25 Things You Need to Know About Las Vegas Right Now
Las Vegas news is coming so fast and furious, even we can barely keep up and we claim to know everything.
So, we've slapped together a list of buzzworthy Las Vegas news you need to know.
There will be a quiz.
1. Slanted Door Given the Boot at Forum Shops
Slanted Door was much-anticipated and opened briefly in March 2020, but in an all-too-common scenario, couldn't navigate the pandemic, apparently.

Here's a look at the eviction notice.

2. Flight Club at Grand Canal Shoppes
There's a dart club coming to Grand Canal Shoppes in spring 2022. Read more.
3. Soulbelly BBQ Opens Downtown
Chef Bruce Kalman has opened Soulbelly BBQ in the Arts District in downtown Las Vegas. Learn more.
4. Lotus of Siam Closes Due to Lack of Staffing
Many Las Vegas restaurants are having difficulty finding staff right now, and one of the best in town, Lotus of Siam, closed one of its locations due to the challenges.

5. Illuminarium Is Coming to Area 15
It's a mouthful, but Illuminarium is a "breakthrough global experiential entertainment company created by worldwide leaders in cinematic and interactive content, architectural and theatrical design, and venue operations." It's VR without the glasses. Arrives in January 2022.

6. Shin Lim Signs Multi-Year Residency at Mirage
Magician Shin Lim is back and has extended his contract with Mirage for an indeterminate period of time.
7. Mermaid Swims Return to Silverton
The mermaids at Silverton are in the swim again, a phrase you are likely to never have heard if you are younger than 30 years old.
8. Kassi Beach House Opens at Virgin
Kassi Beach House is a new Italian restaurant at Virgin Las Vegas.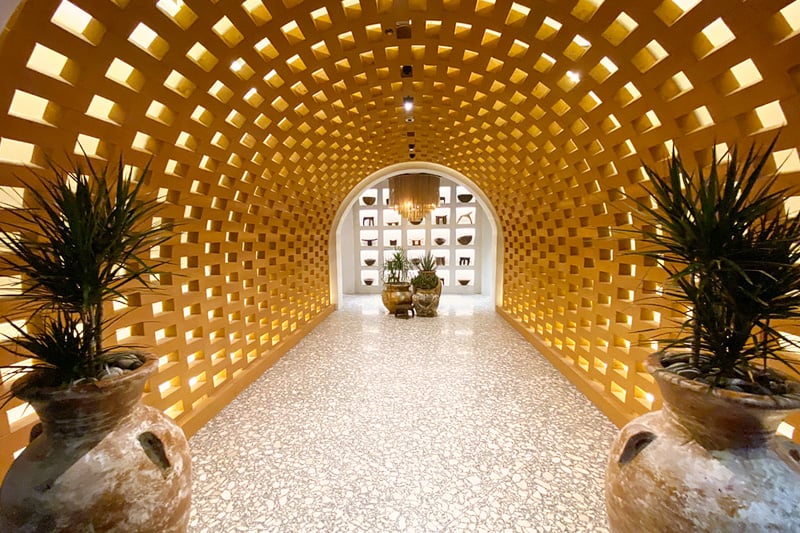 9. Bellagio Gallery of Fine Arts Exhibit Explores Boxing History
"Leather Throwers" features works of art featuring the world of boxing. Read more.
10. Siegel's Bagelmania Debuts
The 10,000-Square-Foot bagel shop, Bagelmania, opened near the Las Vegas Convention Center and people won't stop talking about it despite the fact bagels are just less delicious doughnuts.
11. EDC Line-Up Announced
After some drama surrounding when EDC would be held, the music festival's organizers landed on Oct 22-24, 2021. The line-up has been announced. It's pretty much everyone. Get details.

12. Buffets Are Self-Serve Again
Several buffets have reopened, to the surprise of many, and they're all self-serve again. It's been announced the Bellagio buffet will return. The buffets currently open are:


Bacchanal at Caesars Palace



Garden Buffet at South Point



MGM Grand Buffet at MGM Grand



Wicked Spoon at Cosmopolitan



Circus Buffet at Circus Circus
The Buffet at Wynn Las Vegas reopens July 1, 2021.
13. Stadia is Open at Caesars Palace
The new sports bar, Stadia, has opened at Caesars Palace.
14. Guns 'N' Roses at Allegiant Stadium
Guns 'N' Roses are slated to play at Allegiant Stadium on Aug. 27, 2021. What could possibly go wrong?
15. Earth, Wind & Fire to Return to Venetian
Earth, Wind & Fire play the Venetian for six shows in November 2021.
16. Gwen Stefani's Back at Zappos Theater
Gwen Stefani will play Zappos Theater at Planet Hollywood from Oct. 22 to Nov. 6, 2021.
17. Sting at Caesars Palace
Sting plays the Colosseum Oct. 29 to Nov. 13, 2021 and June 3-18, 2022.
18. Shania Twain Announces 14 New Show Dates
We love us some Shania Twain and she's announced 14 dates at Zappos Theater at Planet Hollywood. Check her out December 2–21, 2021 and Feb. 11–26, 2022.
19. Bryan Adams at Encore
The hits just keep on coming. Bryan Adams takes the stage at Encore Theater in Nov. 2021. He has a bunch of hits, but we're partial to "Summer of '69."
20. Summer Slam
It's some sort of sport, and it's happening Aug. 21, 2021 at Allegiant Stadium.

21. Bellagio Conservatory's New Display is Live
The always eye-pleasing Conservatory delivers another winner with its new summer display, "Eco: A Season of Earthly Awareness."
22. Blair Witch Project Escape Room
If a blockbuster thriller and an escape room had a baby, it would be this. The Escape Blair Witch attraction opens in July 2021 and is from the same folks behind "Official Saw Escape: Las Vegas."

23. Boyd's Offering Free Coin Exchange
While the coin shortage has passed, Boyd's customers apparently appreciated their free coin exchange service, so they're offering it again.

24. Nevada Approves Cannabis Lounges
A bill has passed that allows cannabis lounges in Vegas, and about time. This is great news for weed enthusiasts, especially Las Vegas visitors who have been able to purchase cannabis but then have nowhere to legally consume it. There won't be lounges in casinos, but expect marijuana lounges to be a growing concern in Las Vegas.
25. Tribe Buys SkyVue Site
Somebody bought the former SkyVue observation wheel site, and it could end up a hotel or a parking lot. Here's more.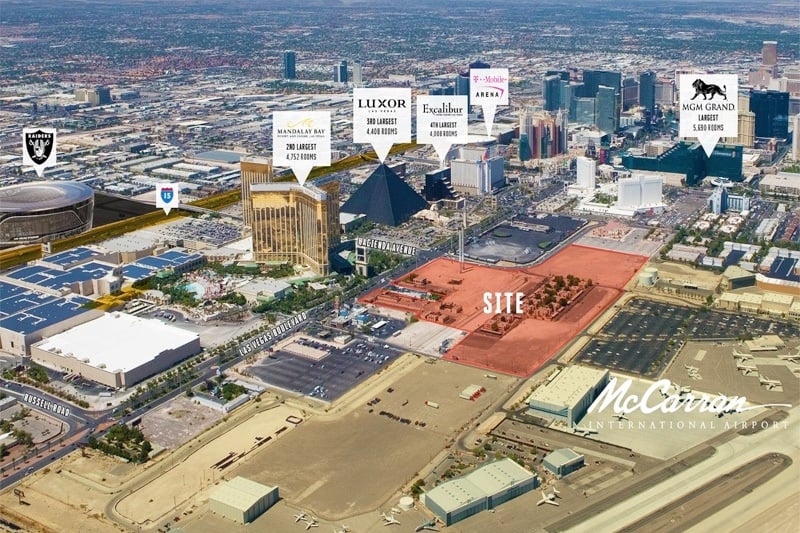 The Internet barely has enough bandwidth to hold all the Las Vegas news right now, which we love, because it means we have the perfect excuse to recommend you visit our site often for the latest updates.