Wichita and Affiliated Tribes Can't Dodge Revenue Share in Oklahoma
Posted on: February 28, 2023, 11:03h.
Last updated on: February 28, 2023, 12:16h.
A federal judge in Oklahoma has ruled that the Wichita and Affiliated Tribes remain legally obligated to make casino revenue-share payments to the state. The tribe had argued that recent gaming expansion authorized by the state legislature, such as online lotteries, violated its gaming exclusivity rights.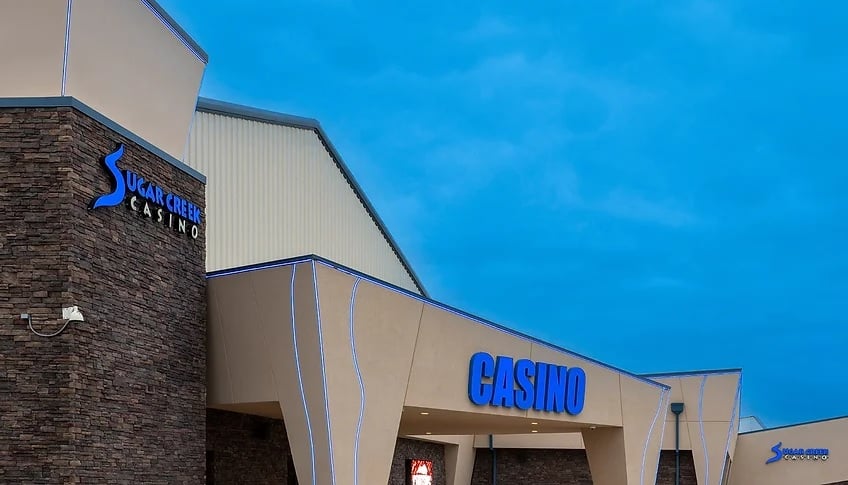 The tribe sued Gov. Kevin Stitt (R) in 2020, claiming that the state had breached the 2004 compact. That deal established that revenue-share payments would be made in return for exclusivity on Class III casino games.
The state countersued, complaining the tribe had "breached the Compact by failing to remit all substantial exclusivity fees owed to the State."
Did the State Change the Laws?
The compacts state the tribes would be granted "substantial exclusivity . . . within the external boundaries of Oklahoma in respect to the covered games," provided "the state does not change its laws after the effective date of this Compact . . . to permit any additional electronic or machine gaming within Oklahoma."
Lawyers for the tribe asserted that a relevant change had occurred, and certain actions by the state legislature had rendered revenue share payments null and void. These included a 2018 bill that permitted "additional electronic gaming" by allowing players to participate in lottery-sponsored promotions and second-chance drawings via the internet.
Meanwhile, a year earlier, Oklahoma enacted an amendment to the Oklahoma State Tribal Gaming Act (STGA). That action removed restrictions on the number of hours a racetrack was allowed to conduct authorized gaming. Previously, the tracks had been limited to 106 hours per week and no more than 18 hours per day.
In an 18-page ruling, Chief US District Judge Timothy DeGuisti said the case boiled down to the question: "Did the State change its laws after September 2006 [which is when the compact took effect] to permit any additional electronic or machine gaming within Oklahoma?"
He determined that it did not, and accused the tribe of taking certain provisions within the compact out of context.
'Out of Context' Gaming
Regarding the lottery, DeGuisti noted that the tribe is not authorized to conduct lottery games, which means the tribe's exclusivity is not impinged by the state's operation of such games online.
Thus, the Court finds that changes in Oklahoma law that have expanded access to lottery games and promotions do not constitute 'additional electronic gaming' that impinges the Tribe's substantial exclusivity to conduct covered games," wrote DeGuisti.
The judge also rejected the notion that expanding the hours of operation for authorized games constitutes "additional electronic gaming." These were not an additional form of gaming, determined DeGuisti. They were the same games that were authorized by STGA, but kept switched on longer.
It is unclear whether the tribe, which owns the Sugar Creek Casino on its reservation in Hinton, intends to appeal.