Warriors, Bucks Favored as NBA Playoffs Reach Conference Finals Stage
Posted on: May 13, 2019, 11:09h.
Last updated on: May 13, 2019, 11:09h.
And then there were four left in the NBA Playoffs.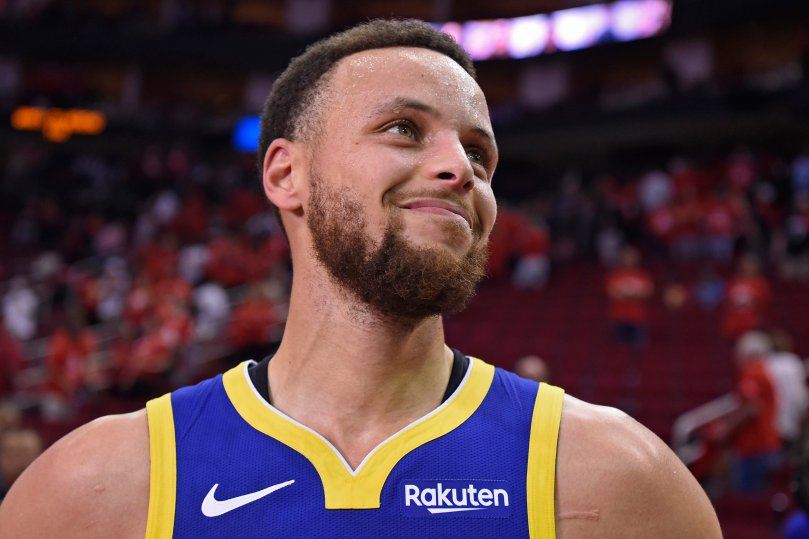 The NBA Conference Finals begin on Tuesday with Golden State hosting Portland for the Western Conference title. It's the fifth consecutive trip for the top-seeded Warriors, who have won three of the last four NBA titles. Meanwhile, the Trail Blazers have advanced this far for the first time in 19 years and seek their first NBA Finals appearance since 1992.
Out East, the Milwaukee Bucks and Toronto Raptors will face off beginning Wednesday to see who officially ends the four-year reign of Cleveland as the conference champion. Both teams are fairly evenly matched and led by Most Valuable Player candidates. Milwaukee, which last reached this far in 2001, seeks its first NBA finals appearance since 1974, while Toronto, which has never made an NBA Finals, last made the Eastern Conference Championship in 2016.
Both series are best-of-seven
Western Conference Preview
Even though they will be without Kevin Durant for at least the first game of the series, the Warriors start off as heavy favorites against the upstart Blazers. That's largely because of the second-half performance of Steph Curry in Friday's series-clinching win at Houston when he scored all 33 of his points after halftime to prevent the Rockets from forcing a decisive Game 7.
Steph, down the stretch, was incredible," Warriors forward Draymond Green said Friday night. "Like everything we did for the whole fourth quarter was around him. And he made the right plays. He made shots."
The Warriors may need Curry to duplicate the feat in Tuesday's Game 1 and, most likely, in Thursday's Game 2 as well as Durant is not expected to return from his strained right calf until next weekend at the earliest.
FanDuel lists them at -550 to win the series, as does the Westgate SuperBook, meaning a $550 bet wins $100. PointsBet offers -580 for a Warriors win.
Bettors backing Portland can get +400 odds at the SuperBook, meaning a $100 bet wins $400, and +390 at FanDuel. PointsBet is listing the Blazers at +420.
Both FanDuel and PointsBet favor the series going five games, as FanDuel offers +198 for the series lasting five games, while PointsBet offers +210 for it lasting that long.
Adventurous fans seeking a big return can get 500-1 odds on a Portland four-game sweep at PointsBet, while FanDuel offers 400-1 odds on the unlikely outcome.
The two teams did split the four-game regular season series, but only one game – a 110-109 Blazers win in Oakland – was close. The remaining games were decided by 10 points or more.
ESPN will broadcast all series games.
Eastern Conference Preview
The books favor the Bucks, although the odds between the three vary more than they do out west.
The SuperBook makes Milwaukee the heaviest favorite at -330, while FanDuel features odds of -290. PointsBet lists the Bucks at just -251.
The Raptors odds are +260, +225, and +196, respectively.
FanDuel favors the series going the distance, offering +210 odds for a seven-game series and +225 each for either a five- or six-game series. However, PointsBet lists a six-game series at +185, while a full seven-games is offered at +200.
The longest shot is a Toronto sweep, with FanDuel offering +2800 and PointsBet offering +2500.
Milwaukee took three of the four regular-season meetings with the Raptors. Two of the four games were decided by seven points or less, with both teams splitting those games.
Toronto won 123-116 on Jan. 5 despite Giannis Antetokounmpo scoring 43 points and grabbing 18 rebounds. The Bucks, meanwhile, did a good job of controlling Kawhi Leonard. The Raptors star has averaged just 22 points and shot 42.6 percent in three games against Milwaukee.
TNT will broadcast all series games.
Similar Guides On This Topic