Ultimate Poker Shuts Down Nevada Online Poker Site for Good
Posted on: November 14, 2014, 01:13h.
Last updated on: November 14, 2014, 01:16h.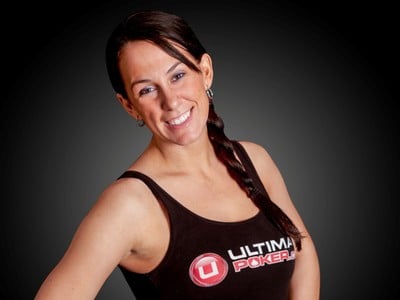 Ultimate Poker has shut down its Nevada online poker site, ending a 19-month run after becoming the first regulated Internet poker site in the United States. The company has now also become the first to end operations in Nevada, leaving just two other poker providers active in the state.
The Ultimate Poker closure will, at least for now, leave Ultimate Gaming with no active Internet gaming operations in the United States. Two months ago, the company also pulled out of the New Jersey market, citing the contractual issues it was having with the Trump Taj Mahal.
Revenues Didn't Live Up to Expectations
"Online poker revenues in Nevada have fallen far short of original projections," said Ultimate Gaming Chairman Tom Breitling. "Moreover, the state-by-state approach to online gaming has created an extremely cost-prohibitive and challenging operating environment. These factors have combined to make the path to profitability very difficult and uncertain. Consequently, we have decided to cease operations."
Ultimate Poker suffered from what many saw as inferior software and a lack of brand recognition. But the site had hoped to make up for this in Nevada by beating the competition to the market, something it accomplished by launching several months before anyone else could make it through the state's regulatory requirements.
Early Advantage Evaporates with Competition
That advantage put the company in an excellent position in the early days of the state's regulated Internet poker market. But it was only a matter of time before bigger names came into the state to compete, and the second room to enter the market was a bit of a juggernaut: the Caesars-backed WSOP.com, which featured the well-known (and well-respected) World Series of Poker brand.
Before long, WSOP.com had surpassed Ultimate Poker as the biggest site in the state. While Ultimate held on to a small player base, WSOP.com now controls about two-thirds of the market, a share that will become nearly 100 percent once the Ultimate Poker shutdown is complete.
Since Ultimate Gaming left New Jersey, there had been some signs that the company was trying to control costs. That included cutting much of the site's stable of professional poker players, including Jason Somerville. One of the few remaining Ultimate pros, Danielle "dmoongirl" Andersen, said she found out about the end of Ultimate Poker in Nevada on Twitter.
"Obviously saddened by the @UltimatePoker news," Andersen tweeted on Friday afternoon. "Appreciative of all the opportunities they provided for myself & the poker community. All I can do is hope like hell the future is brighter for this game I love so much."
Smooth Shutdown Expected for Players
Ultimate Gaming says they are working with state regulators to ensure a smooth shutdown, and there appears to be no reason for players to be concerned about the safety of their account balances at this time.
"We are grateful to the Nevada Gaming Commission and Gaming Control Board for allowing us to be the first company to operate online poker in Nevada and greatly appreciate their leadership and support as the first state to license and regulate online poker," Breitling said. "We are working closely with the Gaming Control Board to ensure a smooth transition for our customers as we cease Nevada operations."
The exit of Ultimate leaves just two poker rooms remaining in the Nevada market. Along with WSOP.com, there is also the Real Gaming site operated by South Point Casino, though that site has negligible traffic.