UFC Hopes to Revolutionize Fight Betting with New Global In-Play Product
Posted on: October 11, 2019, 11:12h.
Last updated on: October 11, 2019, 12:48h.
While US sports leagues are furiously striking deals with data companies to disseminate official data to sports book operators, the Ultimate Fighting Championship has opted to do it all in-house.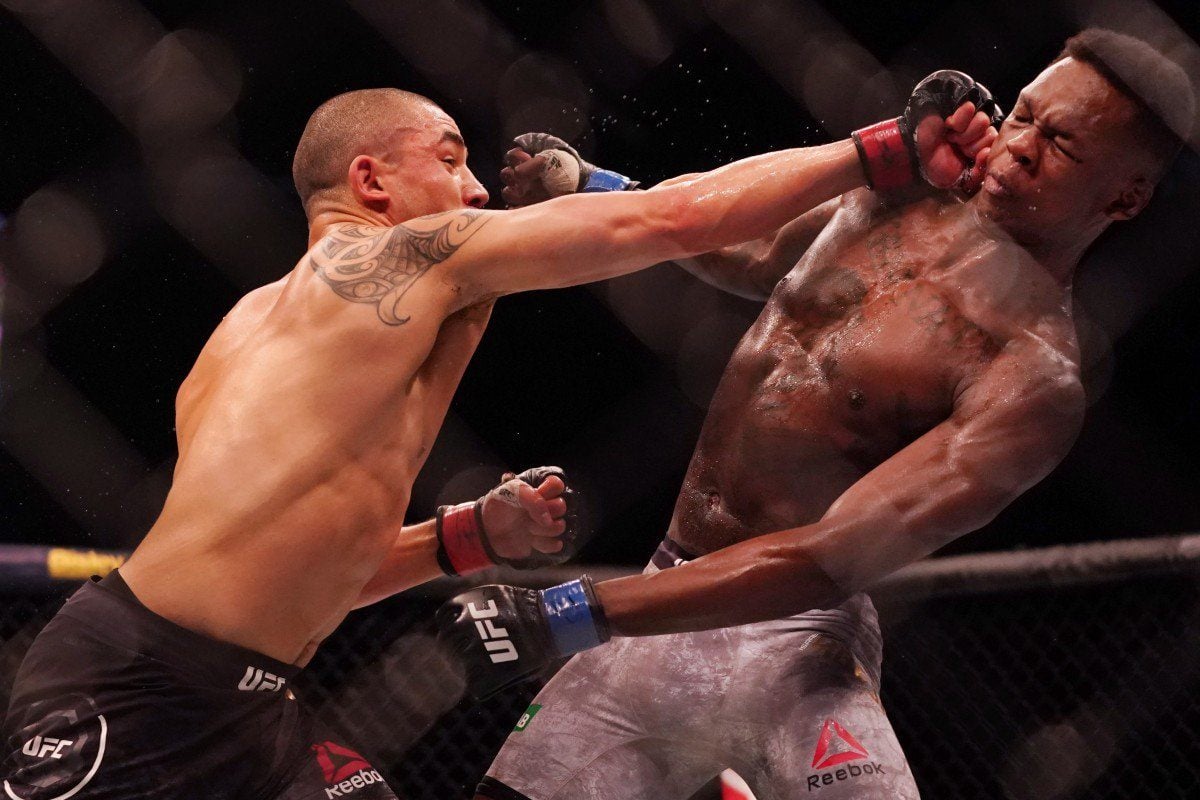 The company's first in-play betting product, UFC Event Centre (UFCEC), hopes to revolutionize the way fans bet on the MMA promoter's events. Created by UFC's sister company, IMG Arena, the UFCEC will create over 50 betting opportunities per bout, including 20 completely new propositions.
UFCEC will be made available to partner operators across the world, including IMG Arena's existing portfolio of more than 300 operators. Partners will receive UFC's official data feed with a less than two-second latency, the company said Thursday, making it effectively real-time.
Neither UFC nor IMG Arena have divulged the cost of licensing fees for operators or the cut of gross gaming revenue UFC is expected to take.
In-Play Just 8 Percent of Bets
IMG Arena was launched last year by sports and talent management company IMG to capitalize on the growing liberalization of sports betting in the US. The New York-based agency shares a parent company, Endeavor, with UFC.
UFC is no stranger to gambling. Its former owners, the Fertitta brothers, own Station Casinos. They sold the championship to Endeavor for $4 billion in 2016 after building it into a global brand, having purchased it in 2001 for just $2 million.
But it's difficult to find data on the volume of bets placed on the UFC because US sports books tend to combine all betting revenue that isn't football, basketball, or baseball under the title "other," which includes everything else, whether it's UFC, NHL, MLS, golf, or NASCAR.
Last year in Nevada, "other" accounted for just 5.1 percent of the sports books' total win.
According to IMG Arena, in-play betting accounted for just 8 percent of bets placed on UFC bouts – in tennis, it's 70 percent.
Ramping Up Engagement
But the UFC believes its new product will boost betting volume and drive fan engagement in the sport. The new options will enable betting on things like knock downs, submissions, takedown attempts and takedowns landed.
"In-game betting is the fastest-growing part of the sports-gaming industry," Lawrence Epstein, UFC's chief operating officer told Bloomberg Thursday. "Some of the stuff we're doing is stuff that hasn't been done with respect to UFC in the past.
"It's fun to go to a Vegas sportsbook at 11 o'clock at night and watch everybody go crazy over the University of Hawaii game, which no one would care about but for the fact that it's the only college football game left," he said. "We're for anything that increases fan engagement."
Freddie Longe, executive vice president and managing director of IMG Arena, told Bloomberg that the UFC demographic — male, with an age range of 21 to 33 — is "right in a sportsbook's sweet spot."