Super Nintendo, Minions Theme Parks Coming to Resorts World Sentosa in Singapore
Posted on: April 6, 2019, 10:00h.
Last updated on: April 5, 2019, 01:01h.
Super Nintendo World, an immersive entertainment theme park, is part of Resorts World Sentosa's $3.3 billion expansion plans that were announced this week.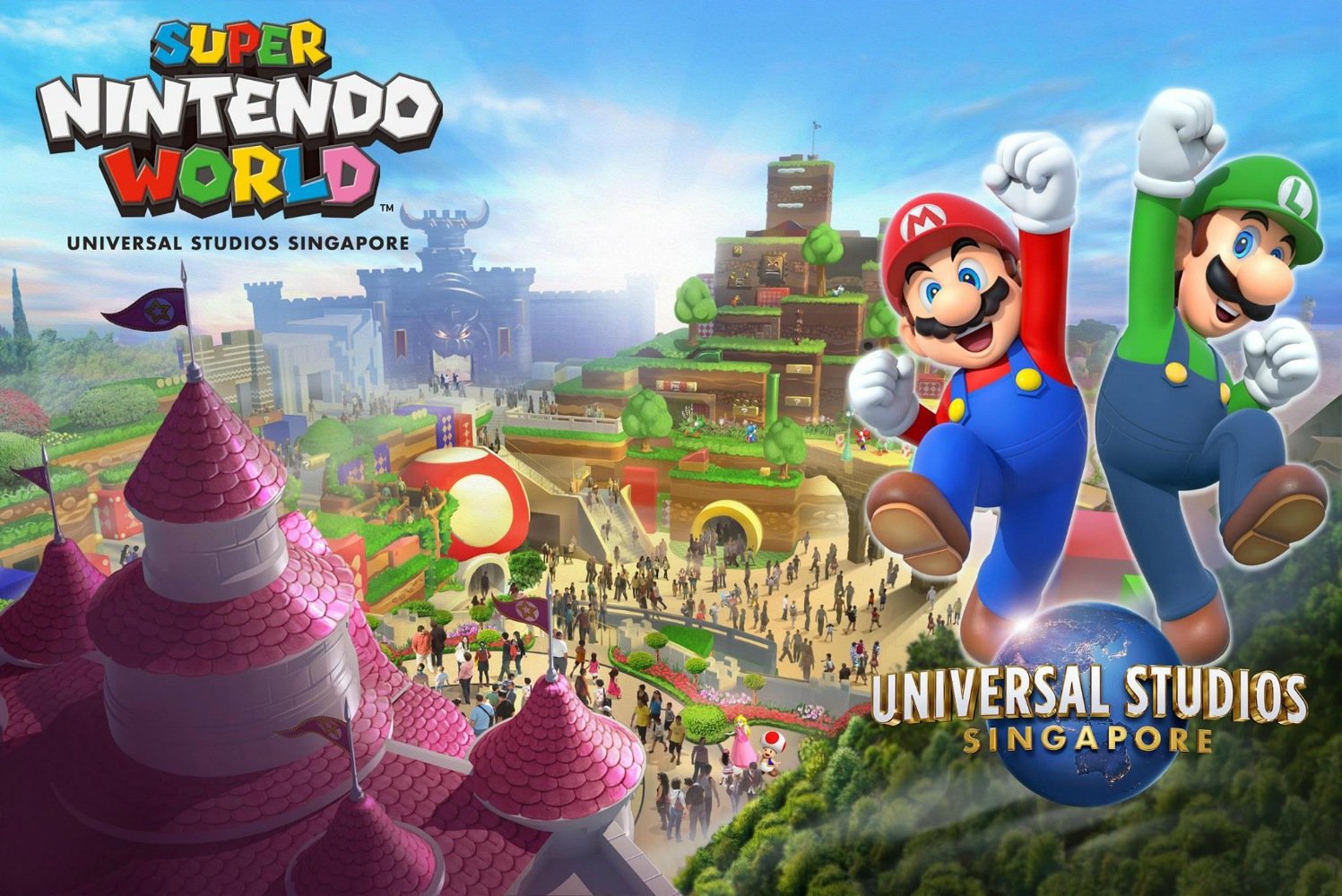 Parent company Genting says the massive expansion will increase gross floor area by roughly 50 percent, as more than 1.7 million square feet of new space is being added. "This major expansion will be delivered in phases with new experiences opening every year from 2020 to a projected completion around 2025," a statement read.
Two of those experiences will be Minions World, a concept based on the "Despicable Me" characters, and Super Nintendo World. Genting says the family-friendly attractions will feature themed restaurants and shopping to complement the immersive entertainment and amusement experiences.
Super Nintendo World will bring the fun, characters, action and adventure of Nintendo games to life," the theme park description explains. "Guests will enter an exciting world filled with highly themed attractions, shops and restaurants where they will feel as if they have stepped into a larger-than-life Nintendo adventure."
Resorts World Sentosa opened in 2010. One of two casinos in Singapore, the gaming floor measures 160,000 square feet. The resort – which spans more than 120 acres – features numerous non-gaming and kid-friendly attractions including the Universal Studios theme park, aquarium, and adventure waterpark.
Investors Not Impressed
Singapore is home to two integrated casino resorts. Along with Resorts World, Las Vegas Sands' Marina Bay Sands is licensed to operate slot machines and table games.
The country recently authorized both properties to expand. Sands is also investing $3.3 billion to further develop what's thought to be the most profitable casino property on the planet. Marina Bay Sands will build a new 1,000-suite luxury hotel tower, and add entertainment and convention space.
Along with the Minions and Super Nintendo theme parks, Resorts World Sentosa says it will expand the aquarium, and add up to 1,100 guestrooms. That will nearly double the resort's number of occupancies.
Investors aren't convinced such a spend is in Genting's best interest. Bloomberg says at least six analysts downgraded the company on the news. Shares fell 9.4 percent on Thursday, the company's largest one-day drop since May 2009.
Theme Park Lawsuit
Last fall, Genting Malaysia sued the Walt Disney Co. and Fox Entertainment for $1 billion after the entertainment companies backed out of a sponsorship deal for a theme park at the casino.
Genting argued in a California district court that Disney forced Fox and its parent company 21st Century Fox to abandon the deal after reaching a tentative $71 billion acquisition for the entertainment conglomerate. Disney has long been opposed to any association with casinos.
Genting Malaysia had previously announced plans for Fox World – a theme park featuring rides and attractions based on popular Fox movie franchises such as "Ice Age," "Night at the Museum," and "Titanic."
"Unlike Fox, which was perfectly happy to have the park situated a stone's throw from the casinos of Resorts World Genting so long as it could continue to extract financial concessions from Genting, Disney wanted no association with a gaming company," Genting said in the lawsuit. Fox and Disney countersued Genting, and the legal battle is ongoing.
Similar Guides On This Topic