Sportsbooks Offer Prop Bets for Vegas Golden Knights Before Signing First Player
Posted on: March 7, 2017, 03:00h.
Last updated on: March 7, 2017, 02:16h.
While the NHL's newest expansion team just signed its first player a day after making its final payment to the league, oddsmakers have been busy offering a variety of prop bets on the Vegas Golden Knights.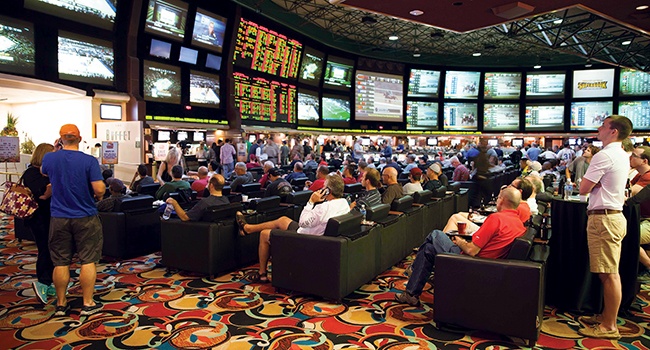 Sportsbooks in Sin City, as well as online gambling sites, have taken action on everything from what the team would be called, to odds of winning the Stanley Cup in their inaugural season, to a prop bet with this year's Super Bowl.
It's all a creative way to stimulate interest on the Golden Knights and hopefully get casinos more business from gamblers.
Unique Hockey Bets
While the usual opportunities exist for wagers on the hockey club, some distinctive ones have cropped up at the Westgate LV Superbook.
Jeff Sherman, one of those responsible for setting odds at the off-strip resort, came up with two different ways to stimulate interest. Sherman tied the Super Bowl with hockey and came up with two unheard of propositions.
The first was who would have more, the Golden Knights in points for the season or rushing yards for Atlanta's Devonta Freeman. The line was set at 18. The running back accumulated 75 yards.
The second was would the hockey team score more goals in their first game or would there be more field goals in the first half? There was one field goal.
For those who don't want something so exotic, the casino and others are offering bets on whether the team makes the playoffs or will they get the first pick in the draft.
Duke Knighted
The personal is slowly starting to take shape. Reid Duke, a free-agent forward from the Brandon Wheat Kings of the Western Hockey League, agreed to a three-year entry-level contract with the team.
The 6-foot, 190-pound native of Calgary, Alberta, has played five seasons in the WHL with the Wheat Kings and the Lethbridge Hurricanes. Duke has 112 goals and 135 assists in his 304 career games.
"He embodies everything we want in hockey players and sets a great example for the other players we will sign," General Manager George McPhee said. "I'm really, really happy for Reid."
The transaction came one day after the owner made the final payment to the league, thus making them an official member of the NHL.
Similar Guides On This Topic
Latest Casino Stocks:
Retrieving stocks data...
Retrieving stocks data...
Retrieving stocks data...
Retrieving stocks data...
Retrieving stocks data...