Macau High-Rollers Fixated on Room Size, While American Gamblers More Dazzled by Luxury Hotel Amenities
Posted on: April 9, 2019, 04:08h.
Last updated on: April 9, 2019, 04:12h.
The size of hotel rooms tends to matter to especially VIP guests at Macau resort casinos, but may be less important to gamblers on the Las Vegas Strip, where snazzy amenities make guests feel special over square footage per se.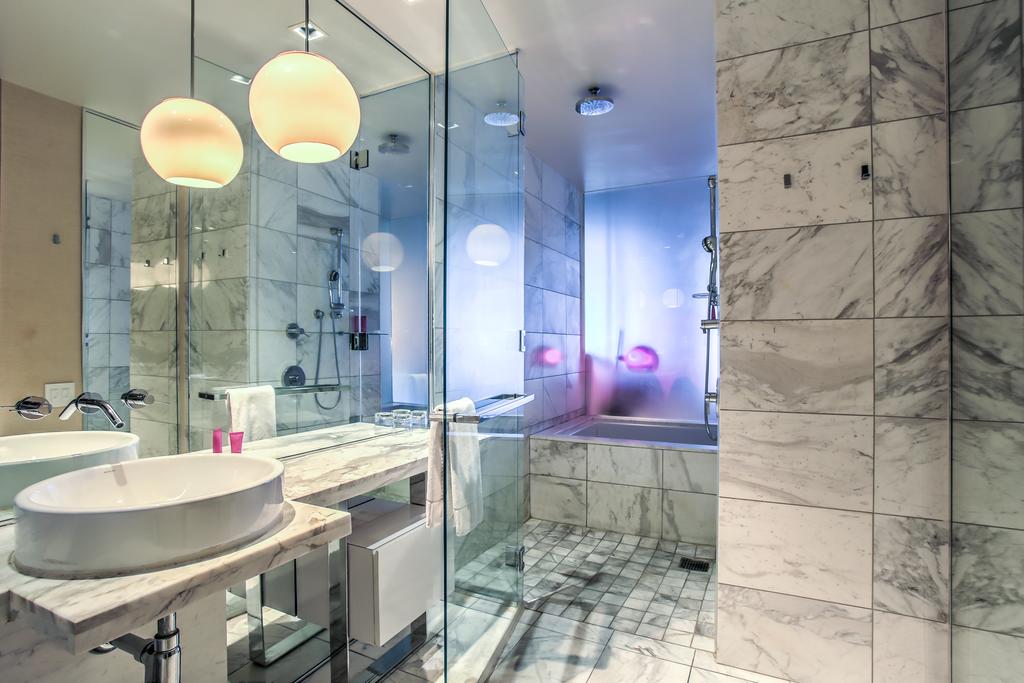 MGM Cotai Fighting for Higher-End Guests
As an example, Macau's MGM Cotai has an average accommodation of 463 square feet. Only five of the other 18 casino resort hotels in Macau had smaller standard rooms, according to recent data from Macquarie Capital, an investment banking company.
That rank may be a concern if the $3.5 billion hotel, which has 1,400 rooms and suites, wants to go after high rollers and other upscale tourists as opposed to the mass market tourist focus found at many of the other Macau properties.
To appeal to these VIP customers, Macquarie noted in a recent memo quoted by GGRAsia that there will be a total of 27 so-called Mansion villas, some of which opened last month. They measure 2,368 to 4,090 square feet: the size of what most would consider to be a generously sized home stateside.
Stephani K. A. Robson, a senior lecturer and director of undergraduate studies at Ithaca, New York's Cornell School of Hotel Administration, told Casino.org that "the MGM's rooms are on the smaller side for Cotai."
Robson co-wrote Hotel Design, Planning and Development, which details "essential planning and design considerations" for today's developers, according to its Amazon promotional blurb.
To remain competitive, the Parisian, with rooms that are 108 square feet smaller that MGM Coati's, is reducing its number of rooms from the original 3,000. Instead, the Parisian will open more suites after the hotel experienced a "disappointing" business ramp-up, according to a January 2018 memo from brokerage firm Sanford C. Bernstein.
Altogether, there are six gaming operators and 41 casinos on Macau, and several of these may be expanding.
More Dazzled by Razzle in Vegas
When it comes to Las Vegas, 463 square feet is considered "good" for a "higher-end, standard hotel room," Robson said.
In the US, a typical upscale standard room is considerably smaller, in the range of 350-390 square feet.
I would argue that size alone is not as much an issue [in Las Vegas] as what the designer does with that size," Robson told Casino.org. "Having a luxuriously appointed and very well-planned guest bathroom, for example, will easily counterbalance any slight discrepancy in room size between a hotel and its comp set.
"Great amenities, top-end linens, expansive Strip views, and careful attention to details — like lighting and noise mitigation — probably also outweigh room size when it comes to offering value to any guest … ," she added.
In Las Vegas, the run of the house (ROH) ranges from small (about 250 square feet) to large (650 square feet), with 400 square feet being about average, according to Las Vegas 4 Newbies.
Sizing Up Status
Macau whales aren't the only one who consider room size to be a reflection of their importance. In many locations globally — such as the Middle East — larger rooms are expected by guests, Robson said.
"Most people equate room size with status, and in cultures where maintaining and expressing status is particularly important, room size would be important," she noted.
As an example, the Imperial Suite at the Palace Downtown Dubai in the United Arab Emirates is 5,300 square feet — what would certainly qualify as very large for a home in the US — and has many expected amenities, such as impressive city views, two private balconies, four bedrooms (each with its own bathroom) and two dining rooms and living rooms, plus a jacuzzi tub.
Similar Guides On This Topic