Puerto Rico Casinos Brace for Another Hit, as Cat 4 Hurricane Maria Follows Irma
Posted on: September 20, 2017, 11:45h.
Last updated on: September 21, 2017, 08:57h.
Hurricane Maria made a direct hit on Puerto Rico early Wednesday morning and the island's 21 casinos were affected, but the extent of their damage was not yet known. Initial reports of the Category 4 storm, with winds up to 155 mph, were not encouraging, however.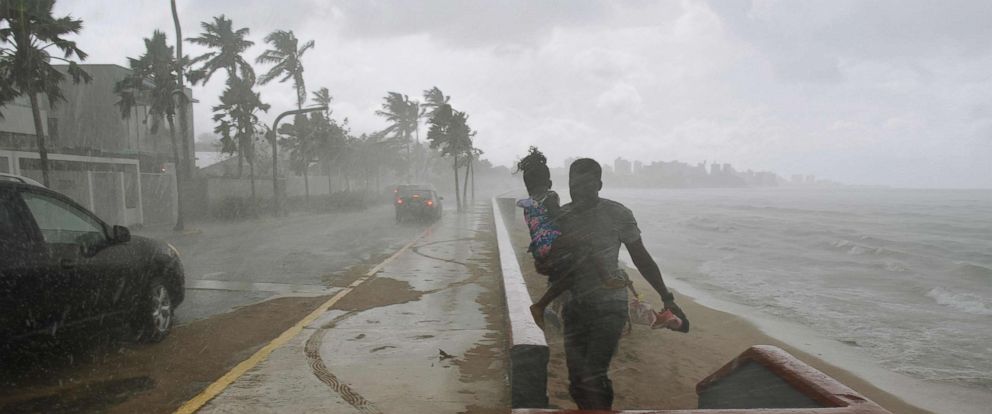 When the tempest hit landfall on the eastern part of the US territory, winds were clocked at 155 mph, just 2 mph shy of the highest Category 5 classification. It is still the worst storm in the area in more than 80 years, and is already responsible for seven deaths on Dominica.
Puerto Rico's populace and casinos were fortunate two weeks ago, when Hurricane Irma came through mostly missing the island. This time, however, luck does not appear to be on its side and Governor Ricardo Rosselló said on CNN Wednesday morning that 80-90 percent of the population was already without power.
"For Irma, we were very prepared," the governor said. "Unfortunately, of course, now we're feeling a second storm in two weeks, and this one much more devastating than the first one. Who knows what the damage will be?"
Casinos Remain Mum
Most of the island's casinos are concentrated in the capital of San Juan and several of their Twitter accounts were posting advisories. Casino Real wrote that it would be closed from Tuesday until Friday.
One casino located in the city of Humacao was 10 miles north of where the hurricane first made landfall. The Casino Real at Wyndham Garden has a 4,000-square-foot gaming floor, featuring 200 slots and 21 table games. It had not posted any news on its website or Twitter account as of Wednesday afternoon.
Another resort that was directly in the eye of the storm was the Four Points Sheraton Hotel Casino in Caguas, 20 miles west of Humacao. The property has a 42,000-square-foot casino floor featuring 580 slots, 15 table games, and poker tables. It was also dark on social media, presumably because of power outtages.
Puerto Rico's hotels are made to withstand this type of natural disaster, but in many cases, management will encourage guests to come to lower floors to avoid windows possibly breaking from the high winds. It's not known if any of the casinos are designated as shelters, but safe places were needed for the expected 11,000 people who were seeking refuge.
Florida Safe So Far
The projected path of Maria is expected to proceed north and then east and diminish in the Atlantic Ocean. That would be welcome news to residents of Florida, who got hammered by Irma and are still recovering from that Cat 4 storm.
While most of the casinos in the Sunshine State escaped major damage, the Mardi Gras in Hollywood and the Miami Gardens' Calder Casino were closed because of the catastrophe. Mardi Gras Casino in Hollywood remains closed while it continues to deal with damage. The property is also seeing competitors swoop in to try to lure customers to other facilities.