Last Perfect Bracket in NCAA Tournament Busted by Tennessee Loss to Purdue
Posted on: March 29, 2019, 01:28h.
Last updated on: March 29, 2019, 01:28h.
The last verified perfect bracket for this year's NCAA Tournament has been busted, as Ohio 40-year-old Gregg Nigl incorrectly predicted two games on Thursday night.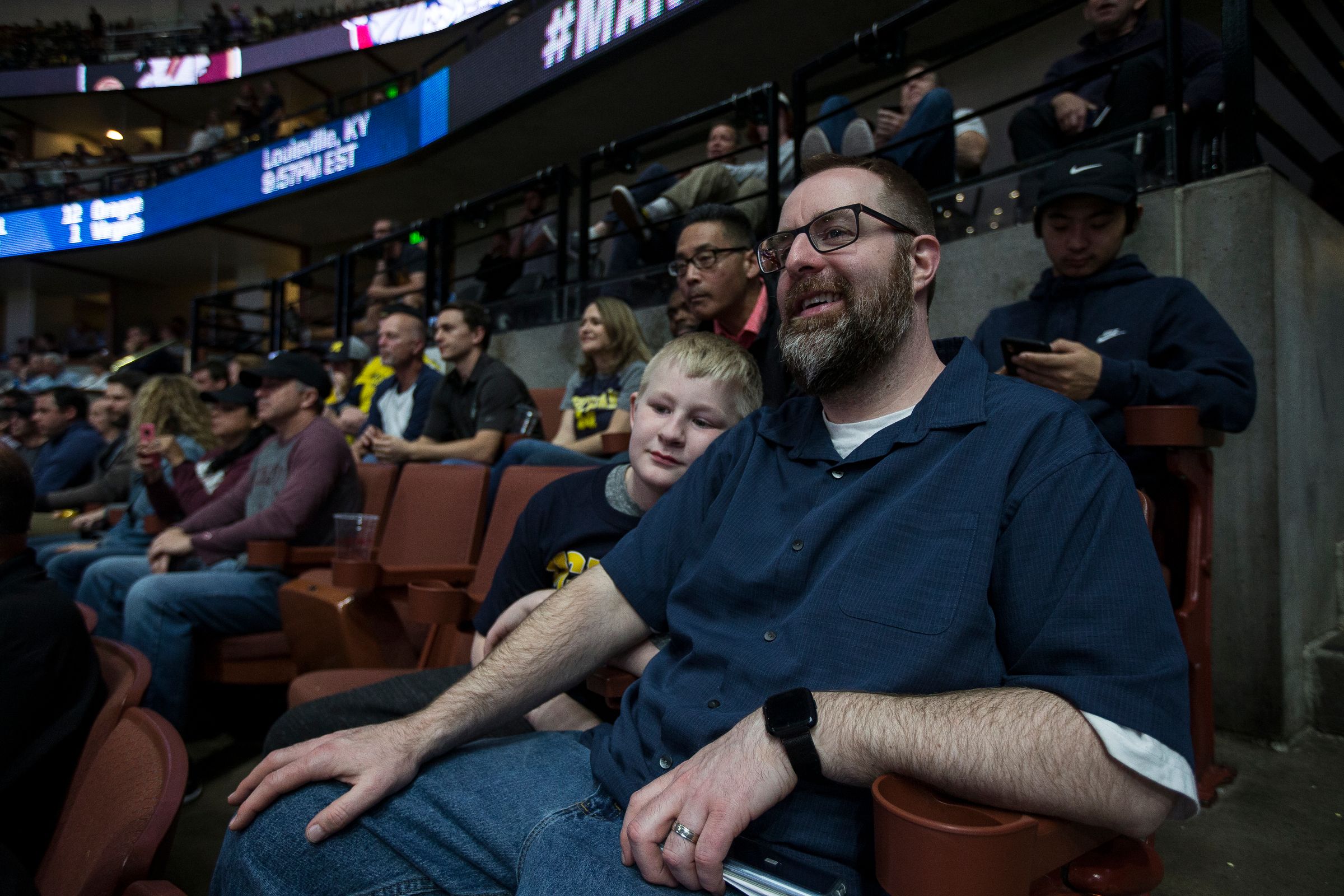 Nigl's historic bracket officially received its first loss when Tennessee fell to Purdue 99-94 in overtime of their Sweet Sixteen matchup.
Millions Entered, One Remained Perfect
Nigl's accomplishment came to light thanks to NCAA.com, which had been tracking the progress of all remaining perfect bracket entries since the beginning of the tournament. The NCAA looked at not only their own contest – the one that Nigl's bracket was a part of – but also those in contests sponsored by ESPN, Yahoo, Sports Illustrated, CBS Sports, and Fox, among others.
All told, there were tens of millions of brackets submitted to these verifiable online contests. But by the end of the first round, only 15 perfect brackets remained. Two managed to break the previous record of 39 correct predictions to start the tournament. And just one got through the second round unscathed for the first time since the NCAA moved to a 64 team format.
Amazingly, Nigl almost didn't fill out that particular bracket, which was meant just for a small contest between him and some of his friends. Now, it has given him a small taste of fame, at least for a few days.
"My phone did not stop ringing," Nigl told the Associated Press, saying that he only learned he had gone perfect in the first two rounds when he was contacted about the feat by NCAA.com. "I had to delete old voicemail messages because my voice mailbox got full, so many texts, tons and tons of Facebook friend requests. It was wild."
Nigl Earns Sweet Sixteen Invite
Nigl and his nine-year-old son Kaiden were involved to watch their favorite team, the Michigan Wolverines, play against Texas Tech in the Sweet 16 on Thursday at the Honda Center in Anaheim, California. The first game of the night extended Nigl's perfect run to 49 games, as Gonzaga defeated Florida State, just as he had predicted.
But that's when the streak ended. Not only did Tennessee lose its game elsewhere, but Nigl suffered a second loss in person later that night, as Michigan fell 63-44 to Texas Tech.
It's been a crazy ride," Nigl told Jeff Seidel of the Detroit Free Press after Tennessee's loss. "It's been amazing. But now that it's over, it's a little bit of a relief."
Compared to most of us, Nigl still has a relatively intact bracket. He currently stands in 348th place out of millions of entries in the NCAA's official prediction contest, and with all of his Final Four picks still alive, he could still easily end up with one of the best brackets anyone has ever seen.
Whether anyone will ever do much better than Nigl's effort this year is another story entirely. Given that every matchup has a different probability – a 1 vs. 16 matchup is much easier to predict correctly than an 8 vs. 9 duel – the odds of getting all 63 games correct are difficult to quantify.
If every game result were random, the odds would be 1 in 9.2 quintillion, meaning it would be hard to imagine anyone ever pulling off the feat, no matter how far into the future college basketball continues to be played. On the other hand, if you're such an expert that you can predict games right 75 percent of the time, your odds are a little better: you'll produce a perfect bracket 1 in 74.3 million tries.