New York State Bill Would Establish Sports Betting Task Force, Empire State Taking Slow and Steady Approach to Possible PASPA Overturn
Posted on: April 11, 2018, 05:10h.
Last updated on: April 11, 2018, 05:20h.
A bill introduced to the New York State Assembly on Tuesday proposes the formation of a special legislative task force to develop regulations for sports betting should the US Supreme Court opt to kill the federal law (PASPA) that prohibits it.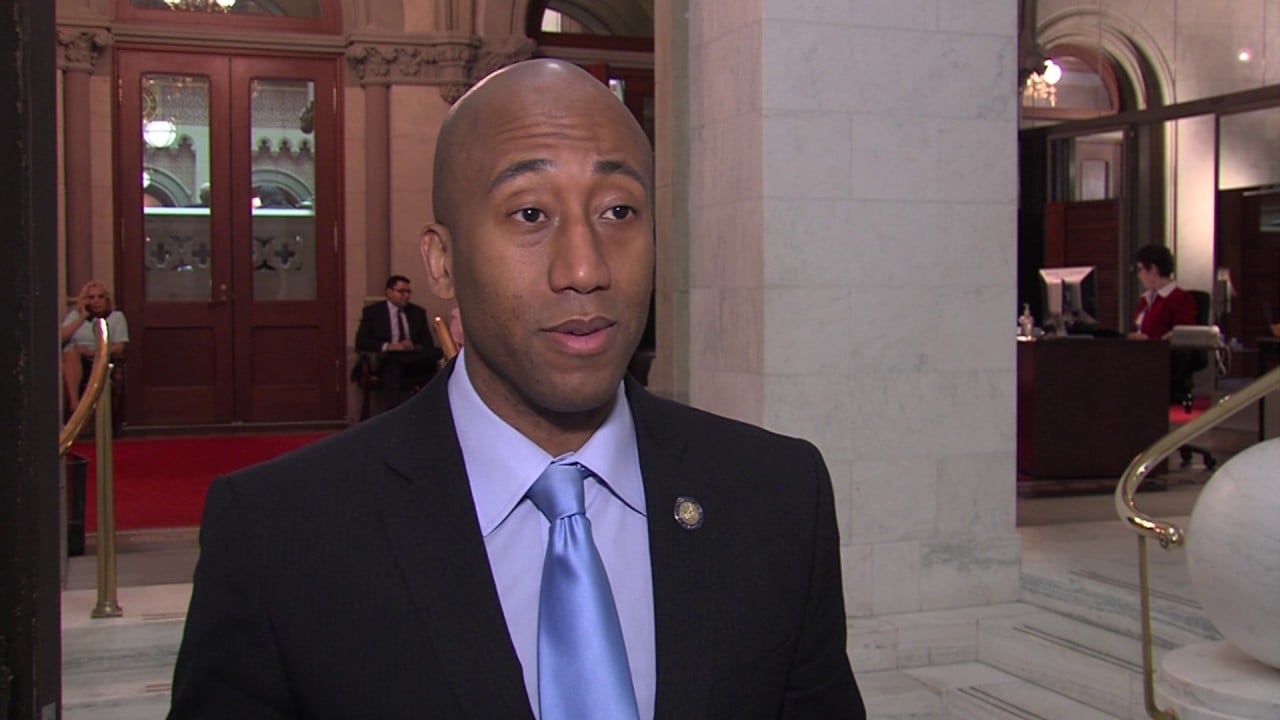 New York Assemblyman Clyde Vanel's A10322 would establish a ten-person team drawn from the legislature and the New York State Gaming Commission to craft a framework of regulation for a future wagering market.
According to the bill, the task force's objectives would be to "recommend policies and procedures to be promulgated in regulations by the New York state gaming commission and its divisions to ensure responsible online sports betting in all facilities licensed or enfranchised by such commission or divisions."
It would also "recommend a structure by which all online sports betting regulations promulgated by the commission or its divisions shall be enforced, including but not limited to penalties for violations of regulatory standards and corrective action."
Vanel Measure Forces Slow Action
While the phrase "sports betting task force" might sound dynamic and suggest New York is injecting urgency into the legislative push for sports betting, A10322 is in fact recommending a very cautious approach.
The state's neighboring competitors in the casino market, New Jersey and Pennsylvania, have already passed legislation to legalize sports betting and are eager to gain a first-into-the-market advantage and New York's casinos could do with a short-term boost, rather than face more effective competition.
But, with a likely positive SCOTUS decision expected any day now, Vanel's task force would be charged with submitting a report to the Governor, Speaker of the Assembly and temporary President of the Senate at a date "no later than December 31st, 2019."
Bonacic Bill A Promising Compromise
Rather than legalizing sports betting, Vanel is proposing New York spend 18 months studying it before possibly crafting a new bill based on the task force's recommendations that may or may not legalize it. At that rate, New York's first sports books would be unlikely to be up and running before 2021.
Meanwhile, the state has several bills that may get the job done quicker, including one from Senator John Bonacic that has already been passed by committee. This bill includes a compromise on the controversial one percent "integrity fee" demanded by the leagues on all bets taken, which translates to a 20 to 25 percent tax on gross gaming revenue.
Bonacic's bill suggests instead a .25 percent integrity fee, capped at 2 percent of gross gaming revenue, which may be palatable to the leagues and stakeholders alike and thus could be workable legislation in New York and a possible template for other states as well.