Macau Government Praises Remaining Junkets, Operators Request Tax Break
Posted on: November 13, 2018, 09:46h.
Last updated on: November 13, 2018, 09:46h.
The Macau government says the remaining junket companies catering to China's mainland elite are playing a vital role in the resurgence of the enclave's gaming industry, and are doing it while better adhering to the appropriate regulations than in years past.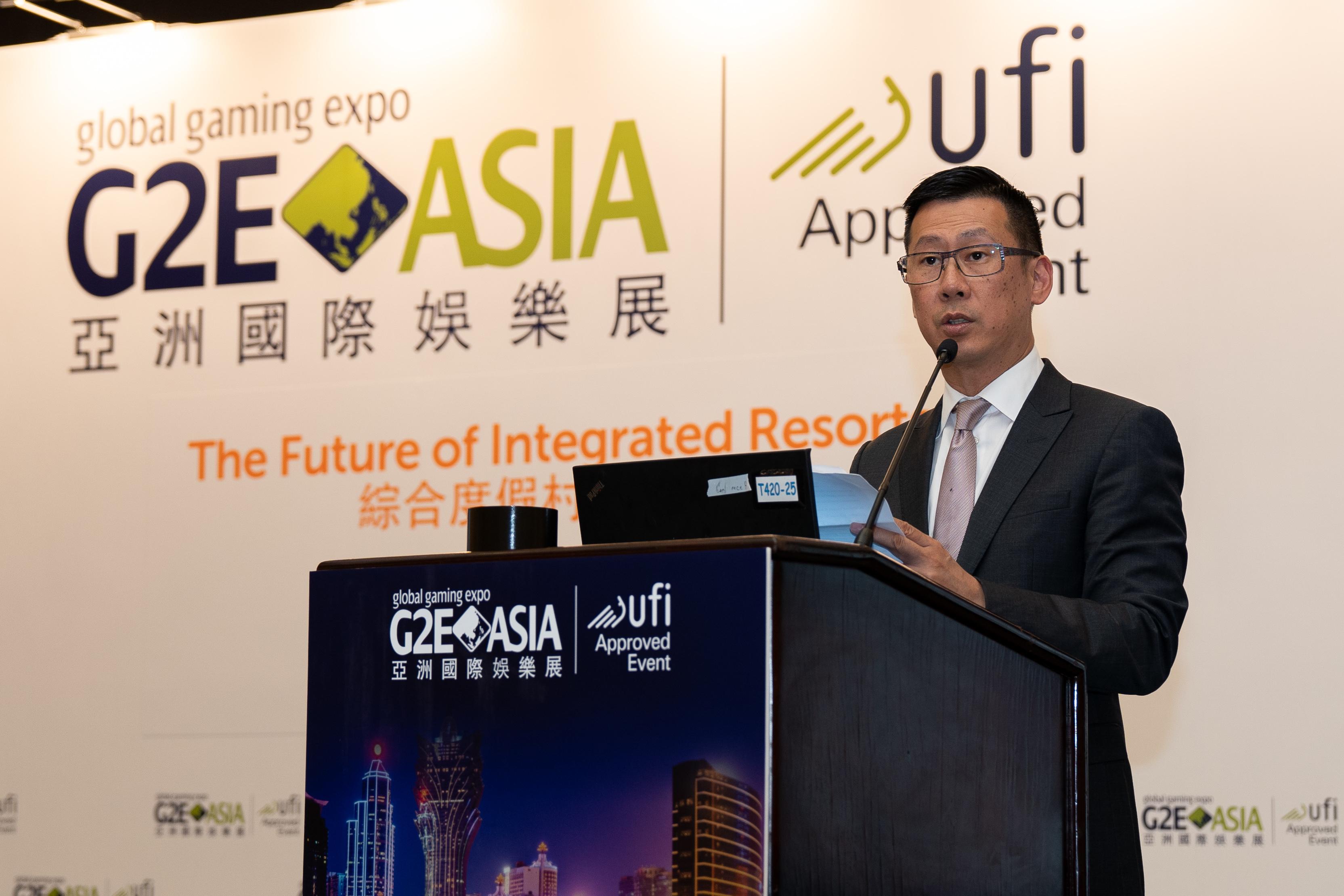 Macau's Gaming Inspection and Coordination Bureau Director Paulo Martins Chan said this week there's about half as many junket companies operating today than there was just a couple years back.
We can say that the ones left are rather capable, in terms of financial, management, and operations," Chan explained. "In our inspections, we can see that the junkets have been improving their management, including their accounting systems" Chan added.
GGRAsia first reported his comments.
Gross gambling revenue is once again thriving in Macau. September's $3.38 billion win was the enclave's largest single month in four years. Year-to-date, GGR is up more than 14 percent at $31.16 billion.
Junkets Seek Changes
As Chinese President Xi Jinping included junket groups in his anti-corruption campaign in 2014 and ordered law enforcement to crack down on the groups by better monitoring their operations, nearly 100 businesses involved in the scheme closed up shop.
Junket groups transport high rollers from mainland China and loan them money to gamble. Xi's administration felt the country's wealthiest citizens were using the junkets to move money out from under communist control and into the tax haven of Macau.
As a result, the casino developers that have billions of dollars invested in their integrated resorts began catering to more of the mass public.
For the junkets that remain, they say the federal crackdown led to them amassing a fortune of "bad debts" incurred from customers who never ponied up on their losses.
Junket leaders are now asking the Macau government to cut them a tax break by allowing them to count their debts against their income, which is similar to tax structures in the Philippines and Singapore.
Wynn Resorts CEO Matt Maddox said recently that the company remains committed to the premium market over the general public, but cautioned investors that there seems to be a slowdown in VIP play in the fourth quarter.
Calls for Tax Reduction
The Macau Junket Association says Macau's effective tax rate of 39 percent on GGR is far too high for the risk the VIP groups are required to take. Singapore taxes VIP gaming revenue at just 12 percent, and the Philippines levies a 15 percent tariff on foreign VIP play.
The Macau government is in the process of reviewing all aspects of its gaming industry. The six casino concessions will soon expire, with MGM Resorts and SJM Holdings first in 2020. The permits for Las Vegas Sands, Wynn Resorts, Melco Resorts, and Galaxy Entertainment are scheduled to terminate in 2022.
Chan says a junket regulatory amendment bill will soon be introduced, but he was short on specifics as to what changes it might entail. However, in the past officials at the gaming agency have said more stringent oversight should be expected.
One thought is that Macau will implement better audit controls to track the flow of money, something that Xi would presumably welcome.
Similar Guides On This Topic
Latest Casino Stocks:
Retrieving stocks data...
Retrieving stocks data...
Retrieving stocks data...
Retrieving stocks data...
Retrieving stocks data...