Macau Gaming Revenue Marches Into April with 16 Percent Surge, But Concerns Remain
Posted on: May 1, 2017, 02:00h.
Last updated on: May 1, 2017, 04:15h.
Macau gaming revenue enjoyed yet another strong month, as April numbers climbed 16.3 percent to MOP20.16 billion (US$2.52 billion). The substantial gain is the gaming enclave's ninth straight monthly year-over-year increase.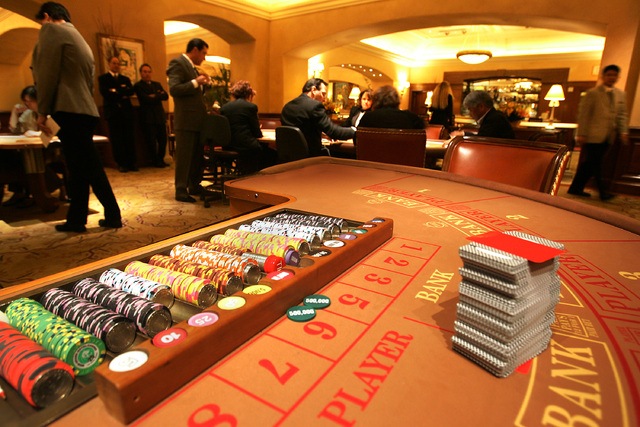 The reversal of fortune for China's gaming operators in the Special Administrative Region is a remarkable turnaround. Prior to last August, Macau gaming revenue had endured 26 months in the red in terms of monthly percentage loss year-over-year.
While the April gaming report from Macau's Gaming Inspection and Coordination Bureau is more welcomed news, there remains plenty of concerns over the region's overall fiscal health and economic outlook.
Generating $2.52 billion in a span of 31 days is certainly a strong performance, but it also marked Macau's second-straight monthly decline in terms of revenue. Gross gaming totaled nearly $3 billion in February, and $2.65 billion in March.
Junkets Critical, but Stable
Beginning in 2014, China President Xi Jinping initiated a corruption crackdown that included reigning in VIP junket operators from transporting mainlanders to Macau.
The country's wealthy, and heavily taxed citizens, were suspected of using the touring companies as a scheme to move money out from underneath Beijing's control.
Jinping's law enforcement implementation worked, as gaming revenues plummeted from $45 billion in 2013, to under $29 billion in 2015. The effort devastated Macau, as casinos had relied heavily on VIP tables to support gaming companies investing tens of billions of dollars in the city.
China's strengthened measures, particular in controlling the issuance and regulation of passports, and restrictions on the flow of money offshore, has led to a reduced number of businesses executives fleeing the country. China's Central Commission for Discipline Inspection revealed recently that 101 persons under investigation fled the country in 2014, but that number fell to just 19 in 2016.
Though Macau casinos have reimagined their marketing to entice the non-gaming demographic, VIP gaming has rebounded to coincide with the city's overall recovery.
Stocks Trending Up
The six major gaming operators in Macau are all expected to benefit from the April gaming revenue report.
The Hong Kong Stock Exchange was closed on Monday, but when trading resumes on Tuesday, Wynn Macau, Sands China, MGM China, Melco Resorts, SJM Holdings, and Galaxy Entertainment are all expected to see their valuations climb.
Mass market visitation is up, and resumed VIP activity, under more stringent oversight, is being partially credited for Macau's recovery.
Jinping is presumed to have relaxed, at least to some degree, his directive of law enforcement closely monitoring junkets, as Beijing has seen its payments from Macau decrease as generated tax revenue declined during the assault. It will be a fine line for VIPs and casinos to walk in the coming months.
But to date, Macau gaming's accumulated gross revenue through April is up almost 14 percent in 2016. Through the first four months, gaming income totals over $10.4 billion.
Similar Guides On This Topic