Las Vegas Strip Casinos Feel 6.4 Mag Southern California Earthquake on July 4, Experts Warn More Coming
Posted on: July 5, 2019, 08:11h.
Last updated on: July 5, 2019, 09:17h.
Las Vegas Strip casinos felt a whole lotta shakin' going on for Independence Day, and it wasn't from fireworks displays. A 6.4 magnitude earthquake epicentered in the Mojave Desert was felt across several Strip casinos by terrified tourists.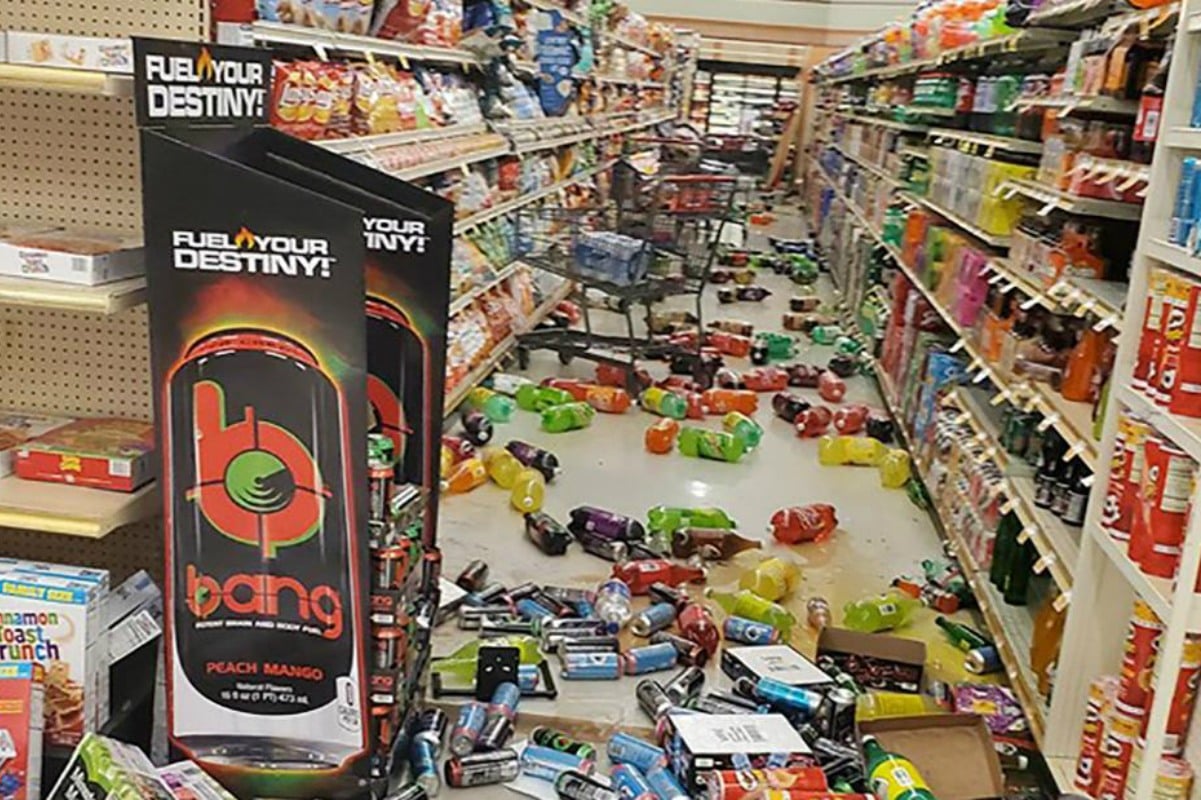 The Fourth of July quake that emanated near Ridgecrest, California was felt as far east as Las Vegas, which is roughly 130 miles away.
Twitter users reported hysteria in the Strip's high rises. A housekeeper at Wynn Las Vegas "went screaming down the hallway," while other tweets confirmed the earthquake was felt at The Mirage and Treasure Island as well.
A video posted to social media showed a chandelier inside a Venetian guestroom swaying during the seismic event. The terror experienced in Southern Nevada was short-lived. It did, however, cause some damage closer to Ridgecrest, but no fatalities have been reported.
This morning, yet another strike occurred near Ridgecrest: a smaller 5.4 magnitude earthquake. And experts warn more seismic events could be on the way.
Caution Ahead
Caltech seismologist Lucy Jones says today's event wasn't unexpected, and more aftershocks are likely to occur. There could also be a larger strike.
There is about a one in 20 chance that this location will be having an even bigger earthquake within the next few days," she said.
The July 4th quake was the largest to hit Southern California since the 1994 Northridge 6.7 magnitude event that left 72 people dead and caused $20 billion in damage. The deadliest earthquake in US history occurred in 1906 in San Francisco when a 7.9 magnitude strike killed more than 3,000 people.
Jones says this week's seismic activity doesn't increase the chances of the so-called "Big One" from occurring. However, she says it also doesn't make the Big One any less likely.
The Big One is a term used to describe a forthcoming major earthquake on the dreaded San Andreas fault. The US Geological Society (USGS) says there's a seven percent probability an 8.0 magnitude or greater will occur in the next three decades along the San Andreas fault.
Depending on where the epicenter is, the Big One could cause 1,800 deaths and $213 billion in damage.
Earthquake Odds
The United States has suffered only four fatalities caused by an earthquake over the last two decades. It's estimated there are 500,000 detectable earthquakes each year, but only about 20 percent are felt.
The USGS explains, "An earthquake is caused by a sudden slip on a fault. The tectonic plates are always slowly moving, but they get stuck at their edges due to friction. When the stress on the edge overcomes the friction, there is an earthquake that releases energy in waves that travel through the earth's crust and cause the shaking that we feel."
Jones says hysteria over the Big One and looming earthquakes are overdone. In 2016, she told the Los Angeles Times, "You're about as likely to be shot by a toddler than die in an earthquake.
"We're afraid of earthquakes because they make us feel out of control," she concluded. Even for those living in California, the odds of dying in a shaker are a long one-in-two million.
Similar Guides On This Topic