Las Vegas Sportsbooks Reveal Liabilities on Golden Knights Stanley Cup Victory
Posted on: April 23, 2018, 02:00h.
Last updated on: May 8, 2018, 07:58h.
Las Vegas sportsbooks are revealing just how much money they stand to lose should the Vegas Golden Knights find a way to win the Stanley Cup Finals.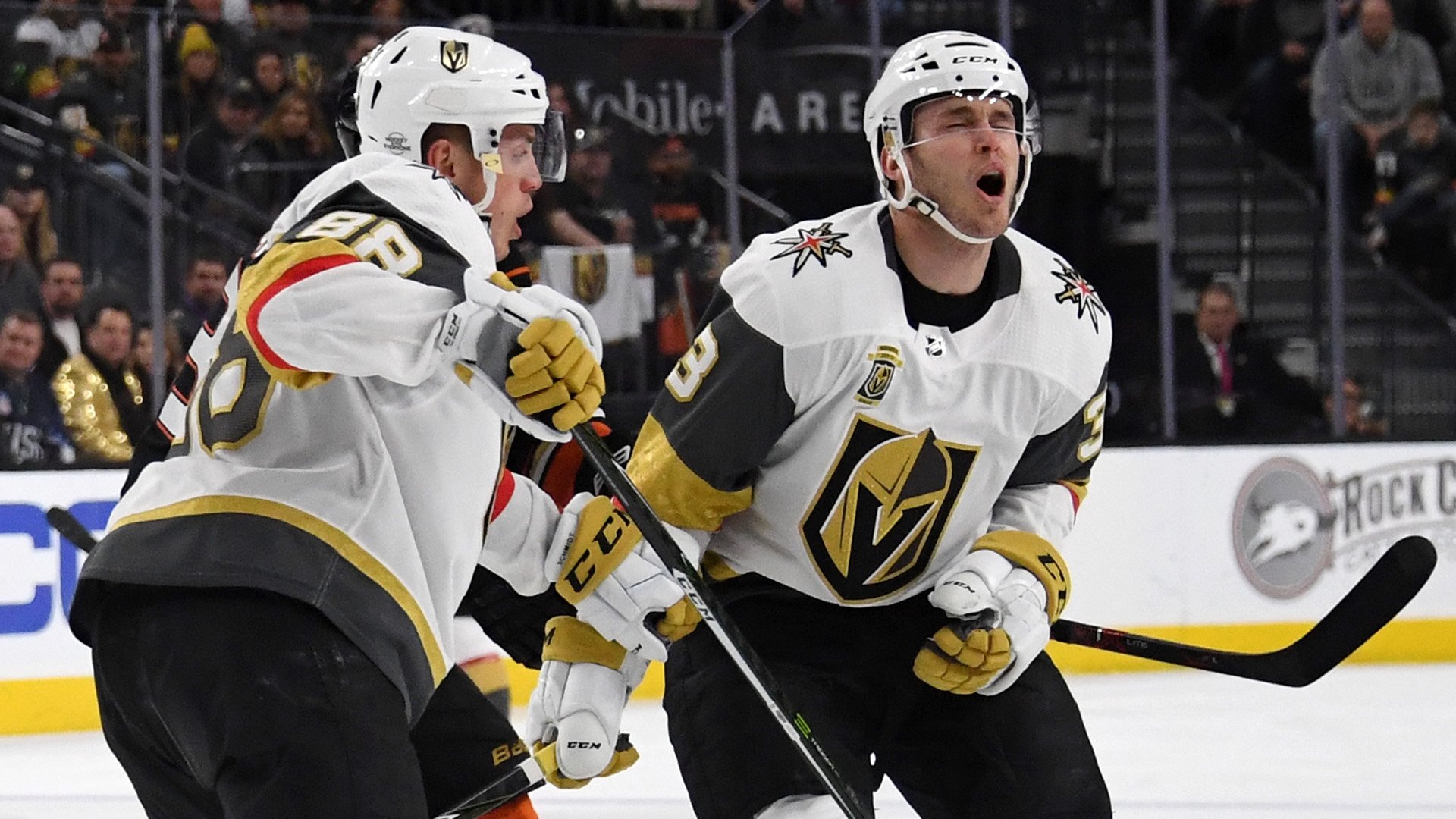 The Vegas Golden Knights have already made history. They're just the sixth team in the Big Four (NFL, MLB, NBA, NHL) since 1960 to make the playoffs in their inaugural season.
After being as long as 500/1 ahead of the first drop of the puck, the Golden Knights went 51-24 during the regular season, and scored the fifth-most points (109) of the league's 31 teams.
ESPN's David Purdum, who covers gambling for the sports network, has been tweeting numerous wagers from Las Vegas sportsbooks about what sort of losses casinos are looking at should the Golden Knights be the last team standing.
William Hill reports its two largest futures were placed in October. One was a $200 bet on 200/1 odds that would net the gambler $40,000. A $1,000 wager placed later that month at 50/1 odds would net $50,000.
At the Westgate SuperBook, oddsmakers say they took 13 bets at 500/1 on Vegas to go all the way. The line is implied odds of just 0.20 percent. Even a $10 bet would pay $5,000.
Knights Advance
The Golden Knights made quick work of their opening series foe. Vegas swept the Los Angeles Kings 4-0, and now move to the second round where they'll play the San Jose Sharks.
The SuperBook has Vegas favored for the best-of-seven series at -140, and San Jose at +120. A $100 bet on the Golden Knights nets $71 and change.
Viva Las Vegas?
The Golden Knights have already surpassed all expectations for the first year. Las Vegas' first Big Four professional sports team, the expansion franchise has brought a flush of money to Strip and Nevada sportsbooks on a sport that typically doesn't receive substantial activity compared to football, baseball, and basketball.
The hysteria around town was prevalent ahead of the Golden Knights' first playoff gaming against the Kings at T-Mobile Arena near the Strip. Fans packed an outdoor concert area hours before the game.
But before Las Vegans get their first sports title parade, several teams stand in their way.
They'll need to get by the Sharks, and then the winner of the Nashville Predators and Winnipeg Jets to make the Stanley Cup Finals and face a more than formidable opponent. The teams remaining in the East include the Tampa Bay Lightning and two-time defending champion Pittsburgh Penguins.
The SuperBook has Nashville the favorite at 7/2, followed by the Lightning (4/1), Golden Knights (5/1), and Penguins and Jets at 6/1.
Similar Guides On This Topic