California Casino Run by Powerful Polygamous Mormon Sect Could Lose License
Posted on: April 29, 2019, 08:14h.
Last updated on: April 29, 2019, 11:56h.
A California casino owned by members of a Mormon fundamentalist sect has been operating under a provisional license for the last two decades, despite a regulator's recommendation it be denied full licensing back in 2008, The Salt Lake Tribune reports.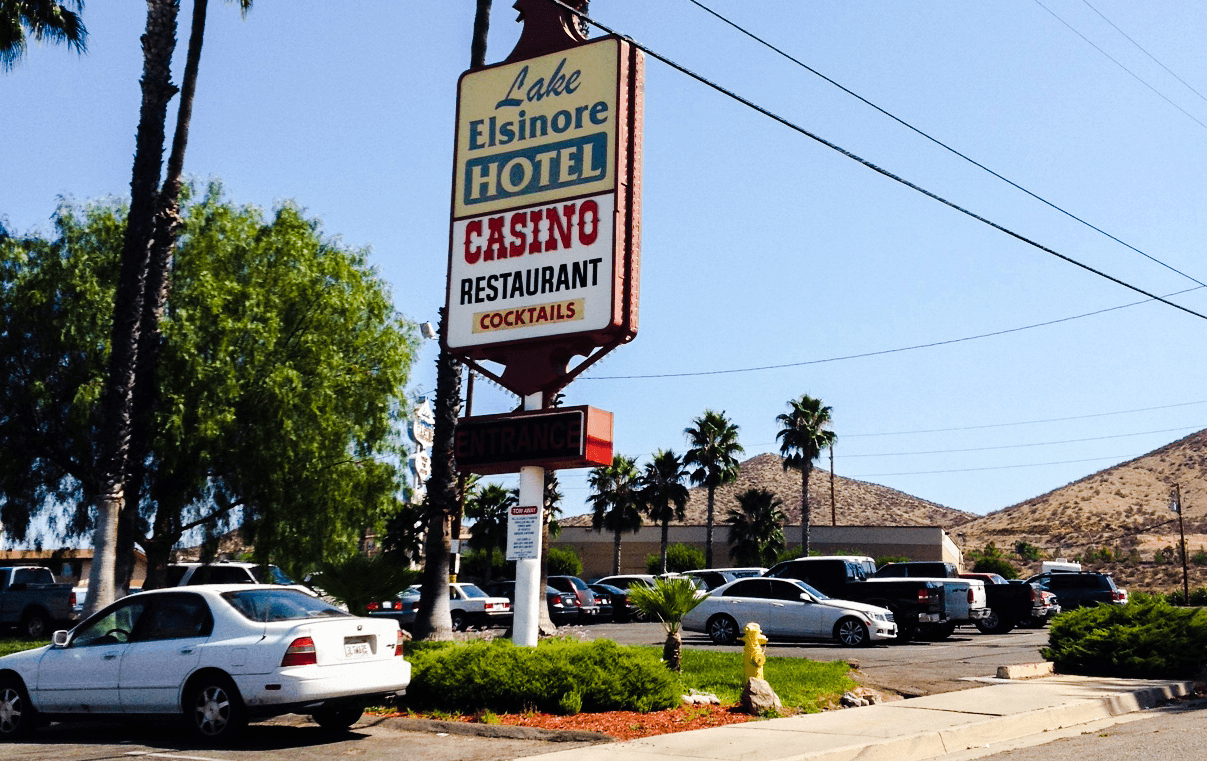 Lake Elsinore Casino, an underwhelming low-rise card club in the city of Lake Elsinore, Southern California, is owned by members of the secretive Kingston Clan of Utah. Also known as the Latter Day Church of Christ, the group practices polygamy and intra-family marriage to promote a "pure" Kingston bloodline, believing founding fathers, brothers Elden and Ortell Kingston, to be direct descendants of Christ.
The casino's continued operation, despite its lack of regular license and apparent refusal to cooperate with background checks, points to a complete regulatory breakdown.
Court to Rule on Licensing
California has two regulatory branches, the (investigative) Bureau of Gambling Control (CBGC) and the (decision-making) Gambling Control Commission (CGCC).
In 2008, the CBGC recommended the casino should not be granted regular licensing because one of its owners, Joseph Kingston — a full brother to clan leader Paul Kingston — had not provided the required information.
Meanwhile, the casino had neglected to keep adequate records, employed "inappropriate accounting methods," failed to notify regulators of changes in ownership, and "continued employment of a key employee with a felony conviction," the CBGC said.
Following a second investigation that commenced in 2016, the CBGC has now referred the case to an administrative court which is expected to rule in June on whether the Kingstons can keep the casino.
But exactly why the CGCC — the licensing authority in California — has not been able to rule on the matter itself — and why it opted to renew the casino's temporary license year after year for two decades — is unclear. The CGCC refused to comment on the matter when it was contacted by SLT this week.
In 2016, the casino applied to the California Horse Racing Board for the right to offer off-track betting. Its request was granted, despite the fact that the CBGC investigation was already underway.
Who Are the Kingstons?
Sometimes known simply as "The Order," the Kingstons operate one of the biggest and richest family-run business empires in Utah, worth hundreds of millions, with interests in coalmining, restaurant supply, and weapons retail.
Its secrecy is probably due to the fact that it maintains the illegal practice of polygamy, in keeping with the original beliefs and teachings of Joseph Smith.
In 2003, Mary Anne Kingston sued over 200 family members and around 100 of their business interests after being forced into a polygamous marriage at the age of 16 to her uncle, David Ortell Kingston. When she tried to escape, she was whipped with a belt by her father, John Daniel Kingston. She counted 28 lashes before losing consciousness. Both men received prison sentences.
Similar Guides On This Topic