Jack Lam Charged With Bribery in Philippines, Faces One to Five Years Imprisonment
Posted on: October 30, 2017, 05:30h.
Last updated on: October 30, 2017, 03:29h.
Macau gambling tycoon and Chinese citizen Jack Lam quickly fled the Philippines after authorities raided his Fontana Hot Spring Leisure Parks casino resort in the Clark Freeport Zone in November of 2016 and arrested 1,316 Chinese nationals working illegally.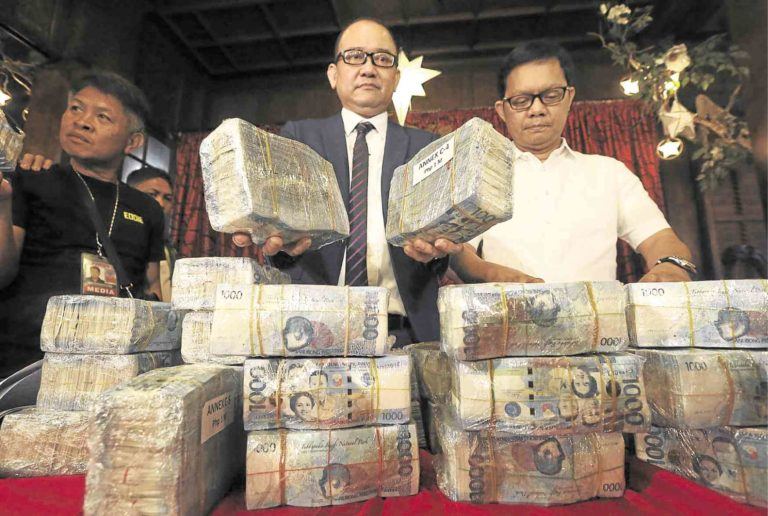 Nearly a year later, the businessman is being charged for allegedly bribing government officials in order to release those who were detained.
The Philippines Office of the Ombudsman, responsible for investigating and prosecuting federal officials accused of crimes, primarily graft and corruption, says Lam violated Presidential Decree 46 in working covertly to have the Chinese workers released. The charging office says Lam gave PHP 50 million ($967,000) to two officials at the Philippines Bureau of Immigration (BI), in a deal that was orchestrated by Wenceslao Sombrero, the president of the Asian Gaming Service Providers Association (AGSPA).
Lam, who is thought to be in China, is facing between one and five years in prison if found guilty. His attorney said in February that his client wouldn't return to the Philippines to face any allegations should he be charged.
The BI officials face much graver consequences. Former BI bureaucrats Al Argosino and Michael Robles are facing two counts each, one being plunder, which is a non-bailable offense that carries a potential life imprisonment.
The Alleged Scheme
After his 1,316 workers were detained, allegedly thought to be operating an online gambling enterprise, Lam and Sombrero are thought to have colluded in order to bribe BI officials to allow the employees to go free. The AGSPA president has admitted to deducting PHP 2 million ($38,700) to serve as a "processing fee," before handing over the remaining PHP 48 million to the two officials.
Once the funds were received, the two BI agents gave around $348,000 to former Bureau of Immigration Chief Charles Calima, and planned on pocketing the remaining $580,000 two ways.
Argosino and Robles later tried to come clean, saying they were simply holding the money in part of the ongoing online gambling investigation of Lam's operations. The Ombudsman didn't buy it.
In charging documents, Ombudsman Conchita Morales explained, "Their failure to immediately report to the proper investigating authority, or at the very least, their superiors … that they had custody of the P50M, contradicts their professed intentions."
Closed Casinos
Philippine Amusement and Gaming Corp (PAGCOR) Chairwoman Andrea Domingo was once linked to the alleged bribery, but that no longer appears to be the case.
Last April, Lam sold his 65 percent stake in Jimei International Entertainment, the parent company of the Fontana casino resort and the Fort Ilocandia Hotel in Laoag City. PAGCOR has since revoked the gaming operating licenses for both properties, but the hotels remain open for business.
Jimei's gambling operations are now restricted to Macau, China's special gaming enclave. The company operates the Jimei Casino at Grand Lapa through a partnership with Stanley Ho's SJM Holdings, and a VIP room at Melco Crown's City of Dreams with Ho's son Lawrence Ho.
Latest Casino Stocks:
Retrieving stocks data...
Retrieving stocks data...
Retrieving stocks data...
Retrieving stocks data...
Retrieving stocks data...