Gaming Industry Analysts Expect Macau Casino Revenue Rebound in 2020
Posted on: November 5, 2019, 10:34h.
Last updated on: November 5, 2019, 10:58h.
Gaming industry analysts believe 2020 will be a better year for the six licensed casino operators in Macau, the world's richest gambling hub.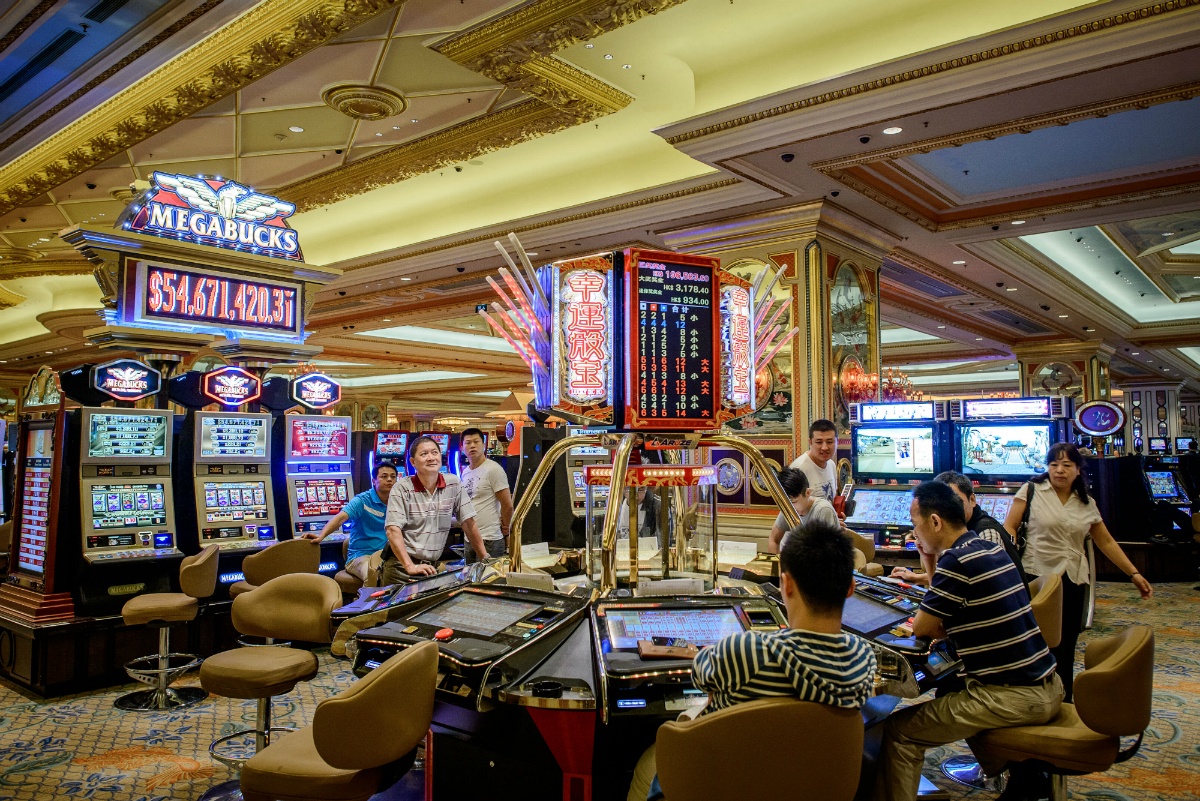 Gross gaming revenue (GGR) stands at $30.56 billion January through October 2019. That's a 1.8 percent decline compared to the same 10 months in 2018.
Fitch Ratings analyst Colin Mansfield believes next year will be more prosperous. Speaking with CNBC's Squawk Box, Mansfield provided a forecast of single-digit GGR growth for 2020.
We basically expect the VIP business to remain flat from where we are today. But we really see the mass market more of the longer-term positive that's impacted from things like growing wealth creation in China and infrastructure improvement in the Greater Bay Area," Mansfield explained.
He added that the mass market sector is less affected by issues that damper VIP play, like the ongoing trade unease between the US and China.
2019 Conditions
China's economy is growing at its slowest pace in 28 years. That's led to a weaker yuan, and the trade talks with the US add further uncertainty in the People's Republic.
The financial unrest is convincing some VIPs to stay away from Macau's private high-stakes gaming rooms. But consistent with Mansfield's opinion, the mass market isn't being turned off.
In fact, Macau is on pace to welcome a record number of visitors to the enclave this year. The Government Tourism Office says the number of travelers venturing to the Special Administrative Region is up 17 percent through September to 30.2 million people.
Visitor volume and GGR don't go hand-in-hand, made evident by the surge in travel but decline in casino win. Mansfield says that could change in the months and years ahead, as Macau becomes more accessible.
"As you get better connectivity … it gets a little bit easier as you move across the border. Things like that will play out positively for the mass market over the long term," the Fitch gaming industry analyst concluded.
2020 Clarity
Fitch's single-digit casino win projection for next year is in line with other financial services firms.
JP Morgan, Sanford Bernstein, and Bloomberg gaming industry analysts all believe GGR will slide in November and December to cap off a difficult 2019. However, that will lead to an easier comparison in 2020.
There's a good possibility that 2019 marks a cyclical bottom for Macau's casino sector, and that demand can rebound into 2020 on easy comparisons, better liquidity in China, and alleviation of 2019 headwinds," JP Morgan said in its note.
Macau's GGR record came in 2013 when the enclave gaming floors won more than $45 billion. That number was $37.85 billion last year. 2019 casino win is on pace for around $37 billion.
Presidents Donald Trump and Xi Jinping are reportedly considering Macau for their next face-to-face regarding their trade war discussions.
Latest Casino Stocks:
Retrieving stocks data...
Retrieving stocks data...
Retrieving stocks data...
Retrieving stocks data...
Retrieving stocks data...