Flying High: McCarran Airport Scores 2nd in Passenger Loose Change
Posted on: December 7, 2013, 05:30h.
Last updated on: December 5, 2013, 05:30h.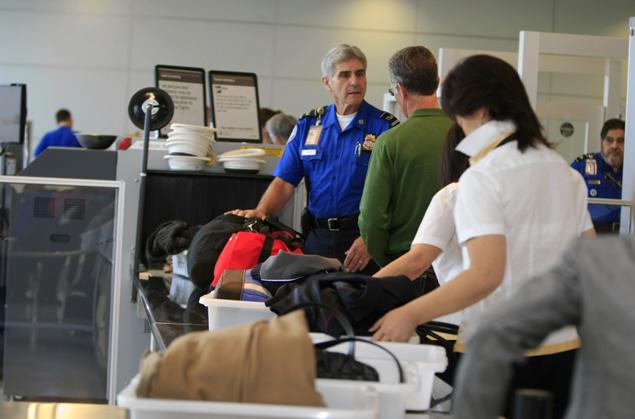 Plenty of people leave money behind when they fly out of Las Vegas, but it's not always in the slot machines. Sin City's McCarran International Airport gets more than its share of travelers' change, mostly at various TSA security checkpoints.
You know the drill: you're running late for your flight, so you take off your shoes, frantically toss your laptop into a grey plastic bin, and empty your pockets of whatever change you've collected over the course of your visit. Once through security, with other passengers giving you the evil eye to move faster than the speed of light, you throw your shoes back on, toss your laptop back in your bag, and grab whatever change you can, but what you miss, you figure isn't worth bothering about, and off you run for Gate 18 before you miss your flight.
Small Change Equals Big Bucks
Now multiply that scenario by several million others in the same boat, and you end up with a whopping $26,900 in reported loose change that was left behind at McCarran last year alone. In fact, it turns out that more people leave more loose change at McCarran than at any other American airport except for Miami International, which beat out Las Vegas' haul last year with a reported $39,613 tallied up by TSA there.
Altogether, in harried airports across the U.S. last year, $531,395 in pennies, nickels, dimes and quarters was left behind; and over the past five years, that amount all told has equaled $2.25 million nationwide.
Lounging Around
Now Congress has decided your lost change –  and that of millions of others –  should at least go to some good use. With that in mind, the House voted by voice this week to direct TSA to use those funds to donate to nonprofits that have airport lounges for traveling military and their families. Since we've never personally noticed such a lounge – despite being fairly frequent fliers – we're not sure where they're hidden, nor are we sure why the military needs a separate lounge, but hey, God bless. We understand that the USO has 45 such Ninja lounges at various U.S. airports, including, apparently, McCarran.
Mike McCaul (R-Colo), who chairs the House Committee on Homeland Security, thinks this is a good use of the result of peoples' carelessness.
"In the hustle and bustle of our nation's airports, with millions of travelers every day, it's no surprise some travelers will inadvertently leave behind loose change at TSA screening checkpoints," McCaul said. "That change may not add up to much at one airport, but when you total it up across 450 airports, it accounts for about half a million dollars every year."
Although McCarran is only the ninth-busiest airport in North America, it has the third-highest volume of origin and destination traffic; that means it's a starting and stopping point for more passengers than many other airports that may technically be busier, but are more of a connection hub than a destination point. Because of that reality, more passengers tend to undergo screenings than at some other connecting flight airports, according to TSA spokeswoman Lorie Dankers.
"It's simply passenger volume," Dankers said.