Donald "Cowboy" Cerrone Battles Al Iaquinta in UFC Fight Night 151 Main Event
Posted on: May 3, 2019, 02:00h.
Last updated on: May 16, 2019, 02:26h.
Two of the most exciting fighters in UFC lightweight division will be on display Saturday night, as Al Iaquinta takes on Donald "Cowboy" Cerrone in the main event of UFC Fight Night 151 in Ottawa.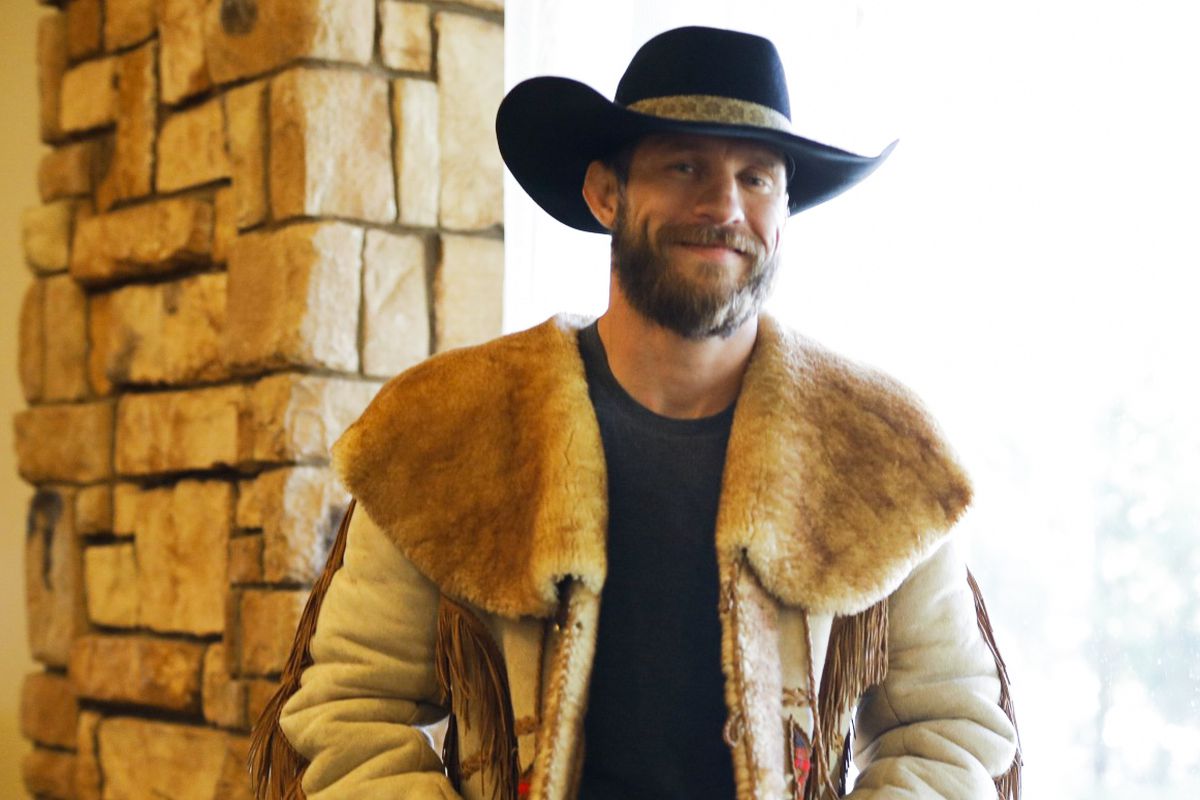 With two fighters who both provide plenty of action but are somewhat lacking in defensive skills, the expectation is for an entertaining and competitive bout to headline Saturday's card.
Two Men Looking For One Chance
According to Bovada, Iaquinta (-125) comes in as the slight favorite, though Cerrone (-105) has every chance to walk away with the win. Perhaps that's to be expected when talking about two fighters who are capable of winning – or losing – on their feet, on the mat, or on the judge's scorecards.
While both men have made plenty of fans over the years, neither has managed to get their hands on a championship belt. Each has had one title fight in the lightweight division: Cerrone got his shot back in 2015 against Rafael dos Anjos, while Iaquinta served as a last-minute replacement to face Khabib Nurmagomedov at UFC 223 after the card was reshuffled following Conor McGregor's media day attack on a bus filled with UFC fighters.
Now, both are ranked inside the top ten and hoping to make another run at a championship opportunity. For Iaquinta (14-4-1), being back in a main event puts him exactly where he wants to be: in prime position to show the world that he is truly an elite lightweight.
"I think I do way better in the higher-intensity situations, the pressure situations," Iaquinta told Newsday. "I want to impress people, show them everything I've done. There are more people watching. I'm going to try harder to show them what I can do."
Cerrone: Title More Lucrative Than McGregor Fight
Donald Cerrone (35-11) has had one of the more interesting careers in UFC history. The man they call 'Cowboy' holds the record for the most UFC wins by any fighter, giving him a special status among fans even if he's never been a champion. And consecutive wins over Mike Perry and Alexander Hernandez this winter led to speculation that he might get the chance to fight McGregor – a bout that would have been enticing for audiences and could have potentially given Cerrone the biggest payday of his career.
But Cerrone says that a McGregor fight wouldn't have been all that lucrative for him, especially not compared to the value of winning a title belt.
"Everyone thinks you fight Conor, you get paid," Cerrone told reporters on Thursday. "We're under contract. Now with the ESPN thing, the pay-per-view buys are already done. It's not like we get – so it's a big misconception. Conor might get paid. 'Cowboy' might get a little bump, but it's not a $10 million night for me by any means."
While all eyes will be on the main event, UFC Fight Night 151 also features some intriguing matchups further down the card.
In the co-main event, middleweight contenders Derek Brunson (18-7) and Elias Theodorou (16-2) will face off in a match that bookmakers are calling too close to call, with both fighters receiving the same odds (-115 at Bovada). Also worth watching is a battle between featherweight contender Cub Swanson (+140) and 11-1 prospect Shang Burgos (-170).