Billionaire Carl Icahn Returning to Gaming Industry With Caesars Entertainment Investment
Posted on: January 14, 2019, 10:44h.
Last updated on: January 14, 2019, 10:44h.
Carl Icahn, the billionaire activist investor who sold Tropicana Entertainment last year and retains ownership of Trump Entertainment Resorts, is said to be building a substantial stake in Caesars Entertainment.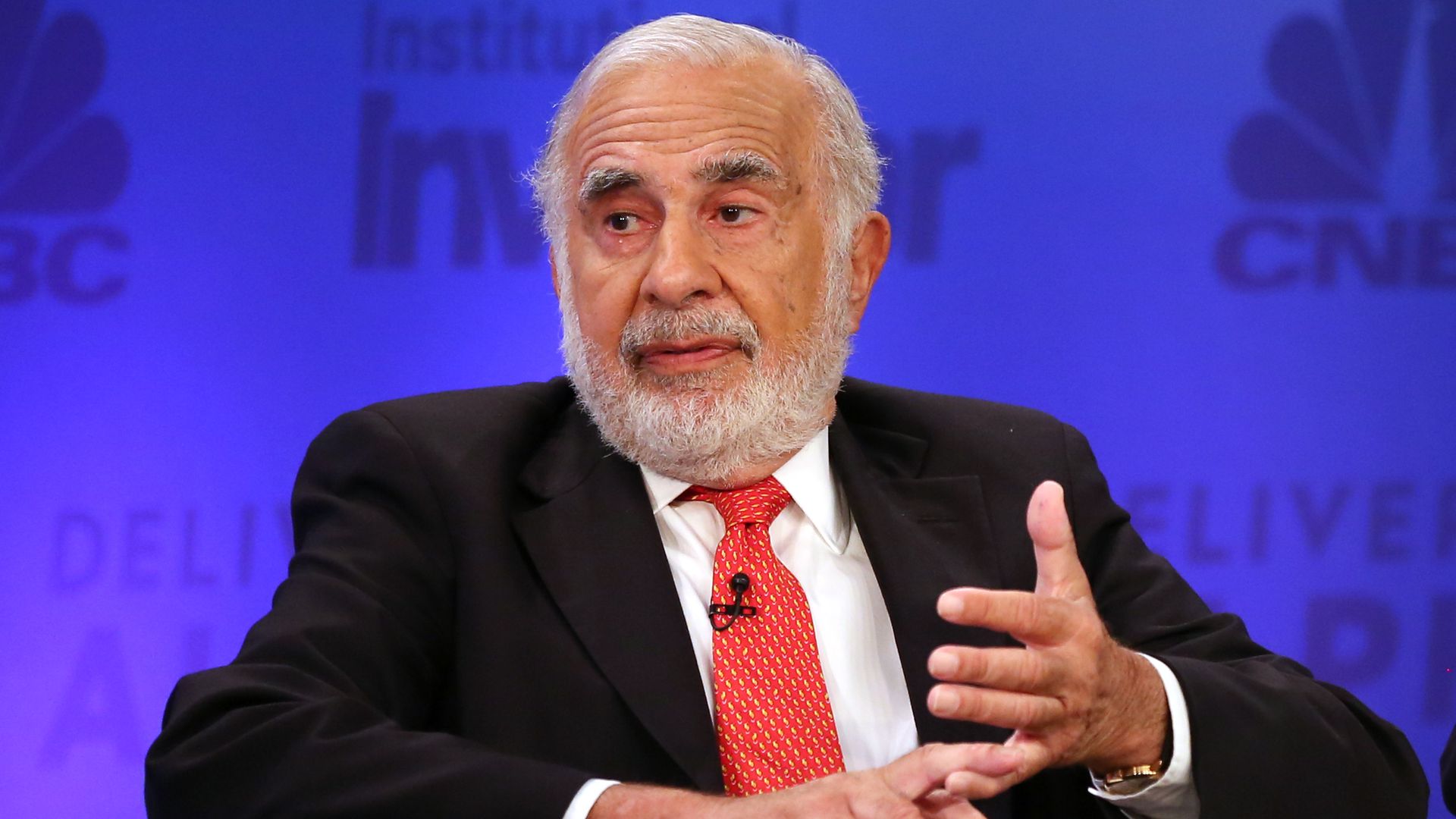 CNBC said last week that while the size of Icahn's Caesars investment wasn't immediately known, "sources familiar with the situation" told the business media outlet that it was at a level that would give the tycoon considerable influence in the casino operator. The billionaire hasn't commented publicly on his Caesars position.
Traded on NASDAQ, Caesars shares jumped 5.5 percent on the Icahn news on Friday. As of Monday afternoon, the stock was trading slightly higher at around $8.75.
Icahn and Gaming
Worth an estimated $17 billion by Forbes, Icahn sold six of Tropicana Entertainment's eight properties last year for $1.21 billion. The deal didn't include Tropicana Aruba Resort & Casino, nor the shuttered Trump Plaza in Atlantic City.
Icahn says those two properties are both up for sale. Once sold, the investor was thought to be exiting the gaming industry. But the Caesars news hints that the billionaire isn't ready to fully move on.
Caesars, like much of the gaming industry, endured a difficult 2018. Shares plummeted from more than $13 to $6.80. The company has rebounded in 2019 on acquisition rumors and holdings being made by investors such as Icahn.
In November, Caesars CEO Mark Frissora announced his planned resignation, which will formally take place next month. The chief executive's departure comes after activist hedge fund HG Vora Capital pushed for his replacement.
Caesars Appeal
Icahn isn't the only billionaire who has recently taken an interest in Caesars.
Tilman Fertitta, whose Landry's empire includes Golden Nugget casino resorts in Nevada, New Jersey, Louisiana, and Mississippi, offered a reverse takeover last fall for the company. The proposal would have paid each Caesars share $13, and put Fertitta in the role of CEO of the merged company.
Caesars responded to the pitch, "The Board considered the proposal, in consultation with its legal and financial advisors, and determined that it is not consistent with the Company's plans to create and enhance shareholder value over the long term. The Board has informed Golden Nugget of its decision."
Along with Fertitta's Golden Nugget, MGM Resorts was said to be considering a Caesars acquisition proposal. However, no formal offer was ever presented, and analysts issued warnings that a merger might cause monopoly concerns in Las Vegas.
"We seriously doubt that, even if there are such discussions, they will go anywhere," Nomura analyst Harris Curtis said in November. "We reiterate our positive view on Caesars Entertainment, which is based not on a takeover premium but on improving operational performance with a new CEO, as well as stronger demand trends in Las Vegas next year."
The hunt for Frissora's replacement continues. Caesars says it's working "with a nationally recognized search firm" to identify his successor.
Similar Guides On This Topic