California Board Pushes Back Discussion of Santa Anita Racing Dates Amid 23 Horse Death Scandal
Posted on: April 10, 2019, 02:59h.
Last updated on: April 10, 2019, 07:28h.
The California Horse Racing Board announced late Monday it had canceled a special called meeting for this week to discuss the possibility of moving race dates away from Santa Anita Park.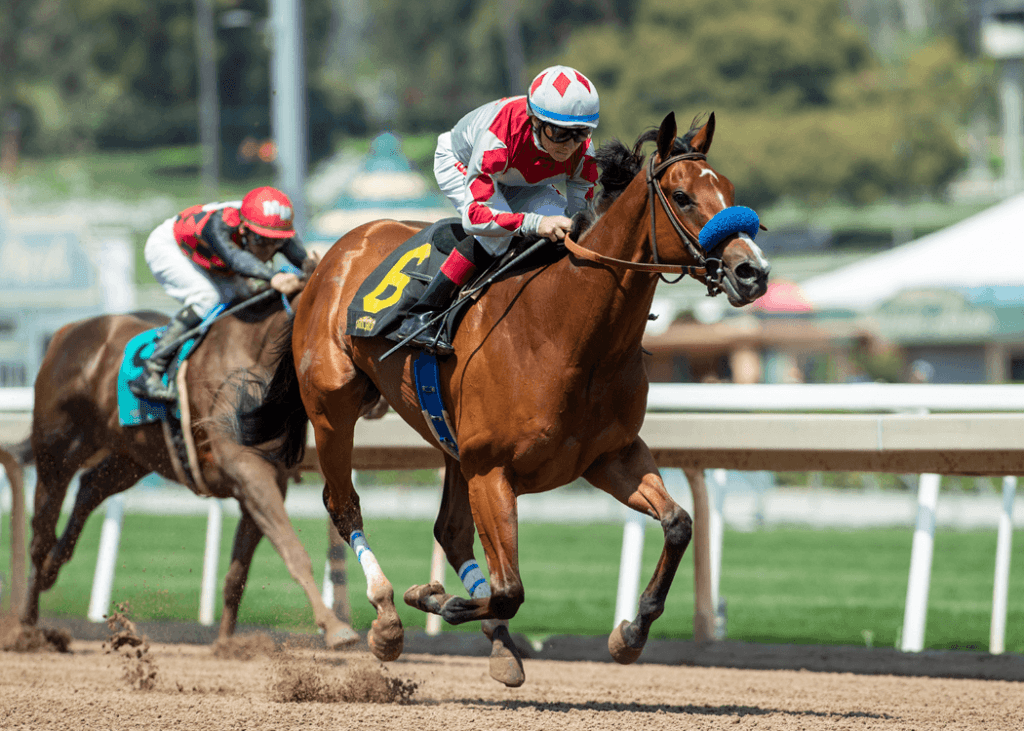 Instead, the board opted to move the discussion to its regularly scheduled meeting in later in the month. That will take place at the Arcadia track on April 18, six days after the canceled meeting.
The rescheduling comes after four days of racing without a fatality. Since the meet started in late December, 23 horses have died as a result of injuries they suffered during either training or a race.
This past weekend featured a big Saturday card. Not only did it include the Santa Anita Oaks and Derby, major prep races for the Kentucky Oaks and Derby, but it also included five other graded races, including the Santa Anita Handicap. That race needed to be rescheduled after Santa Anita officials shut down the track for more than three weeks in March to evaluate the track for safety issues.
Just a couple of days after racing resumed, a horse died as a result of injuries suffered in a Mach 31 race.
Attendance, Handle Down
Despite the addition of the Handicap and the presence of Game Winner – considered by many the top 3-year-old colt – in the Derby, Santa Anita saw fewer patrons on Saturday.
According to the Los Angeles Daily News, the crowd of 30,713 ranks as the third-worst attendance in the 75 years of the Santa Anita Derby. That's more than 8,000 down from last year's tally.
Some organizations, including The Humane Society of the United States, had called on Santa Anita to stop racing again until the necropsies on the 23 horses could be completed. However, trainer Bob Baffert thanked those who came out to support racing.
"The fans, despite what they've (been) reading, they showed up," Baffert said on Saturday. "They're here to watch good racing, they bring their family, they'll always remember the Santa Anita Derby. It was so comforting to see all these fans here and get behind us."
Not only did fewer people come, but they also bet less, too. When factoring in the bets at in-state simulcasting centers, the in-state handle for Saturday's card was slightly more than $6 million. In 2018, that total was $7.7 million.
Out-of-state betting rose marginally this year, by more than $400,000, to $16.9 million. That brought the total handle for this year's Santa Anita Derby card to almost $22.9 million, down from last year's $24.2 million.
This year's handle included $4.5 million bet as part of a mandatory Rainbow 6 jackpot payout, which awarded $53,312 each to 80 winners.
Over the last four days of racing, Santa Anita drew 42,543 fans. That's a drop of more than 18,800 from the same four-day total a year ago.
Protesters at Santa Anita
Last Saturday roughly 60 people staged a demonstration outside Santa Anita organized by Horseracing Wrongs to protest the deaths of the horses at the track.
On its website, Horseracing Wrongs encourages bettors to stop their contribution to the sport, saying they have plenty of other, safer betting options available to them.
This Saturday, the group and its allies plan to hold a vigil for the horses near the track. On the event's Facebook page, they're encouraging those who are coming to wear black.
"This will be the first ever funeral/vigil for the horses killed at Santa Anita," the group said on its Facebook event page. "It is high time that we properly honored their memories and paid them the respect that they deserved."