Yahoo's New Comedy, "Sin City Saints," Debuts March 23
"It's tough to be a Saint in Sin City" says the trailer for a new Las Vegas-set comedy series, "Sin City Saints." Yahoo's streaming comedy makes its debut March 23, 2015 and we'll be watching. Because Las Vegas.
The trailer for the new online series about a pro basketball team is a mixed bag of sitcom tropes and edgy comedy, but the show appears to have promise, despite the participation of Tom Arnold.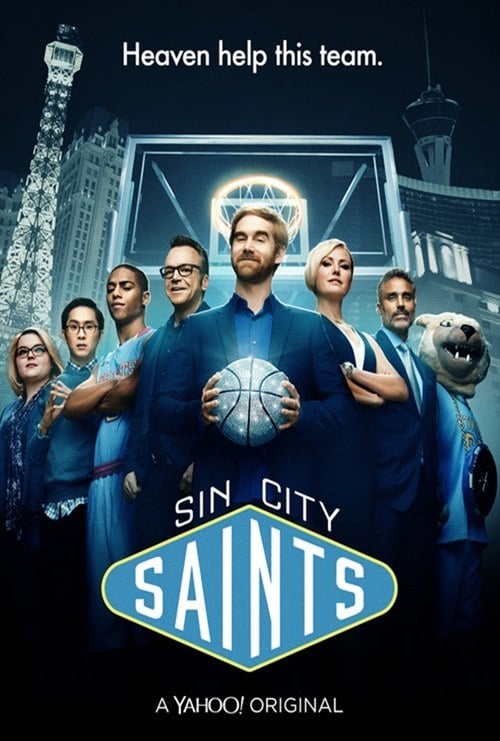 The show's executive producer is Mike Tollin, who also produced "Smallville," "Varsity Blues" and 2005's "Coach Carter." The producer and director of "Sin City Saints," Bryan Gordon, has a fairly solid pedigree, too, having worked on "Curb Your Enthusiasm," "The Office" and a billion other shows, some of which we actually recognized.
"Sin City Saints" is scheduled for eight episodes, and stars Andrew Santino as a tycoon (presumably a mash-up of Dallas Mavericks owner Mark Cuban and dipshit former Clippers owner Donald Sterling) who buys a basketball franchise because, in the character's words, he's bored.
There are some familiar faces in the trailer, including cameos by longtime Vegas performer Penn Jillette and Carrot Top (see below).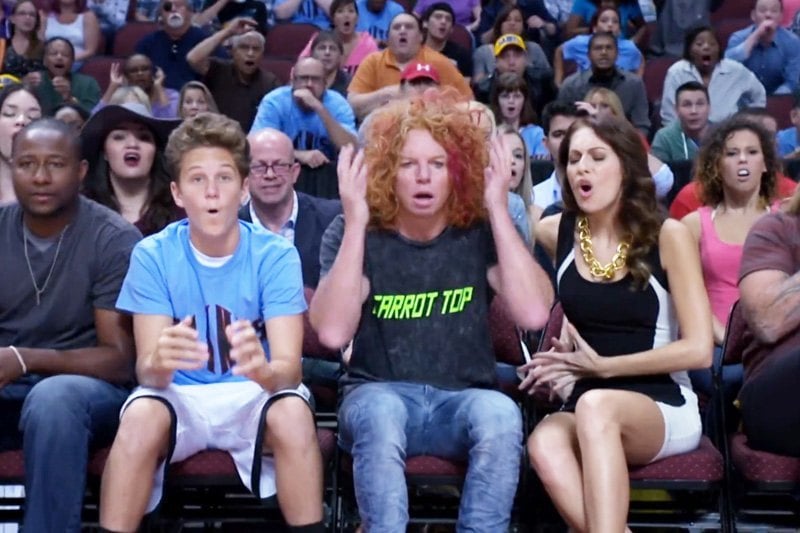 Former NBA players Rick Fox and Baron Davis are also in the cast, as well as Malin Akerman ("Watchmen"), B.K. Cannon, Justin Chon and Keith Powers.
Here's a look at the trailer for "Sin City Saints."
Yeah, we've watched the trailer 20 times and still can't figure out what joke they're going for with "Nun Control," but there's enough potential to keep us watching just to see what locations are used on the show and which Las Vegas performers turn up.
"Sin City Saints" will show on Yahoo Screen, an on-demand streaming service. Other popular Yahoo originals have included "Burning Love" and "Community."