Wolfgang Puck's Spago Will Close at Forum Shops and Open Again at Bellagio
Celebrity chef Wolfgang Puck is on the move. His flagship restaurant, Spago, will close at the Forum Shops and relocate to Bellagio.
Puck's new restaurant will move into the space currently occupied by Todd English's Olives, which definitely sounds like a euphemism for something.
Olives is slated to close this winter.
Spago opened in the Forum Shops at Caesars Palace 25 years ago, in 1992. You know, back when woolly mammoths and showgirls roamed the Earth.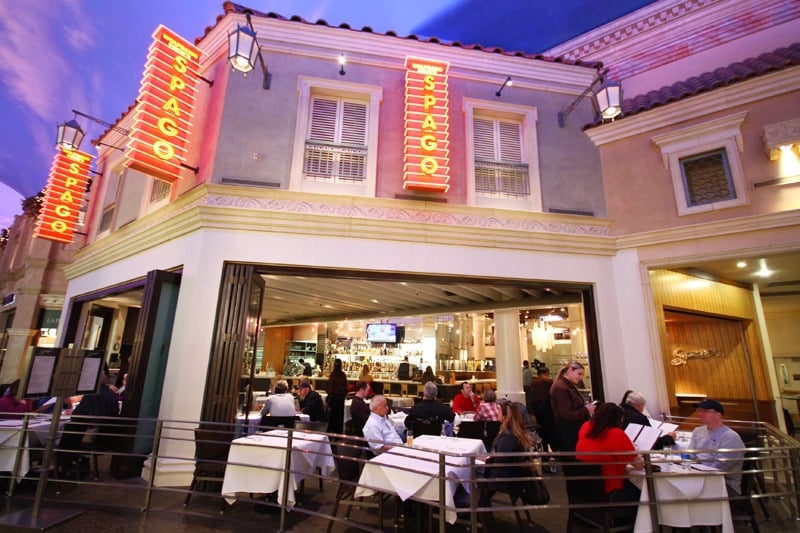 In an L.A. Times story, Puck said, "Twenty-five years ago when we opened in the Forum (Shops), that was the place to be. A lot has changed since then."
As they say in the restaurant business, ouch.
Then again, we aren't sure how much to trust a story that repeatedly includes an apostrophe in "Caesars." Moving on.
Wolfgang Puck is widely credited with sparking the restaurant revolution in Las Vegas that continues to this day.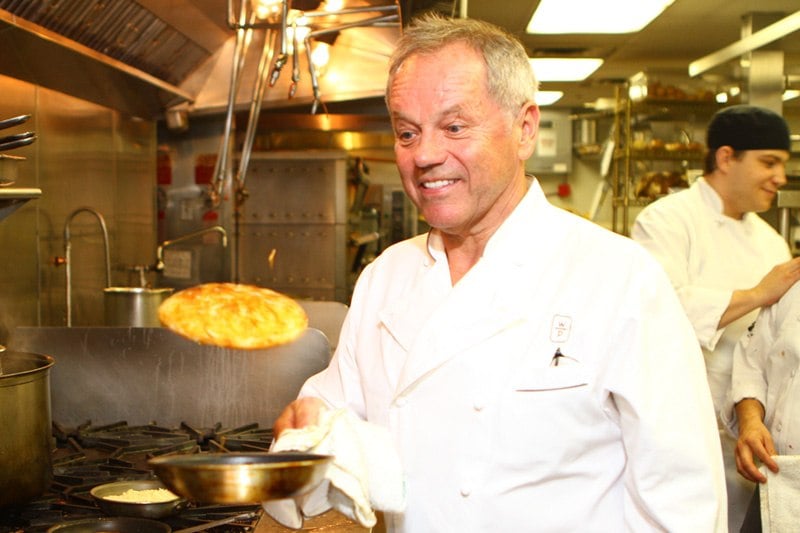 According to our friend John Curtas (a Las Vegas food critic who shared rumors of the Spago closure a month before anyone else), Spago is moving because the relationships that brought the restaurant to Caesars Palace no longer exist, as well as "rent issues."
Apparently, there have been some discussions about the potential of Wolfgang Puck using the existing Spago space for a casual cafe, but that remains to be seen.

Bellagio is pulling out all the stops in anticipation of Spago's arrival, including hiring high-powered architects Massimiliano Locatelli and Annamaria Scevola. At least we assume they're high-powered, because they have exotic-sounding names. They also have a Web site that takes 14 minutes to load, and only the coolest architectural firms can get away with that.
The new Spago will have brass fixtures, leather seating and smoked-oak wood floors,
which sounds absolutely mouth-watering if you ask us.
No specific closing date for Spago has been announced, but it's likely to happen in
January 2018, as that's when the restaurant's lease runs out.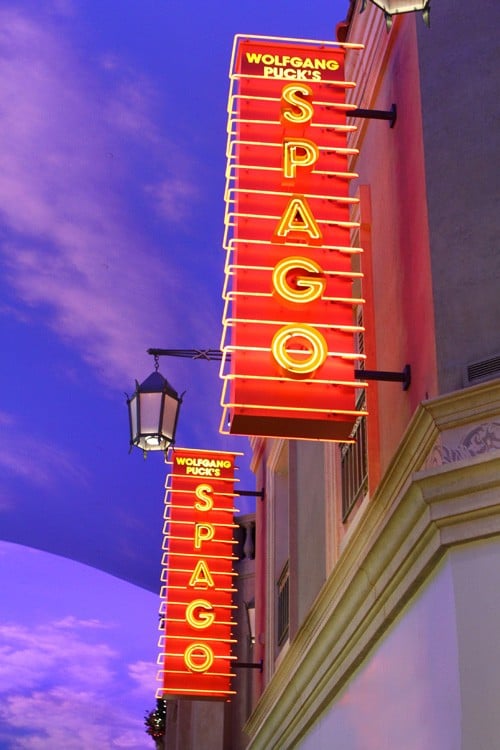 Spago is an excellent restaurant, although it's been on autopilot for some time now, and a move to Bellagio could shake things up and return Spago to its former glory.
The new Spago should provide amazing views of the Bellagio fountains, as does Lago by
Julian Serrano.