Lago Restaurant at Bellagio Is What Makes Vegas Vegas
When you think about quintessential Las Vegas experiences, Lago by Julian Serrano at Bellagio has to be on the list.
Lago made its debut at Bellagio resort in Las Vegas on in April 2015, and we finally got around to giving it a try. From the view to the cocktails to the food and service, Lago exemplifies all the things Vegas gets right, and why Sin City continues to be an unmatched travel destination.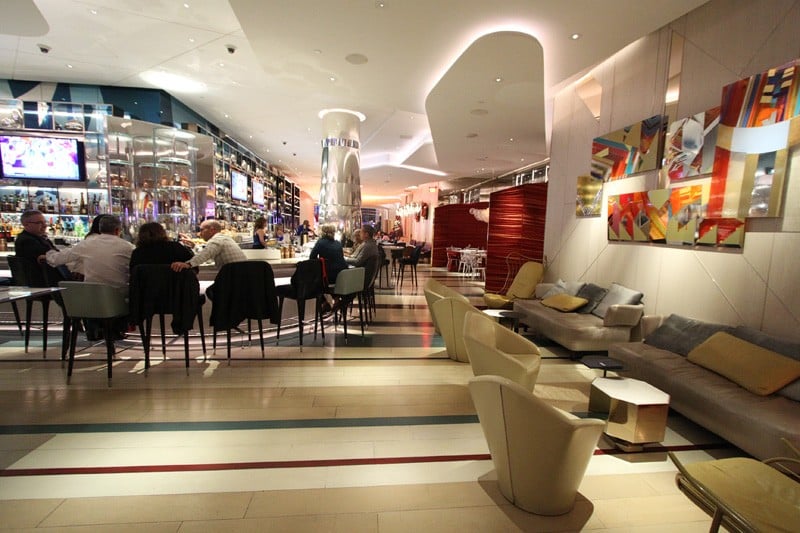 We are not a food expert, so we have no idea who Julian Serrano is, but we love his restaurant and bar. Emphasis on bar.
We'd heard about the great dining at Lago, but the signature cocktails made our visit utterly unforgettable.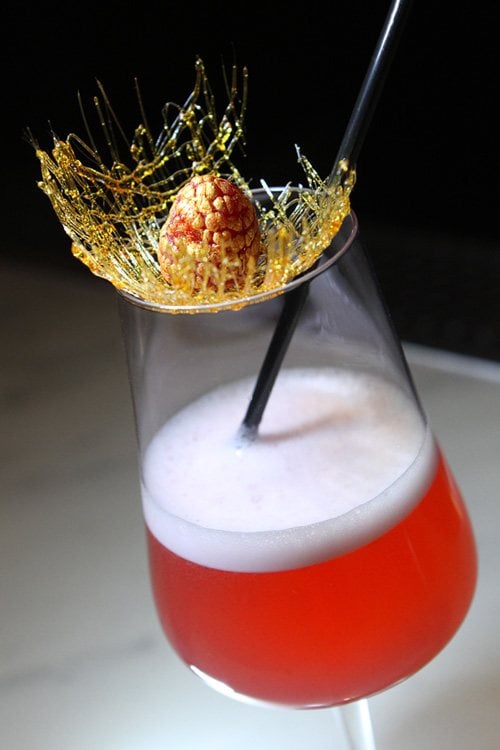 Most of the signature cocktails at Lago are in the $16-20 range, so if you're looking for cheap hooch, this isn't the place. This is the place, however, for delicious temptations prepared expertly by a team of bartenders who can truly call themselves "mixologists" without irony.
We loved every single concoction we tried, and every single one more than qualified as Vital Vegas-certified panty-dropper cocktails. Which is not an actual designation, but probably should be.
Our dinner companion not only agreed about the cocktails, but added, "It's not just the cocktails, this whole place is a panty-dropper." Duly noted.
The Smoked Peach Margarita is pictured below, with hand-selected Herradura Double Barrel Reposado tequila, house-smoked Pallini Peachcello liqueur, lime juice, vanilla-thyme syrup and a smoked sea salt rim.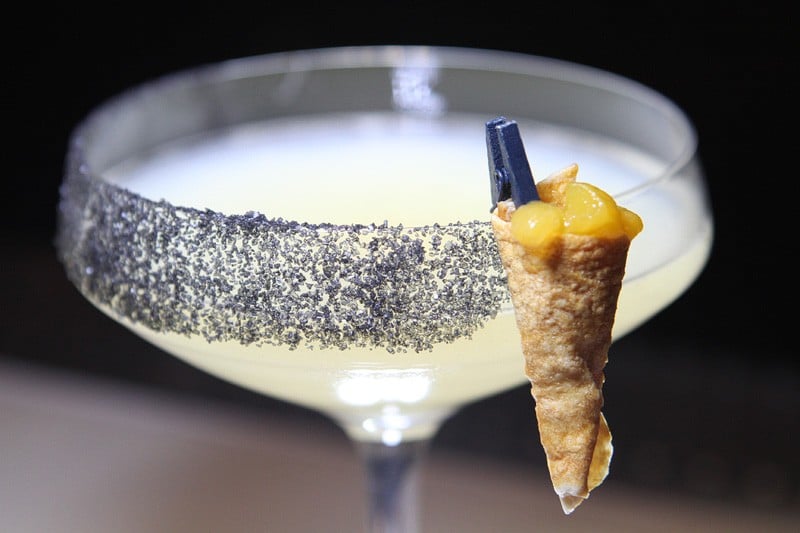 Lago has the added benefit of having spectacular views of the famed Bellagio fountains.
It's well worth dining off hours just to be ensured you can request a lakeside table. They run the length of the restaurant indoors, and there are a few choice tables on the restaurant's patio. Even when it's brisk out, heaters make it perfectly comfortable to dine outside.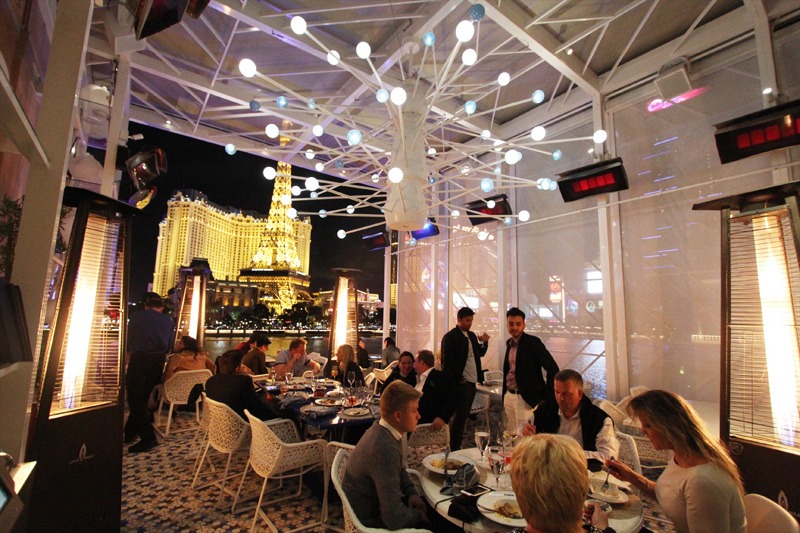 The Bellagio fountain shows run every 15 minutes, and they are glorious no matter how many times you have have seen them before.
While the view of the fountains is great facing Bellagio, they're also spectacular with The Strip in the background, including Bally's (trees perfectly block the view of the CVS), Paris Las Vegas and Planet Hollywood.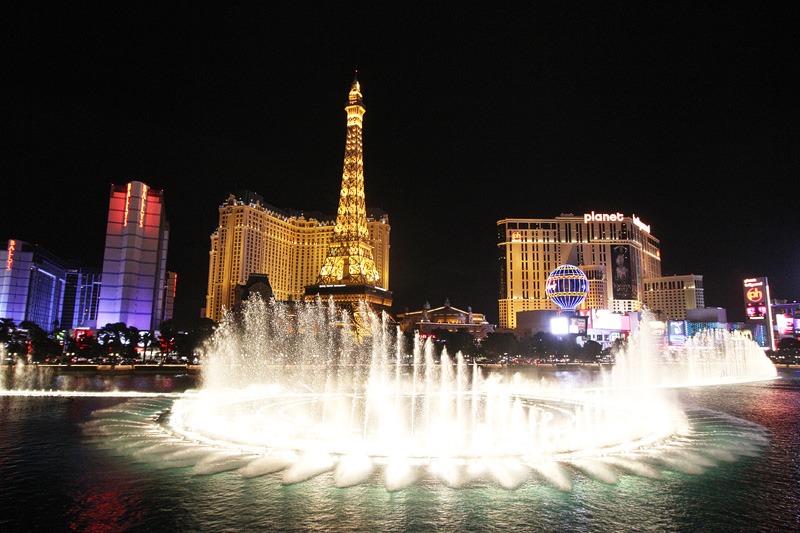 There's a certain revelry among your fellow diners when the fountain shows begin. Lago is a hit with international visitors, so you're likely to hear them singing along with Celine as she belts out "My Heart Will Go On" or Sarah Brightman and Andrea Bocelli sing "Time to Say Goodbye."
Lago is an Italian restaurant, and if you're a world traveler you'll know that right off the bat when you see the restaurant's colorful entrance. The mosaic design was inspired by an aerial map of Milan, which we're fairly sure is a city in Italy. We are American, so our knowledge of other countries isn't what one would call on point.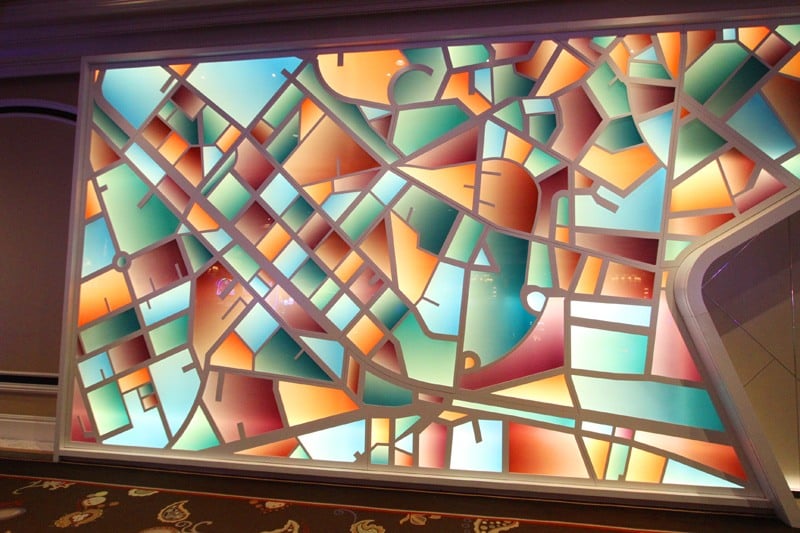 We do, however, know Lago restaurant serves up a variety of creative dishes sure to satisfy those who love the classics (that would be us) as well as foodies interested in sophisticated, elevated takes on 21st century Italian cuisine (everybody else).
Start off with some fancy cheese, the Burrata. Burrata's outer shell is mozzarella, and the inside is a mixture of stracciatella (made from Italian buffalo milk in the province of Foggia) and cream, which gives it a soft, spreadable texture. Burrata, by the way, is Italian for "buttered."
All of which serves to remind us it's often as important to know how about Google than food.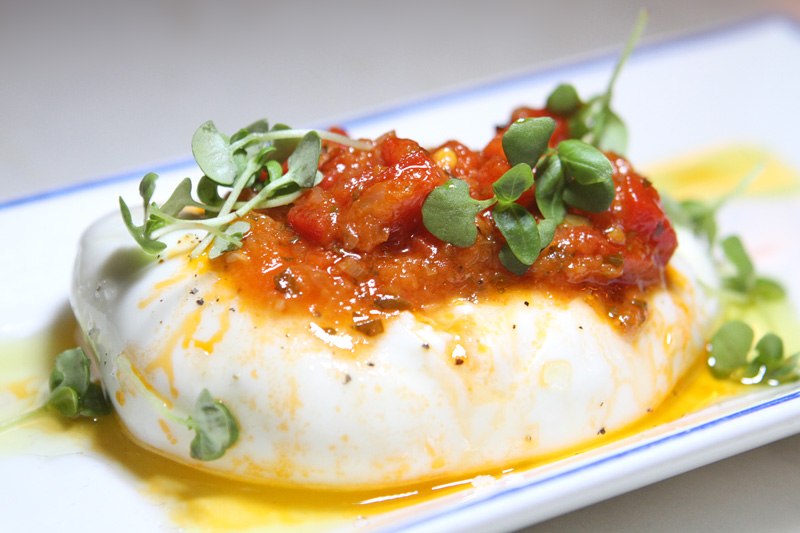 The focus on small plates at Lago means the dishes are meant to be shared, so order away.
We also tried the Polpette di Carne, or tomato braised beef meatballs. They weren't as good at the meatballs at Pizza Rock, but that's an impossibly high bar.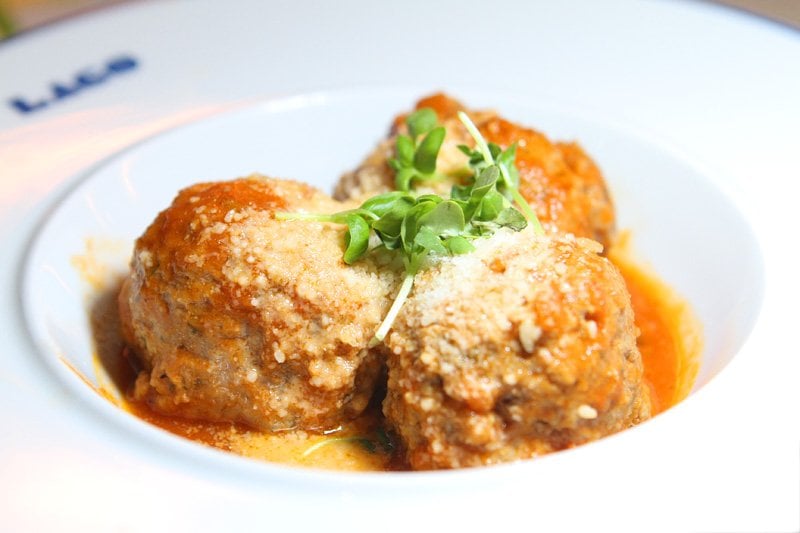 Two dishes in, it's time for another incredible signature cocktail, the Sicilian Gin and Tonic. This tempting libation has Bulldog dry gin, San Pellegrino Aranciata Rossa, Kaffir lime leaf, blood orange pearls and diamond ice.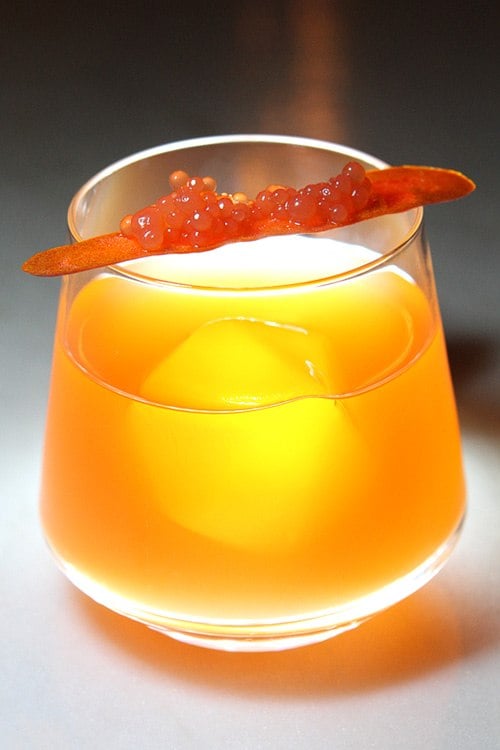 Next up was the cannelloni, with pulled short ribs, parmesan fonduta and tomato sauce.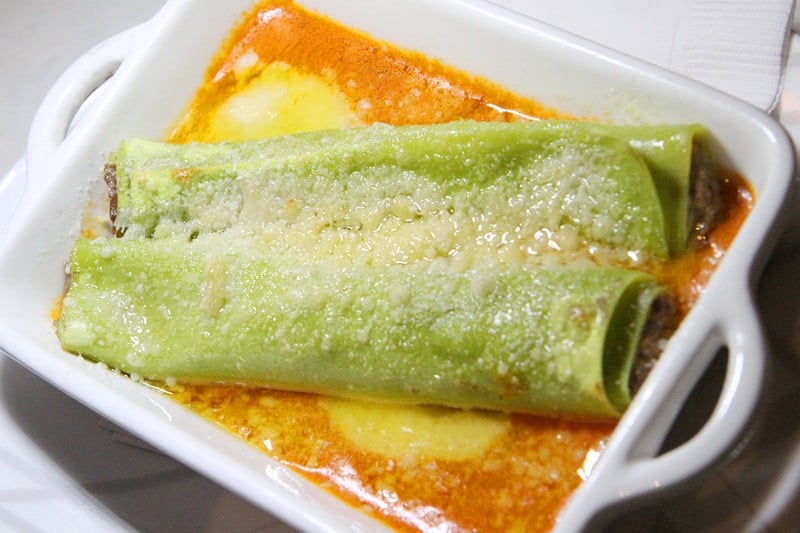 Rounding out our meal was the Al Cipollotto E Speck. For us commoners, that's a small pizza with pork (the speck part), buffalo ricotta and cipolline onions.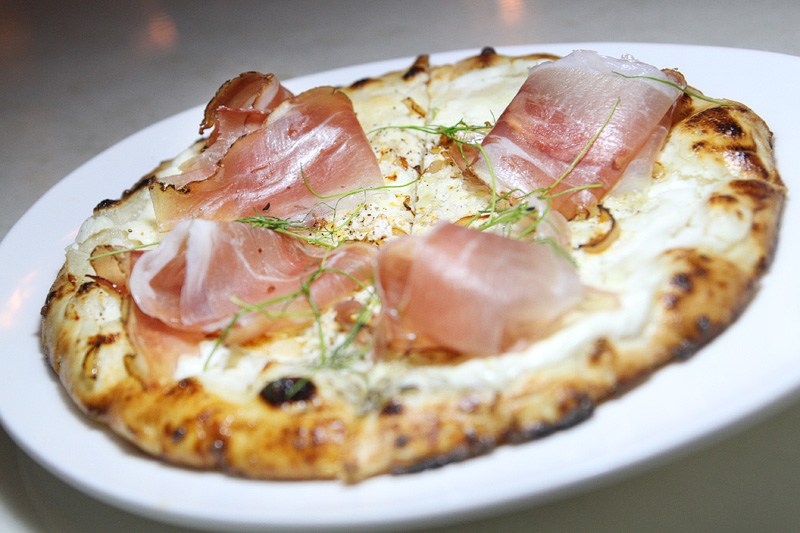 Small plates are surprisingly filling, yet despite that, we're always up for dessert.
We wrapped up our tour of Milan with Dujotto, with vanilla cremeux, Gianduja mousse, caramelized hazelnut, chocolate financier and nocciola gelato.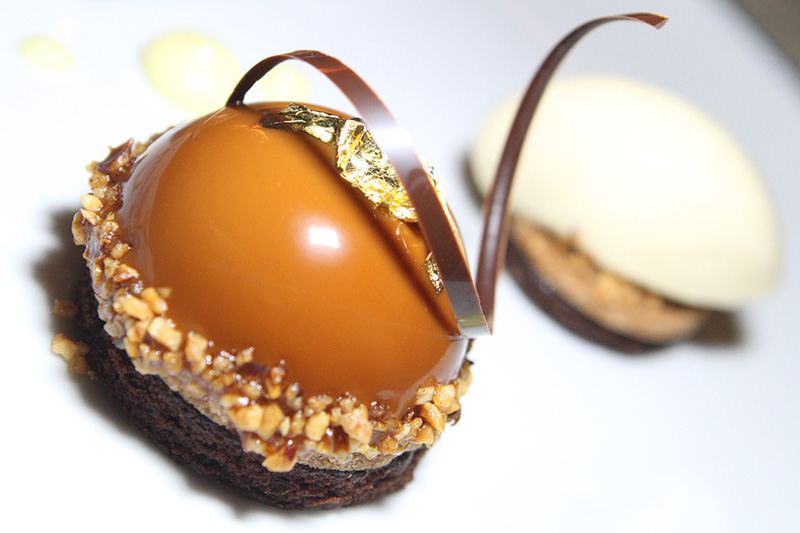 Our excellent waiter, Fabio, twisted our arm into having another dessert, Cermino al Carmello, with chocolate mousse, passion fruit and caramel glaze.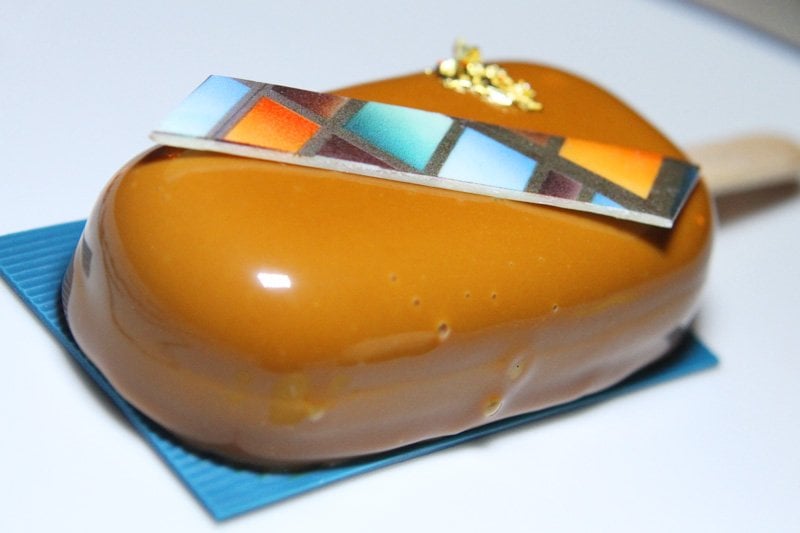 Between the stellar signature cocktails, excellent small plates and Bellagio fountains, Lago proved itself to be a singular experience and one we look forward to having again soon.
Find out more about Lago Restaurant at Bellagio, and if you're in the mood for a mid-Strip indulgence that truly makes Vegas Vegas, add Lago to your Las Vegas must-do list.