Vital Vegas Podcast, Ep. 54: Chumlee's Candy, Front Yard Preview and Vegas Fun for Old Folks
Once more unto the podcast, dear friends, once more. It's time for another disappointing episode of the Vital Vegas Podcast!
In this installment, we regurgitate all the Las Vegas news you're too lazy to read in this blog.
First, we hit Chumlee's new candy store, Chumlee's Candy on the Boulevard, at Pawn Plaza. The modest enterprise serves up a variety of classic candy, and the "Pawn Stars" star himself was on-hand during our recent visit.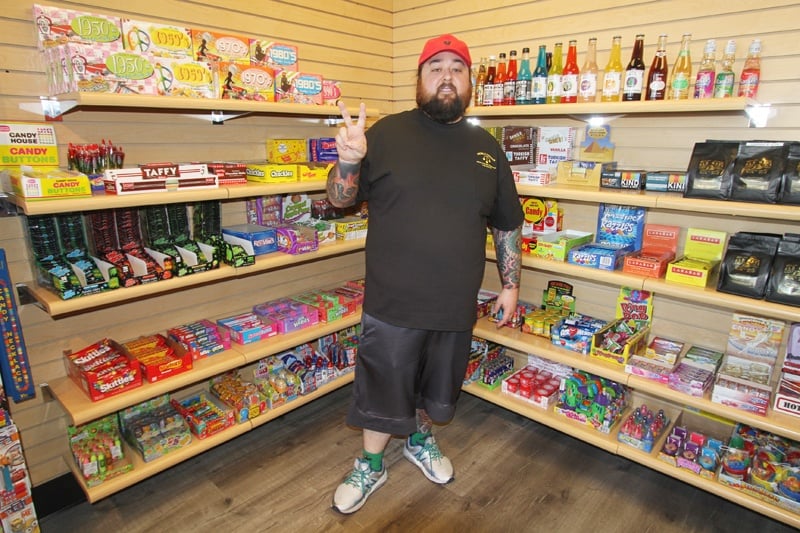 We've also got an interview with Roei Klein, one of the owners of Two Bald Brothers Mediterranean restaurant which recently opened in the former Zydeco Po-Boys space in downtown Las Vegas.
We share the latest about the new display at Bellagio's Conservatory, land acquisitions by casino owner Derek Stevens downtown, Mercato Della Pescheria at Venetian, automated paid parking at Main Street Station and The Cal and more.
Listen for the latest about the Front Yard coming to Ellis Island.
Here's a peek at a recently-unveiled model of this new addition to a value-seeker's mecca just off The Strip.

There's a metric ass-ton of Las Vegas news: Taxi trips are down, the Tipsy Robot automated bartender opens June 30 at Miracle Mile Shops, Amazing Johnathan returns to Las Vegas for two shows, "Absinthe" will get a spin-off at Bally's, a new restaurant is coming to the former Glutton space (called 7th & Carson), Pronto by Giada is coming to Caesars Palace and other goodies.
The "Listicle of the Week" floats some fun things for old people to do in Las Vegas. Remember, that saying about "You're only as old as you feel" is idiotic. But it's entirely possible "You're only as old as you feel when you're in Las Vegas."
Take a listen to our podcast or spend quality time with your annoying in-laws. It's up to you.