Mercato Della Pescheria at Venetian Is a Las Vegas Must-Try
There's an old Italian saying, "Il savio non s'imbarca senza biscotto." It means, "A wise man never boards a ship without biscuits."
We have no idea how that phrase relates to the captivating Mercato Della Pescheria at Venetian Las Vegas, but it was the best we could manage after a one-minute Google search.
Let's eat!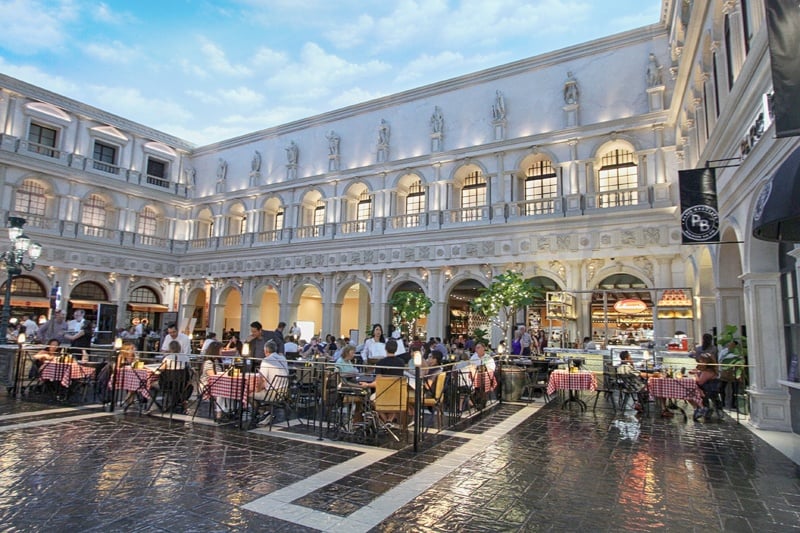 Mercato Della Pescheria has somehow managed to fly under the radar, but it's easily one of the best Italian restaurants on the Las Vegas Strip.
The restaurant is tucked neatly in a corner of St. Mark's Square in the Venetian's Grand Canal Shops. The space was previously occupied by a Wolfgang Puck restaurant, Postrio.

Mercato Della Pescheria is Italian for "fish market," a much less romantic term than "Mercato Della Pescheria."
Mercato Della Pescheria is a mouthful, and is probably one of the reasons you don't hear more about it. We've taken to calling it "Mercato" for short, or just "Rinaldo," mainly when we're drunk.
Mercato was inspired by an Italian coast seafood market. The vast majority of the ingredients in the dishes are imported from Italy, as are the servers, hostesses and managers at Mercato Della Pescheria.
You can see one of those Italian imports at the end of our walk-through.
While we are not a food critic, we can attest to the authenticity of the dishes, as we have eaten in the actual country of Italy.
To start, try selections from the menu's "Salumeria" section (or "delicatessen"). Here you'll find exceptional cured meats and Italian cheeses, almost all of which have names with ample vowels.

Appetizers include bruschetta (it's the law), beef carpaccio, fried calamari, meatballs, marinated vegetables and other items.
Oh, and wood-roasted octopus. This is why you bring someone with you to Italian restaurants. They can tell you it's delicious, and you can just trust their judgment.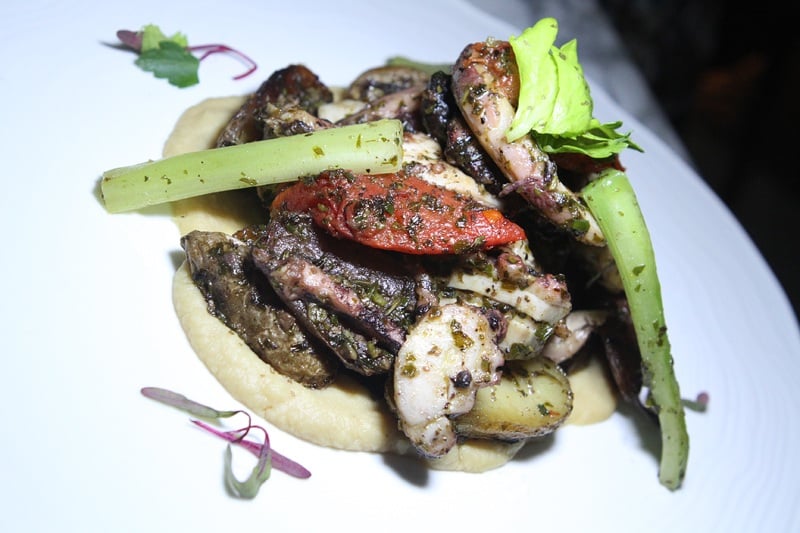 Before you get too far into the menu, you'll want to try one, or several, of Mercato Della Pescheria's signature cocktails.
As further proof we are not a restaurant reviewer, we have no idea which signature cocktail this is. We do remember it was absolutely delicious, so take a leap of faith, order something the waitress recommends and know you'll get something good.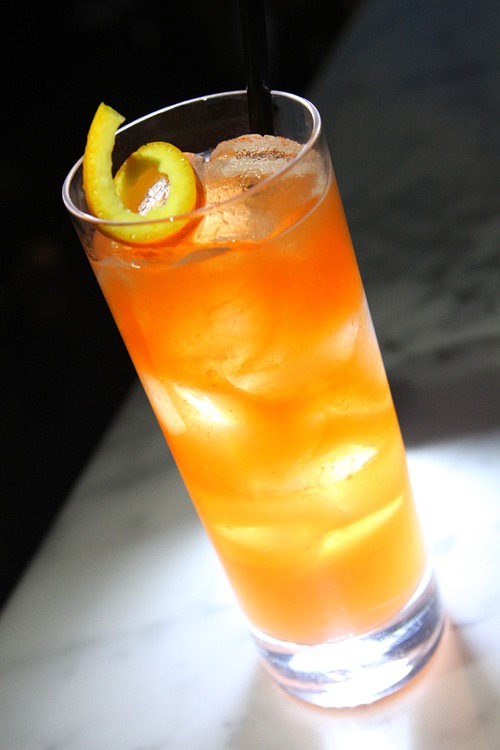 Mercato has a dizzying selection of fresh pasta dishes, which sort of made us wish we were a cow. Because they have four stomachs. Please try and keep up.
If you're like us, most of the pasta you eat comes out of a "box" or "bag" from a "grocery store." This is blasphemy to Italians, and once you have pasta made in-house, you may never go back.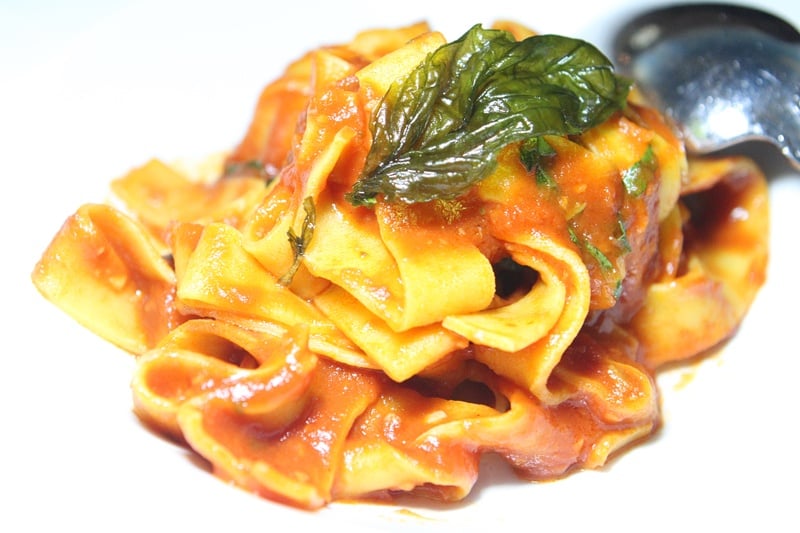 The rest of the menu is devoted to meat and seafood, from the "coal-fired Josper oven and grill," whatever that might actually be.
Simply put, every damn dish is better than the next at Mercato Della Pescheria. The veal osso buco was impressive, and we are not personally a veal person.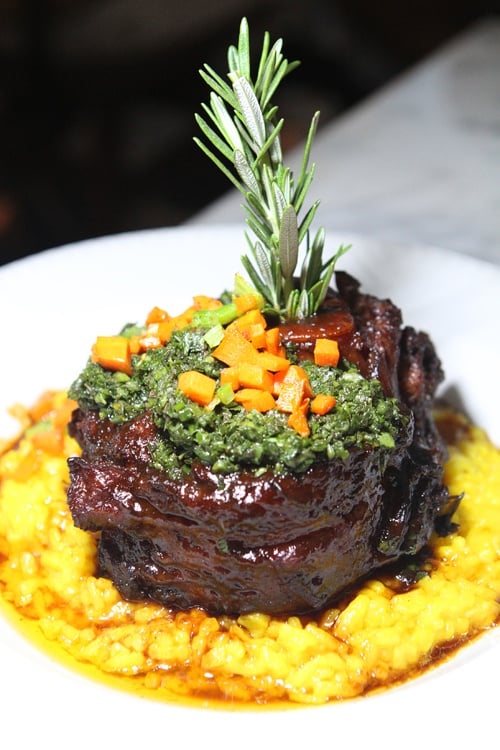 The shining star at Mercato Della Pescheria was the lasagna, the "Lasagna Della Mamma." It's easily among the best we've ever had. In our lives. And we have lived a fairly long life. Don't rub it in.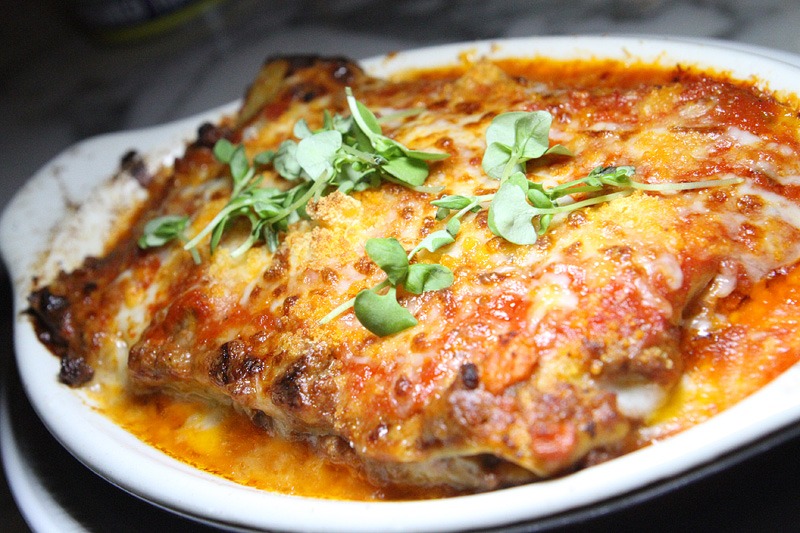 You will absolutely not have room for dessert, but have it, anyway.
Ask about the tiramisu (sorry, "Il Tiramisu"), as it's prepared fresh, tableside, with homemade lady fingers, mascarpone cream, coffee and chocolate.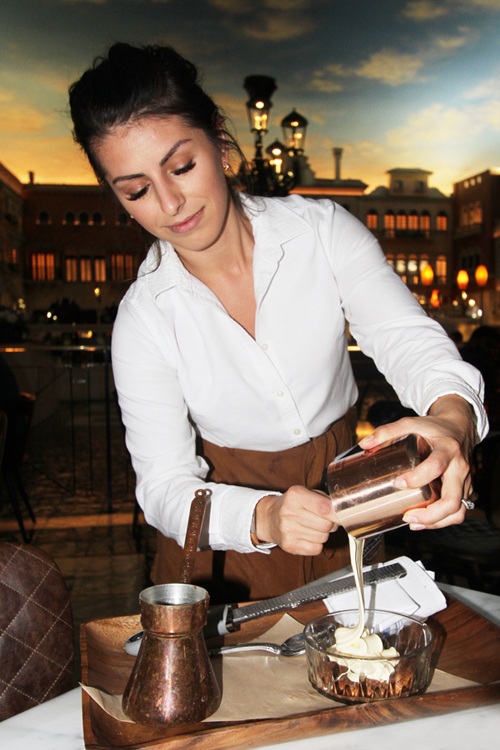 While Mercato Della Pescheria isn't cheap, you get what you pay for, and given the quality and freshness of the food, we consider it a value as well as an upscale dining experience you probably can't find back home. Unless your home is Milan.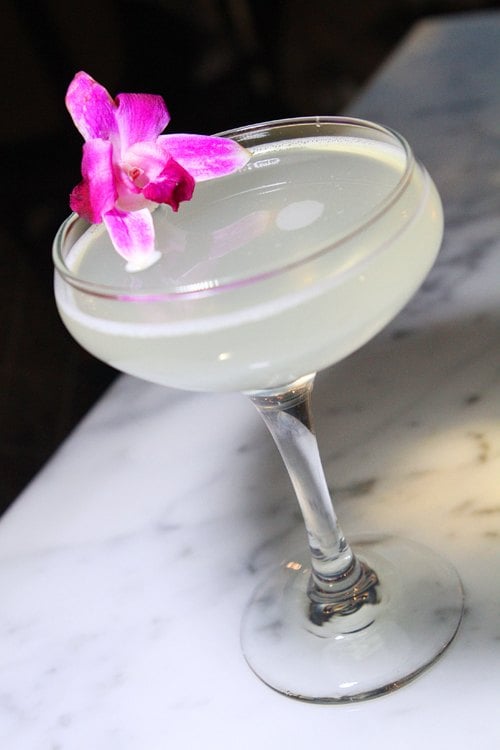 If you're visiting Las Vegas, it's all about finding unforgettable experiences, and Mercato Della Pescheria is a "bellissima" example of just that.
Find out more at the official site, and make sure to check out the full menu.
Mercato Della Pescheria at Venetian