Bellagio Conservatory Embraces Italian Roots With First-Time Capri-Inspired Display
Bellagio, the Las Vegas resort inspired by a town in Italy, has tapped into its Italian roots again with a new Conservatory & Botanical Gardens display transporting guests to the island of Capri.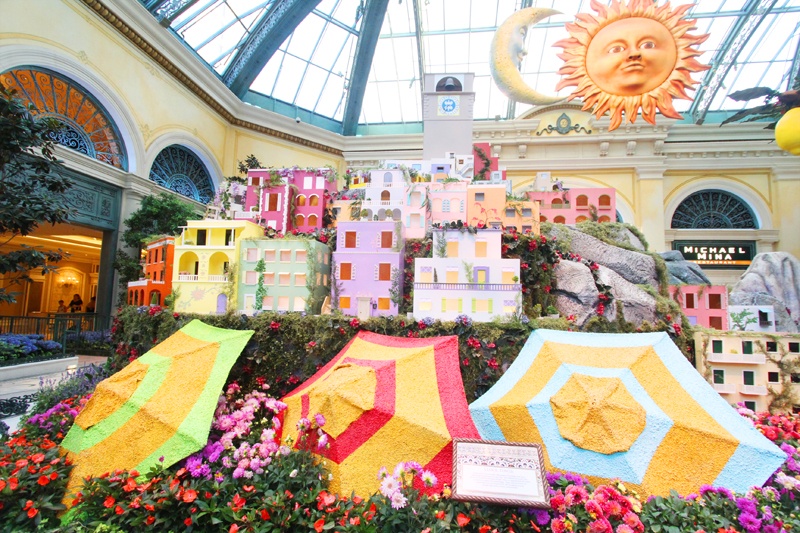 Bellagio's Conservatory rarely disappoints, but it's great to see an all-new display.
As always, Bellagio's Conservatory is a free attraction and remains one of the best free things to do in all of Las Vegas.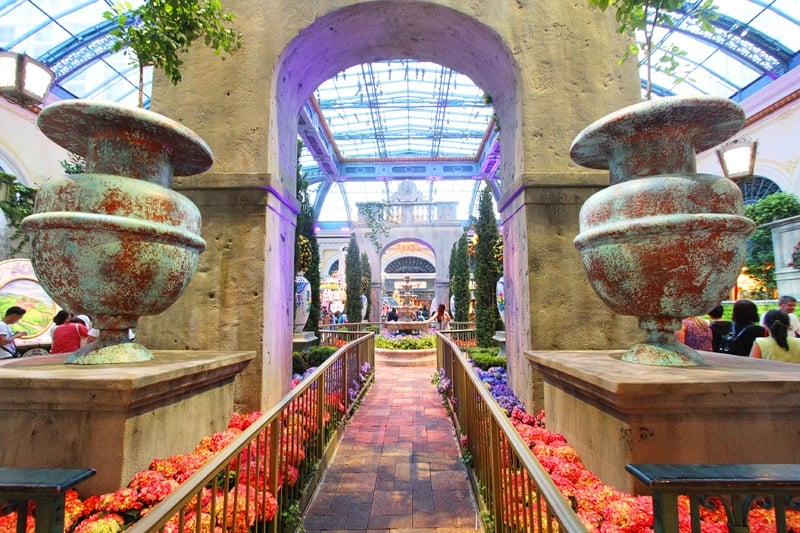 Bellagio's new Italian display, which runs through Sep. 9, 2017, covers a lot of ground, with water features, colorful villas and a metric ass-ton of flowers, of course.
IMG
Guests enter the vibrant new exhibit through a 26-foot archway. Inside, there's an eight-foot fountain.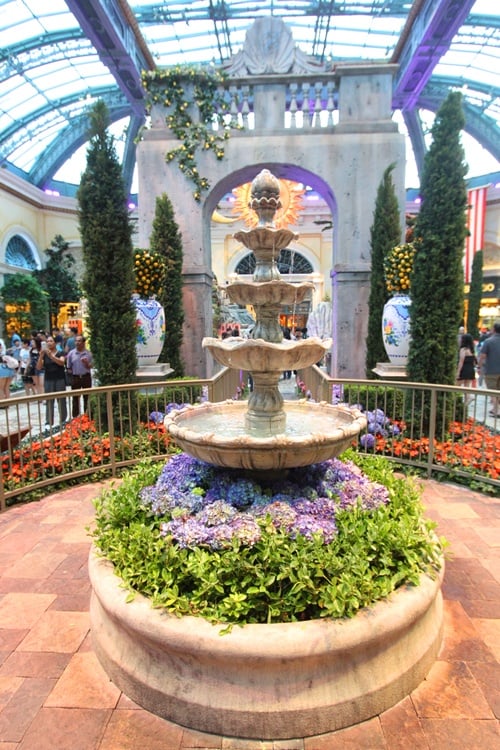 Nearby is a 22-foot moss-covered fountain that pays tribute to the Fontana dell'Ovato located in Villa d'Este, a 16th century residence in Tivoli.
In case there was any doubt, we knew all that off the top of our head and definitely did not copy and paste it from a news release.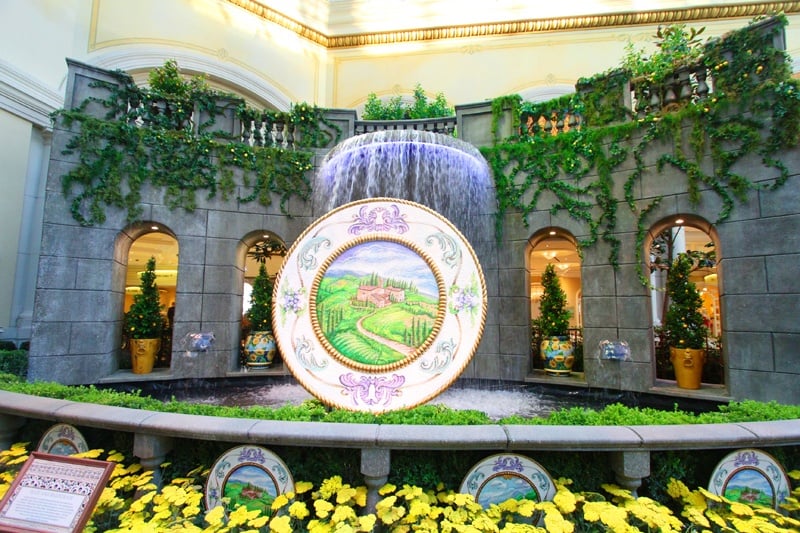 The eight-foot plate, showing an Italian village, is made of lentils, something we never would have known was a thing except for our enduring love of a 1980's British sitcom, "The Young Ones." You bet it's random.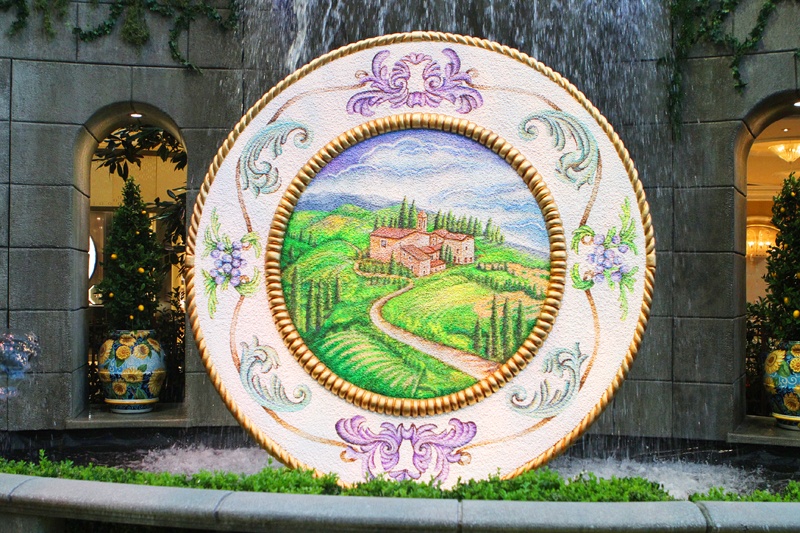 In the north section of the Conservatory, there's water streaming from lion and monkey sculptures, as well as four lemon topiaries, whatever those might be.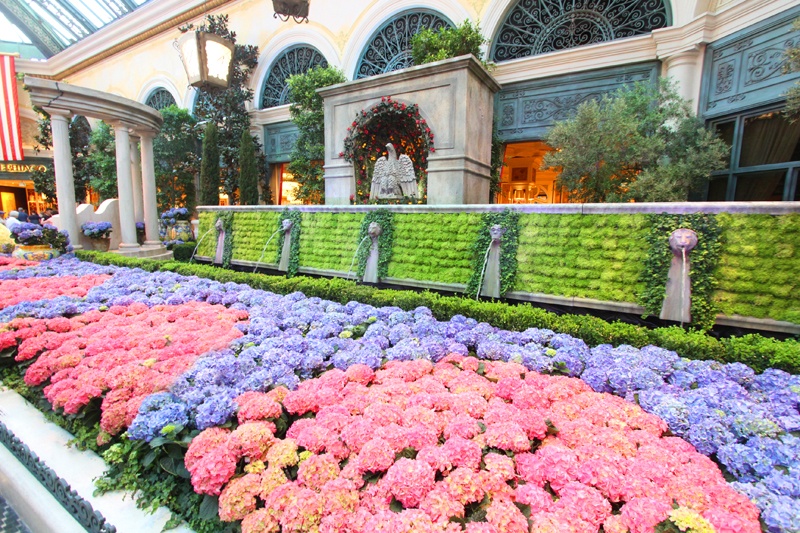 The lemon topiaries are made of about 1,400 flowers.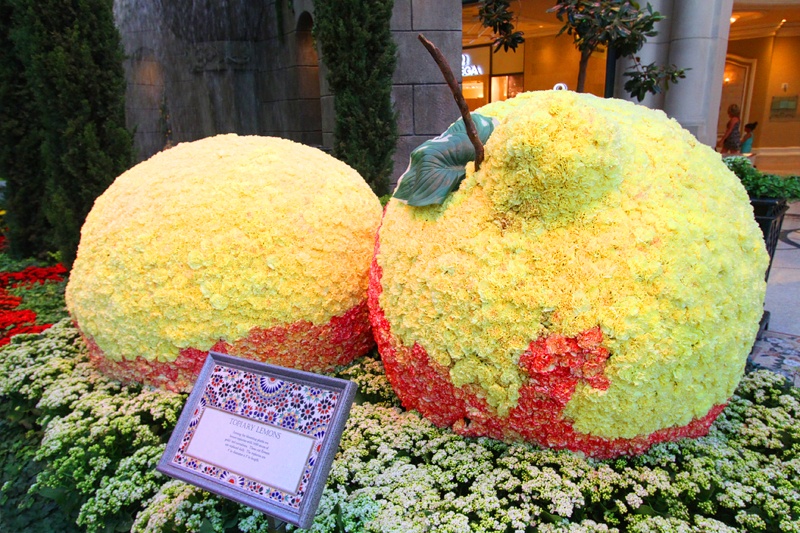 The centerpiece of this seasonal display is a miniature village with 50 villas, each with a terrace.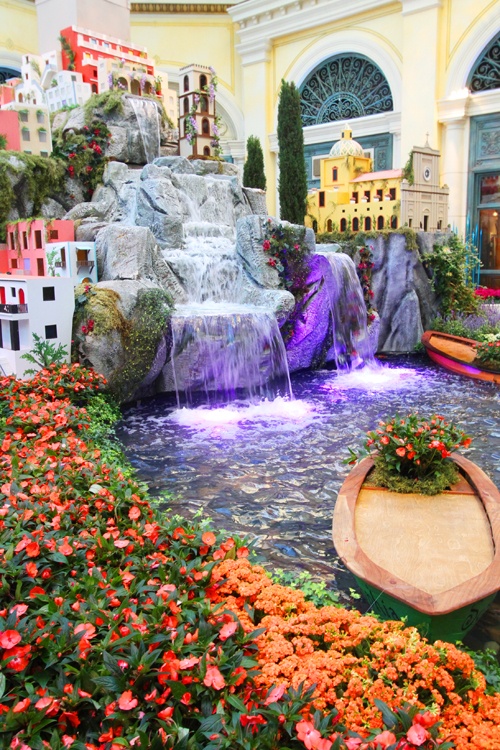 There's a bell tower, unbrellas, boats and other flourishes like a 50-foot lemon tree and "Lover's Rock."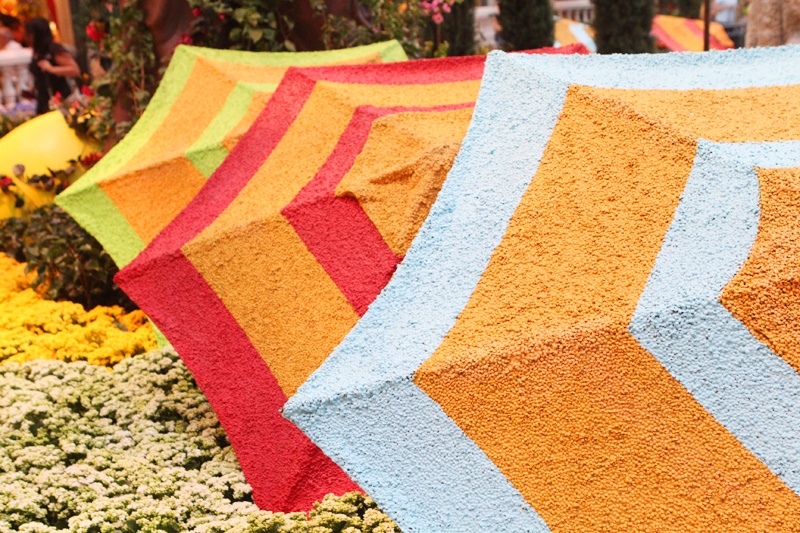 Overhead, there's a sun and moon, each 16 feet tall.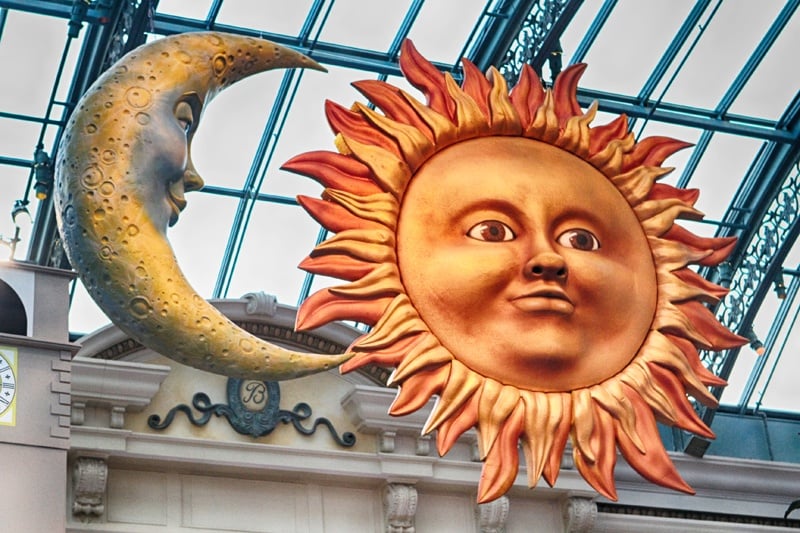 The entire Italian display uses an incredible 57,000 flowers and 560 shrubs. Shrubs never get any of the glory at Bellagio's Conservatory. While they play a supporting role, without shrubs, the Conservatory would be like "Goodfellas" without Joe Pesci or "Jaws" with Robert Shaw.
Shrubs should really look into getting a better P.R. agency.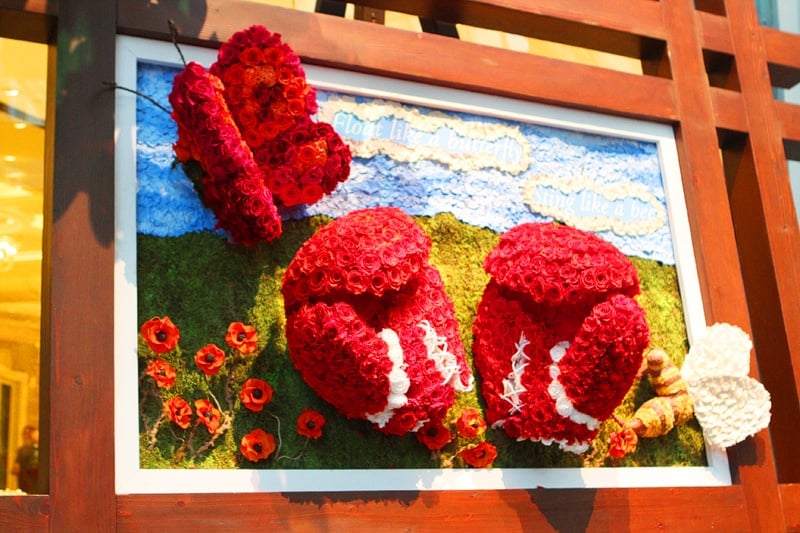 Bellagio's Conservatory & Botanical Gardens are a must-do in Las Vegas, and the first-time Italian display makes it a must-do all over again.
Bellagio Conservatory Taste of Italy 2017