Today's Up-to-the-Minute High Roller Ferris Wheel Update
Things are moving so quickly with the High Roller Ferris wheel, we feel like we have to drop by the construction site twice a day just to keep up! Here's the latest.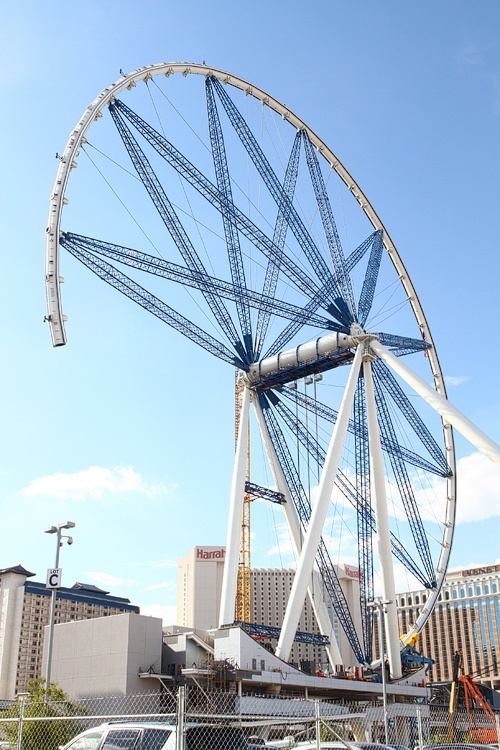 At 550 feet, the High Roller observation wheel will be the tallest in the world, at least until the New York Wheel rains on our Las Vegas Ferris wheel's parade.
Then again, giant observation wheels are easier announced than built. Ahem.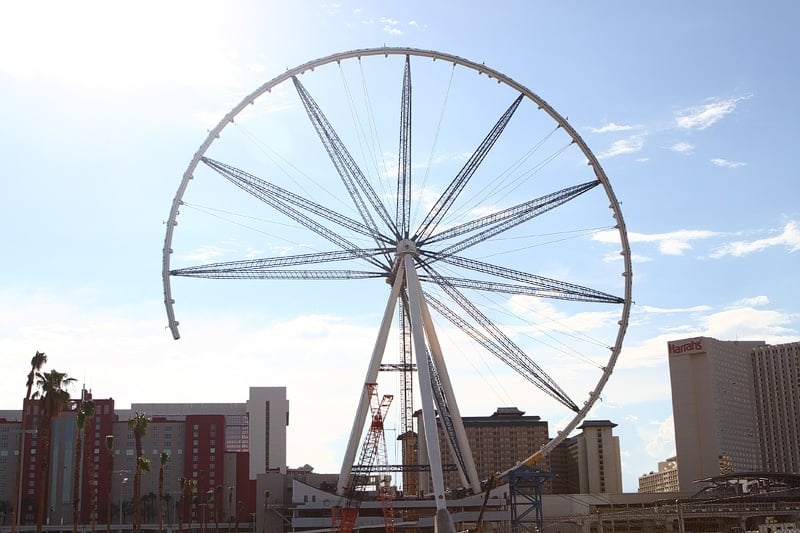 There are just five more rim pieces left to go.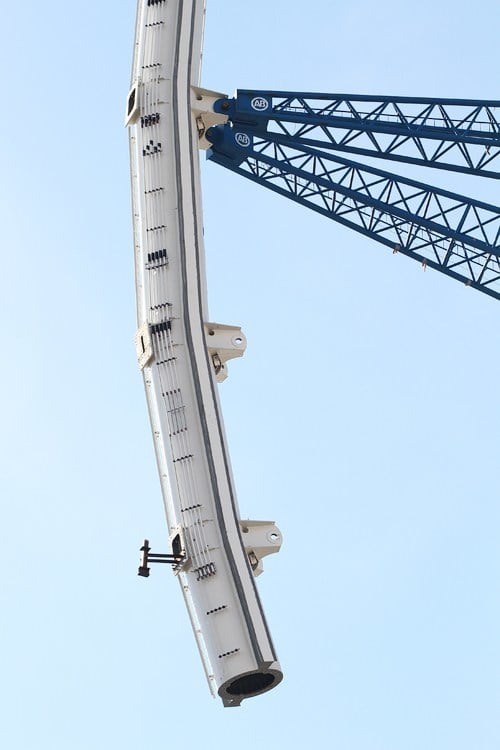 Once the rim is complete, temporary supports (called "radial struts") will be removed (they're the blue pieces on the wheel) and replaced by 112 cables.
Or, technically, "112 big-ass cables," in engineering speak.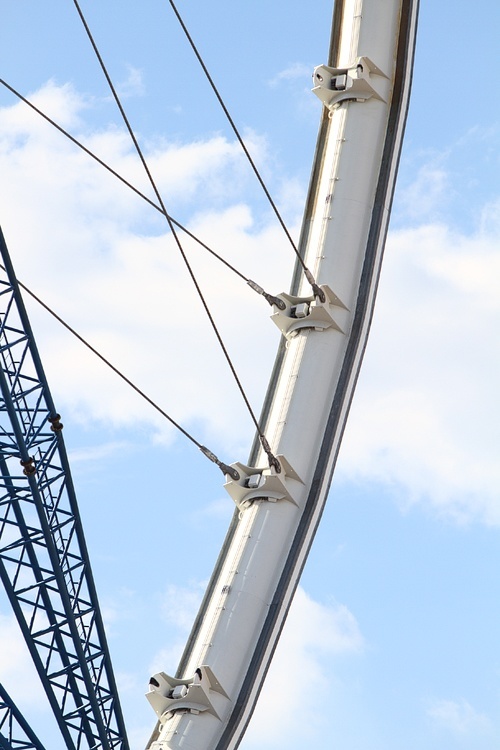 The next big development in the High Roller's assembly process will be the passenger cabins. There will be 28 cabins, each with a capacity of 40 people (or 60, if the passengers are Russian gymnasts).
The cabins will sit on the outside of the rim.
The arrival of the passenger pods will be a fairly big deal, so expect some PR hoopla when they're delivered.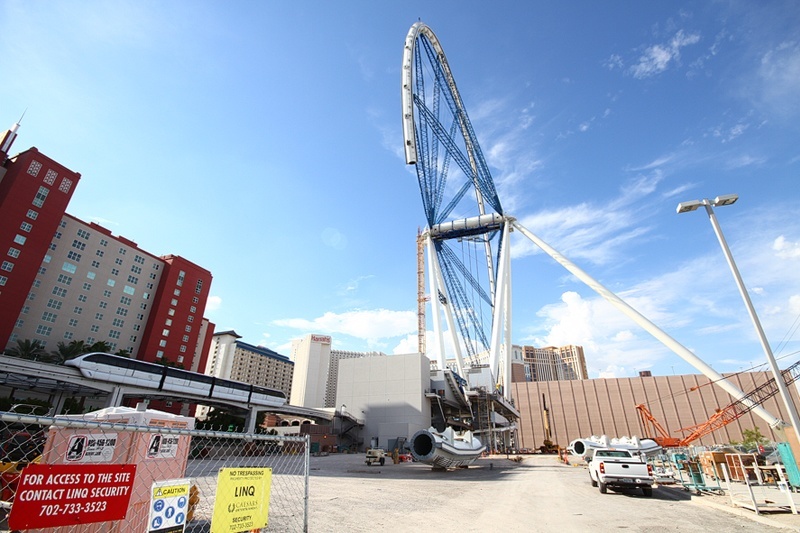 Safety inspections of the wheel will begin in early 2014, and the High Roller Ferris wheel is expected to open for riders by mid-2014.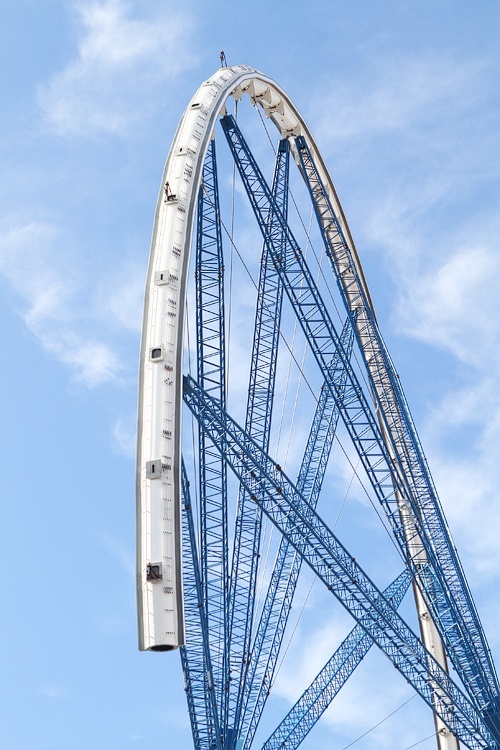 The High Roller will be the centerpiece of The Linq, a retail and entertainment complex between the Flamingo and The Quad. Everyone says The Linq is costing $550 million, but they're big dopes. It's closer to $500 million. Then again, what's a few tens of millions when you're building something with such a cool attraction attached to it?
Stay tuned for more updates as construction of the High Roller Las Vegas Ferris wheel continues. In fact, just keep hitting "refresh," and we'll probably have something new to report before you know it.