So, You Think You're in Las Vegas (Think Again)
Wrap your head around this one: Even when you think you're in Las Vegas, you're probably not.
The Strip, the iconic stretch of resorts people most often associate with Las Vegas, doesn't sit inside the Las Vegas city limits. It's actually in the less-romantic-sounding "unincorporated Clark County." Chances are if you're on The Strip, you're in a community called Paradise.
This is where AmIinLasVegas.com comes in. The site can automatically detect your current location, or you can type in an address, and within a few seconds, you'll know whether you're in Las Vegas or not. Give it a try.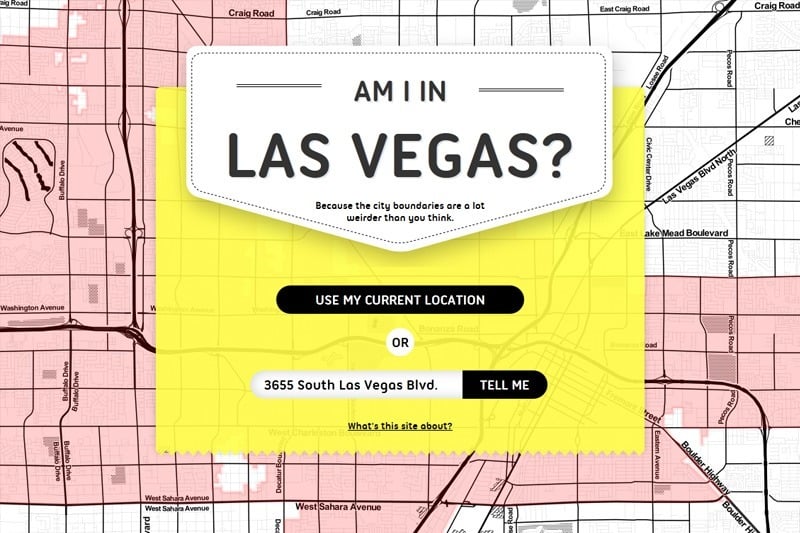 Paradise, it turns out, contains McCarran International Airport, the University of Nevada, Las Vegas and the bulk of The Strip.
Feel free to use this newfound knowledge to impress hotties at the bar. Just make sure you're in a bar where hotties are very, very easily impressed.