Rewired Radio City Pizzeria is Worth Another Taste
Radio City Pizza, on Fremont Street East in downtown Las Vegas, opened back in early 2013. We tried the pizza a couple of times, found it lacking, and never went back.
Recently, though, we've been hearing positive buzz about the restaurant, so we had to stop by for another taste. We're optimistic like that.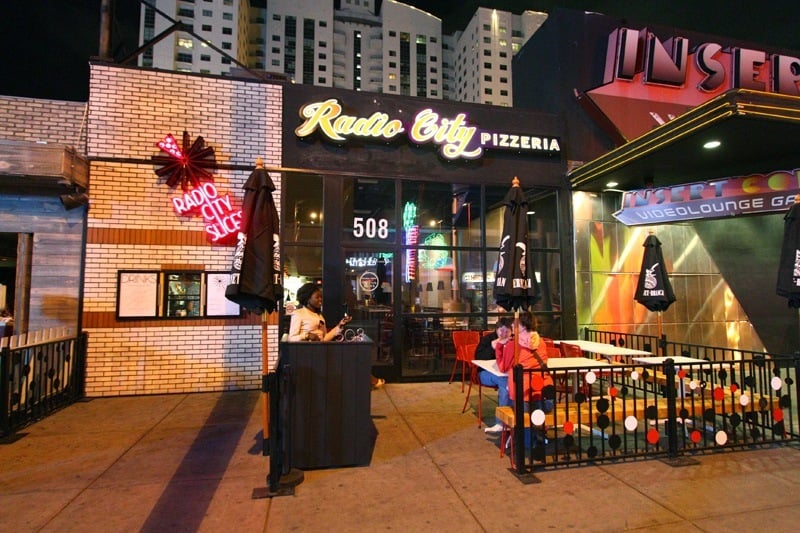 Radio City Pizza has transformed into Radio City Pizzeria in recent weeks, and everything we thought we knew about the place now feels like ancient history. Specifically, history we'd rather forget, like Nazi Germany or when Steven Tyler was a judge on "American Idol."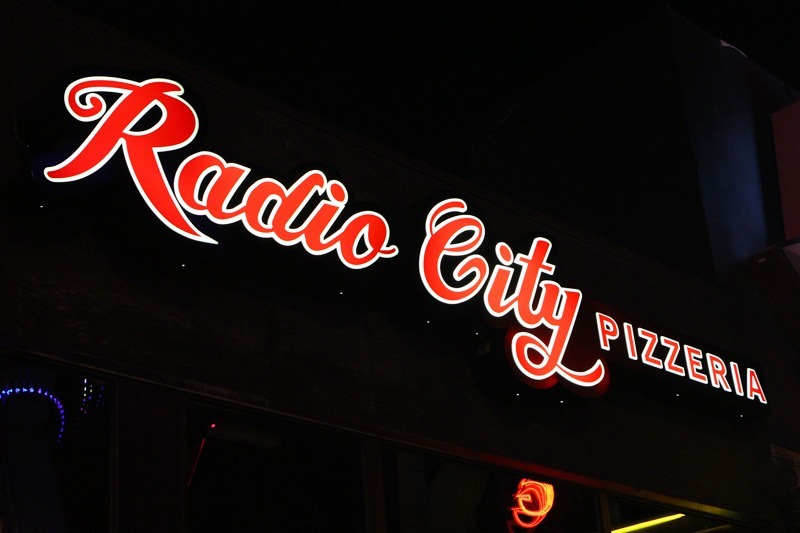 Apparently, the minds behind a humble but popular Las Vegas sandwich shop, The Goodwich, are now managing Radio City Pizzeria, and we're all the beneficiaries of the change.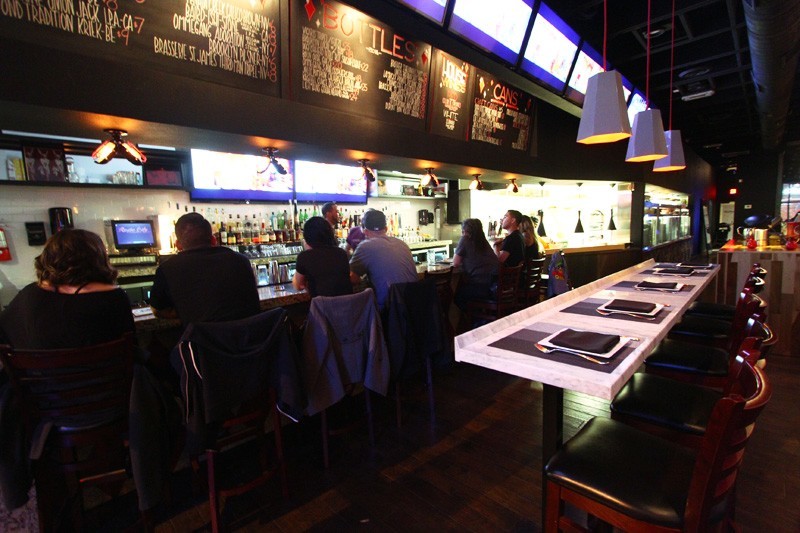 The change in management has also meant a new chef, Sean Collins. He previously worked his magic at Rose.Rabbit.Lie. inside Cosmopolitan, and the retooled menu at Radio City Pizzeria has more than a few similarities to the innovative, quirky fare at Rose.Rabbit.Lie.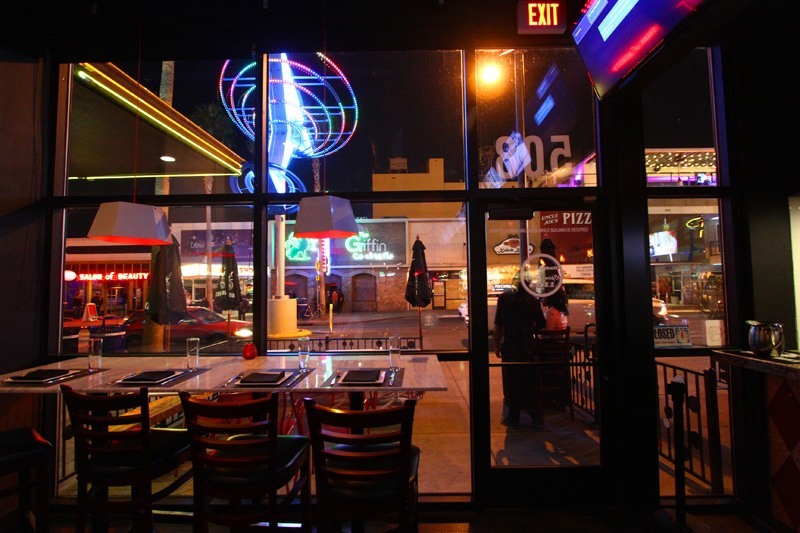 The menu makes up for its lack of girth with its depth. Or something.
A good portion of the menu is devoted to piattini, Italian for "small plates." The Brussels sprouts (often mistakenly called "brussel sprouts") are highly recommended, and could go toe-to-toe with the extraordinary Brussels sprouts served at Cleo inside SLS. Yes, this Las Vegas blog is fully admitting to liking two dishes featuring Brussels sprouts. In one lifetime.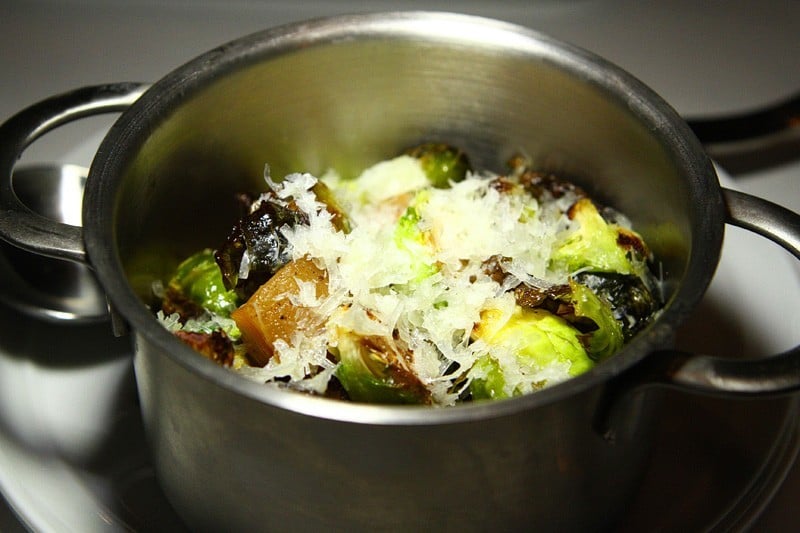 There is a distinct possibility we also ordered a dish called "Winter Squash." Because miracles never cease, that's why. Again, scrumptious, and unlike anything we've ever had in a pizza restaurant. Or a pizzeria, for that matter. Assuming those are different things. We are not an Italian. If we were, we'd have more sex. And graft. Moving on.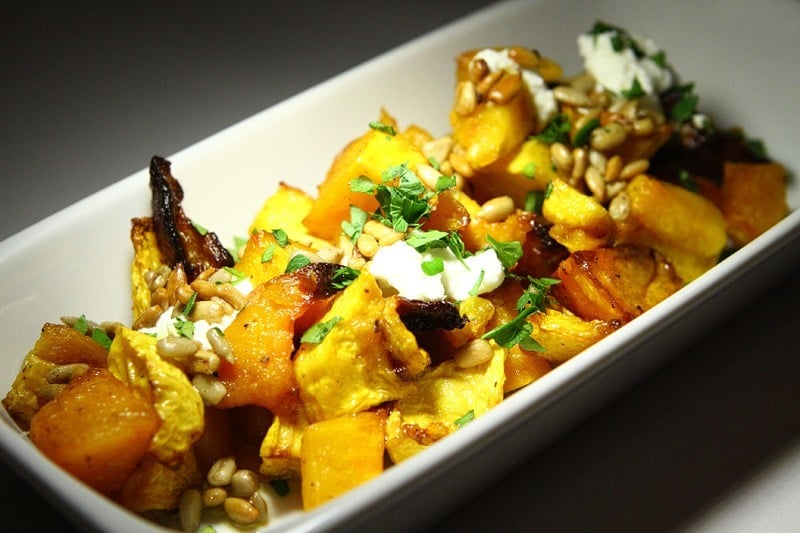 You'll also want to try the Crudo, or "old-style sashimi," with bergamot, extra virgin olive oil, roe and micro radish. See more small plates.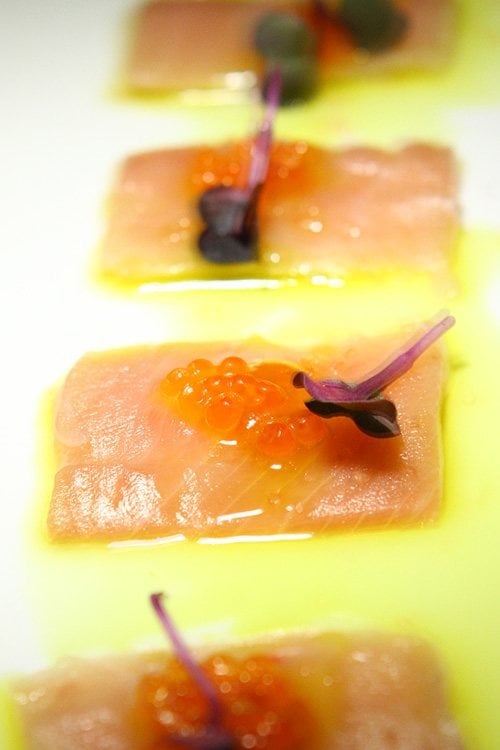 Clearly, this is not your average pizza joint. Still, the pizza has to hold its own, and we're happy to report the new Radio City Pizzeria leaves the restaurant's previous pizza in the dust.
The menu features "NYC Pies" and "House Pies."
On the NYC Pies side, guests have the option of red, white or green. Those also happen to be the colors on the Italian flag. They're also the colors of the flag for the Republic of Abkhazia, but that seems less relevant for some reason.
Once you choose the color of your pizza, you can add veggies, cheese and meat in various combinations. (For an extra buck, you can get a 14-inch gluten-free crust.)
The House Pies are 12-inchers, and are anything but your run-of-the-mill pizzas. There's the Chicken Oyster, Pork Pie, Winter Squash and Duck.
We opted for the Hearts & Flowers, mainly because we're a hopeless romantic. That, and we saw the pizza on another table and it looked adorable. Our pie had beef heart, rose water and basil pesto, wildflower honey and mozzarella. Yes, we ordered it, anyway, and it was tasty as all get-out.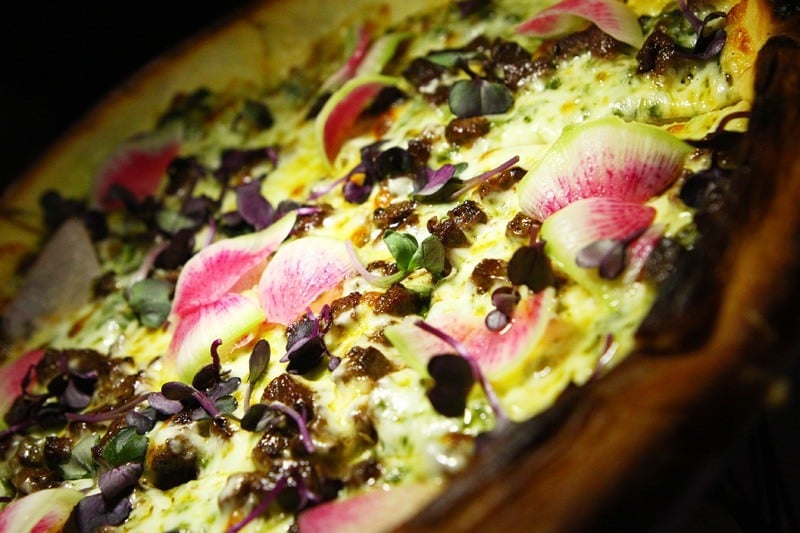 Our only gripe with anything at Radio City Pizzeria had to do with the amount of flour used during the pizza-making process. Excess flour on the outer edges of the crust gave it a powdery texture and less-than-ideal flavor. Easy to fix. Just use less.
While Radio City Pizzeria doesn't currently serve desserts, it's just a matter of time. The manager says the whole menu is a work in progress, so there are likely to be more additions soon.
If you crave something sweet, we'd suggest one of the spiked egg cream drinks. Egg cream drinks have a fascinating history, so we obviously won't be including that here because if it's one thing this Las Vegas blog refuses to be known for, it's fascinatingness.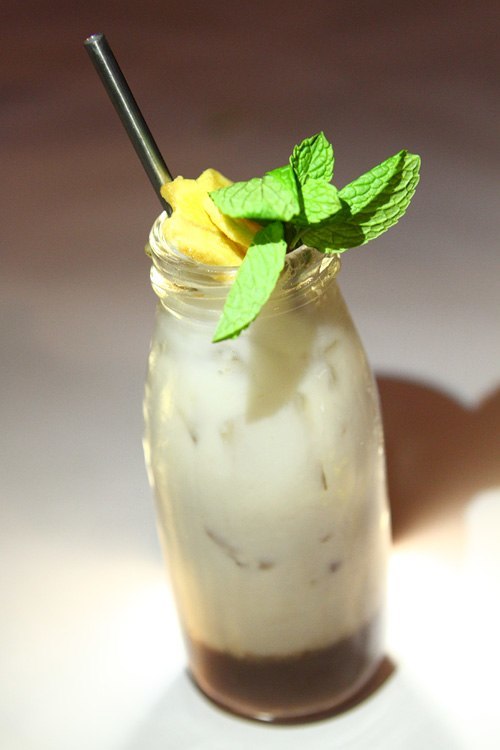 With the food handled, Radio City Pizzeria has taken some real care in putting together its beverage menu.
The draft beer selection seems diverse and plentiful. We would not know, however, since we've never had a beer. Here's the list. If you do know beer, you're likely to lose your "noble rot" over Radio City Pizzeria's selection of rare and aged beers. The full list.
The wine selection is surprisingly good for a pizza joint, even an elevated one.
There's a selection of cocktails, from "Classics" like the Gen/Gen Mule, NY Sour and Bronx, Improved. There are also Spritz Aperitivos. We would not know an aperitivo if we fell into one. Here are your options.
Anyway, here's another look at the place.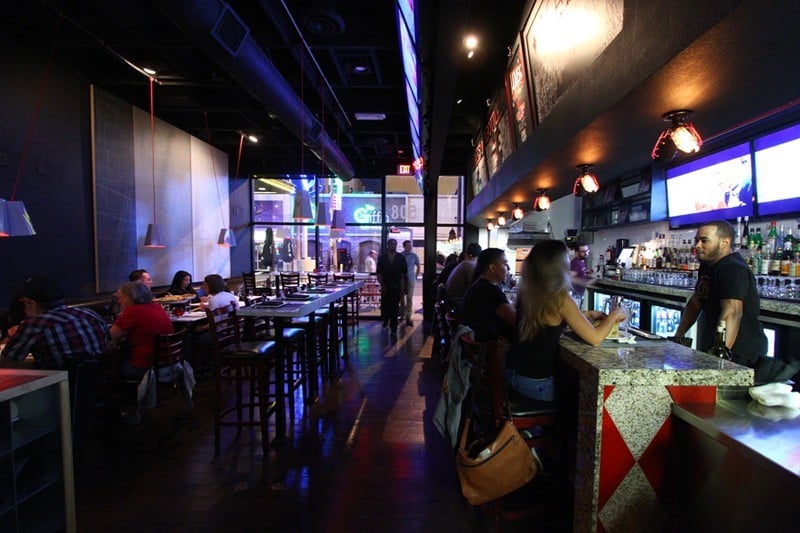 We're not wrapping up this blog post until we give a shout-out to the clever overhead lamps pictured below. When tables are separate, for two people, the lights hang individually. But when tables are pushed together to make a four-top, the lights are stuck together.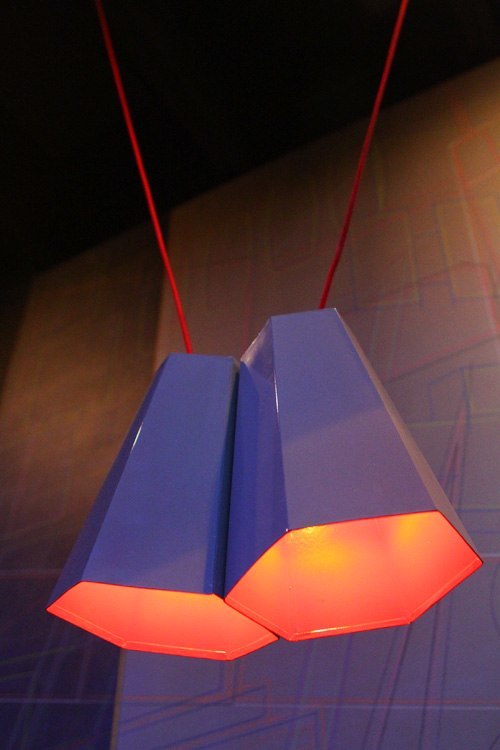 If you're not up for the full dining room experience, Radio City Pizzeria was also nice enough to install a walk-up window for slices. While the restaurant is open 11:00 a.m. to 11:00 p.m., the window for slices will be open late into the night.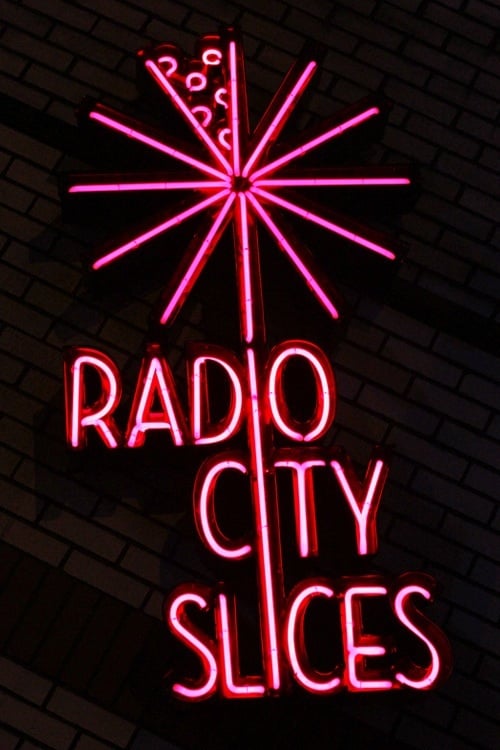 Overall, the revamped Radio City Pizzeria is a dramatic departure from the restaurant we previously came to know and ignore. It's a worthy addition to the likes of the aforementioned Carson Kitchen and Downtown Container Park's Perch, among others.
Thanks to our BBFFs (like "BFFs," but between blogs) at Vegas Chatter for tipping us off to the rebranded Radio City Pizzeria. We're glad we gave it another shot, and look forward to seeing what surprises the bar-restaurant have in store. Emphasis on bar, of course.