Stopping By for a Quickie at The Perch in the Downtown Container Park
The Perch, the new restaurant at Downtown Container Park, hasn't generated much hoopla since it opened, but that's probably more about the fact people don't really say "hoopla" anymore, as opposed to The Perch not being a fine addition to the downtown dining scene.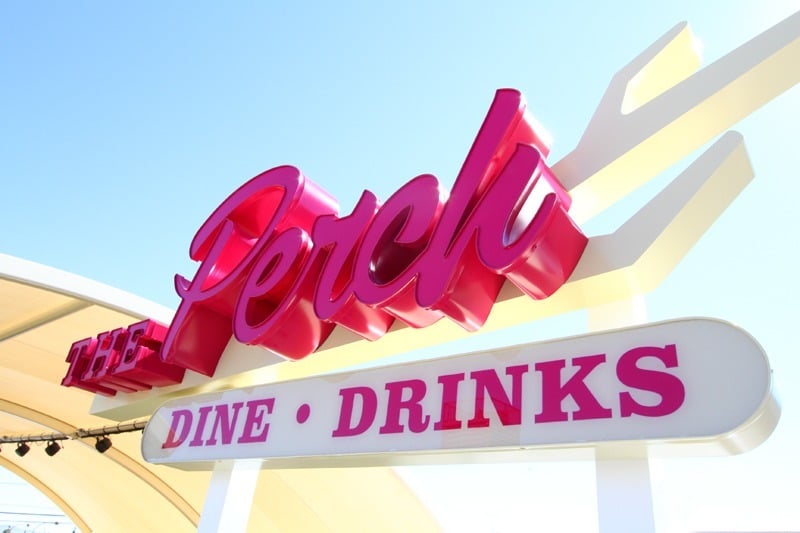 The Perch sits on the second floor of the quirky Downtown Container Park, overlooking the shopping center's live entertainment venue (called The Lawn), hence its name. Probably. It's not like we asked anyone. We are a blog, not an investigative journalist.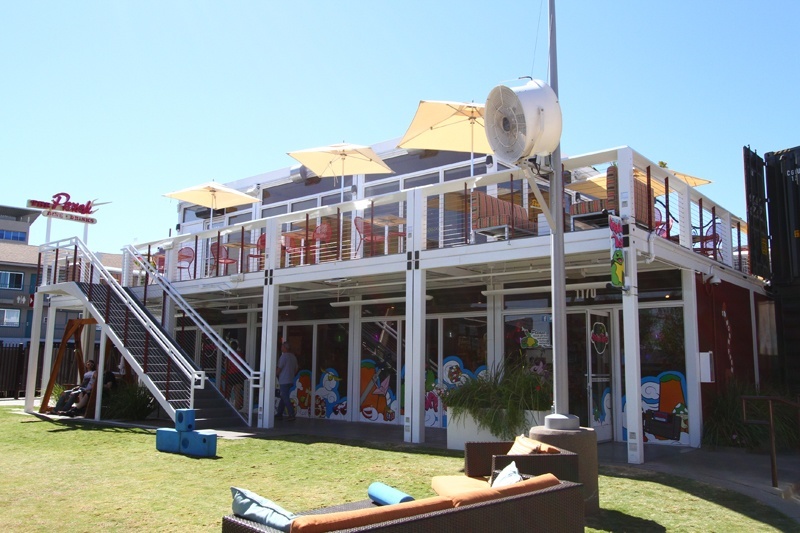 The Perch has indoor and outdoor dining, and the place has a lot of natural light and a comfy, casual vibe.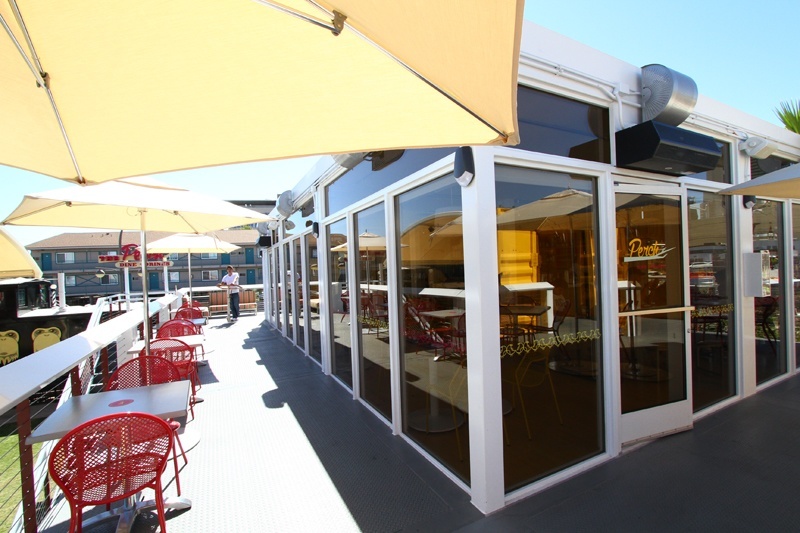 All told, the place seats about 20 outside and 40 inside. Not huge, but what do you expect from a restaurant roughly the size of two shipping containers?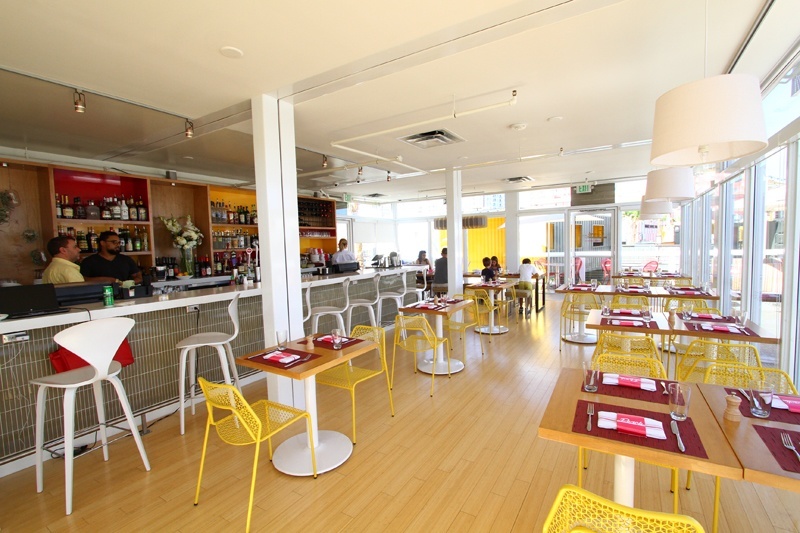 Speaking of the bar, let's dive into our nooner with a delicious panty-dropper cocktail, the Perch Martini.
It's $9, with hibiscus, Absolut and St. Germaine. We don't know this St. Germaine personally, but it's obvious he has serious bartending chops.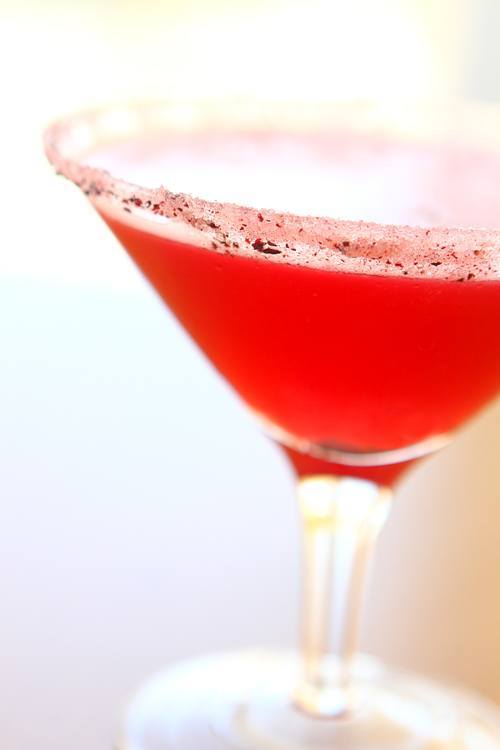 All the specialty cocktails run $7-9, and there's a healthy list of red and white wine, as well as some items listed as "Bubbles," like Soletico Proecco and Gruet St. Vincent, well-known brands of liquor we have never heard of before.
Our brief lunch (that's what we meant by "quickie," sorry to disappoint) started off with an olive tapenade, accompanied with rosemary crisps and baguette ($8).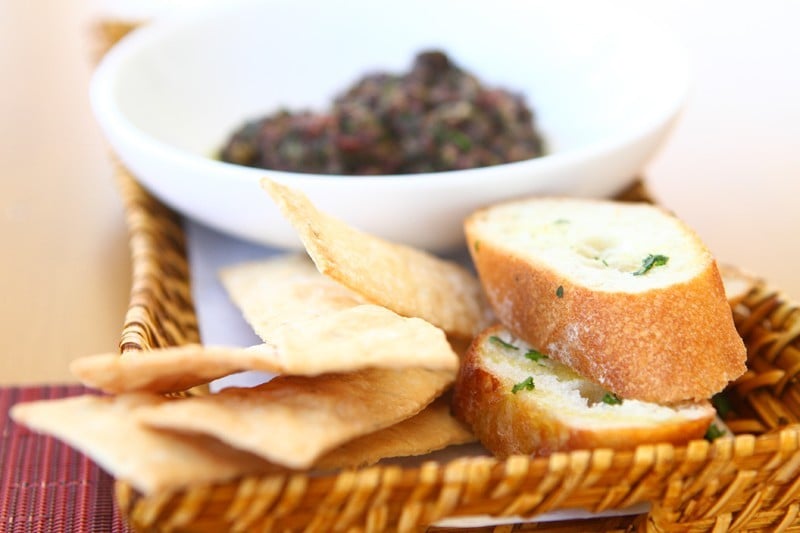 Other items in the "Sharing" section of the menu included garlic aioli french fries, seasonal pickles, potato nests, beef tartare, crab cakes, spicy pecans, shrimp, fried eggplant and friend calamari. So, basically, things this blog is clueless about, but which foodies will undoubtedly go out of their minds for.
The menu at The Perch also features flat breads (that's pizza to you and me) and salads with names like The Egg, Onassis, The Louie, The Terrace and Power Greens.
Then came "The Fillers," or entrees. We opted for the delicious Hanger Steak Sandwich with carmelized onions, frites and aioli ($14).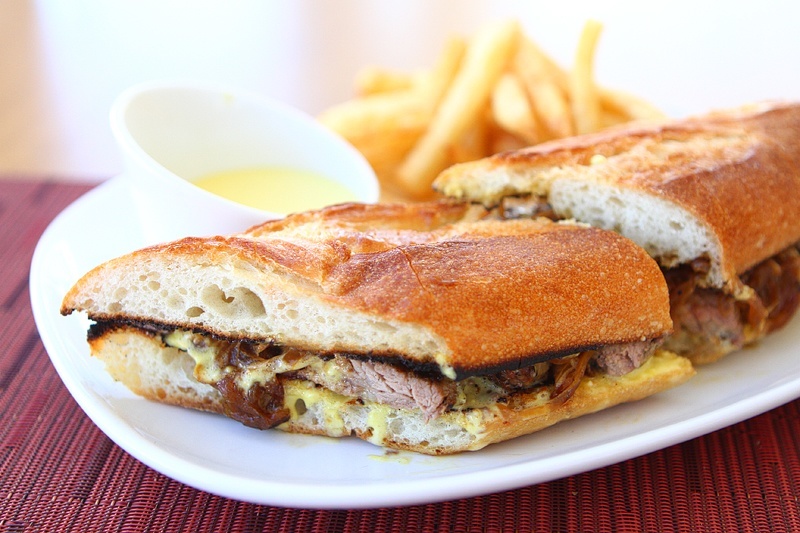 Additional entrees included beef carpaccio, chicken paillard, grilled salmon and seafood pasta.
Here's the complete menu at The Perch, because this blog gives until it hurts.
Because we were having a light lunch, we forewent (probably not a word) dessert, but those included a ricotta cup with poached pears in vanilla, pavlova (a meringue-based dessert named after Russian ballet dancer Anna Pavlova), profiteroles with chocolate sauce, chocolate hazelnut torte, creme brulee and tiramisu.
Note: We gained four pounds just typing those desserts.
Overall, our experience at The Perch made us want to visit again soon. The service was top-notch and the dishes were elevated. Literally and figuratively. Because it's a perch. Please keep up.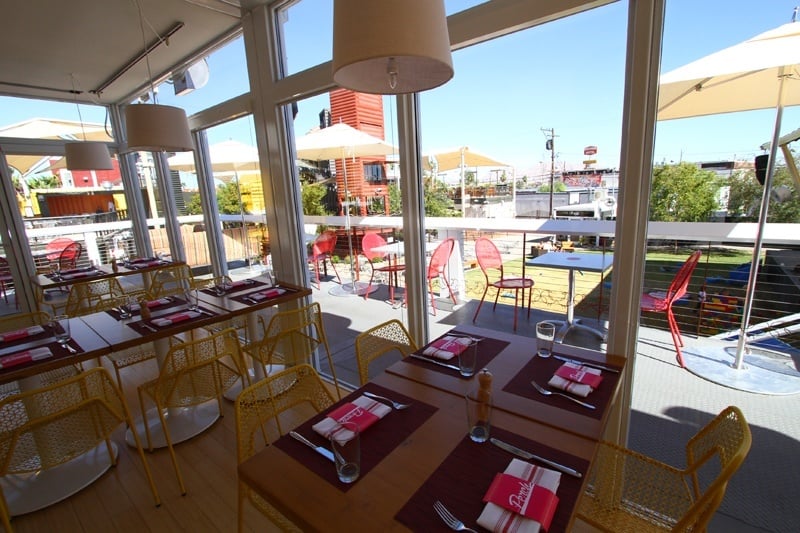 Because The Perch is tucked away at the Downtown Container Park, we hope people are able to find it. Once they do, we're sure they'll find it as appealing as we did, and will help spread the word.
The Perch has already accomplished something we didn't think was possible. It tore us away from the Mexican street corn at the Container Park's Pinches Tacos.
So, give The Perch a go if you're in the neighborhood. And while you're there, please inquire about what inspired the restaurant's name, because we just found out a perch is also a small, European freshwater bony fish. Yeah, we're thinking it was probably that other kind of perch.
The Perch at Downtown Container Park