Pop-Up Liberace Exhibit at The Cosmopolitan Las Vegas is Fabulous and Free
Anything worth doing is worth overdoing. That philosophy is about as Vegas as Vegas gets, and master showman Liberace not only believed it, he lived it.
The Liberace Museum closed in Las Vegas in 2010, but from now until Feb. 28, 2014, the Cosmopolitan is hosting a "pop-up exhibition" of some vintage Liberace bling.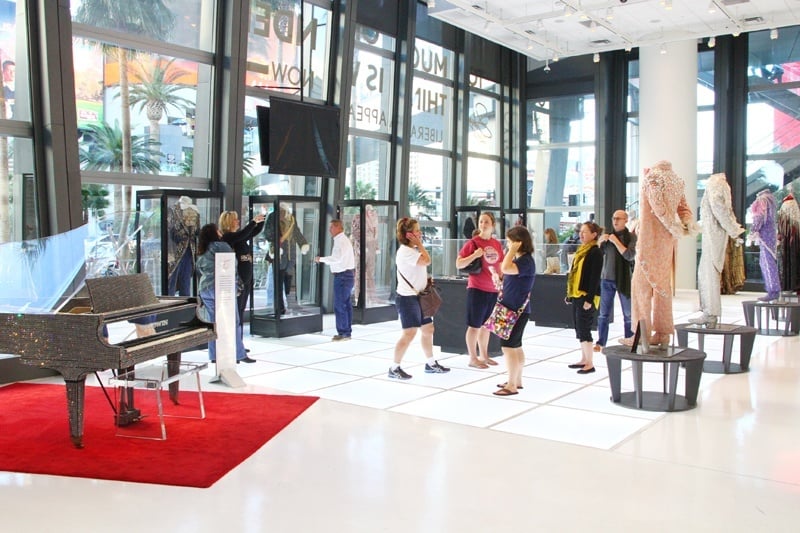 The exhibit is free, and boasts one of Liberace's cars, a rhinestone-festooned piano and eye-popping pieces from Liberace's storied wardrobe.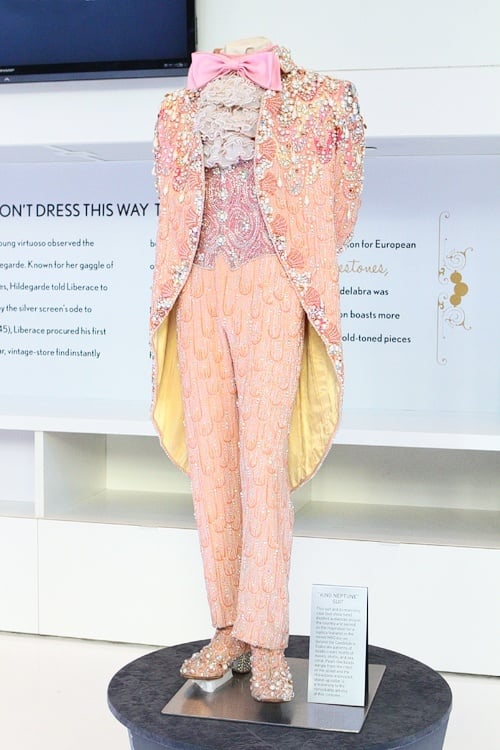 The exhibit also features Liberace's signature candelabras and video segments of his performances.
The name of the exhibit is "Too Much of a Good Thing Is Wonderful: Liberace and the Art of Costume," and is being touted as "Liberace's return to the Las Vegas Strip for the first time in 30 years." Liberace last performed on the Las Vegas Strip in 1986, at Caesars Palace, but it would have been weird to say "for the first time in 28 years," so the Cosmo apparently rounded up.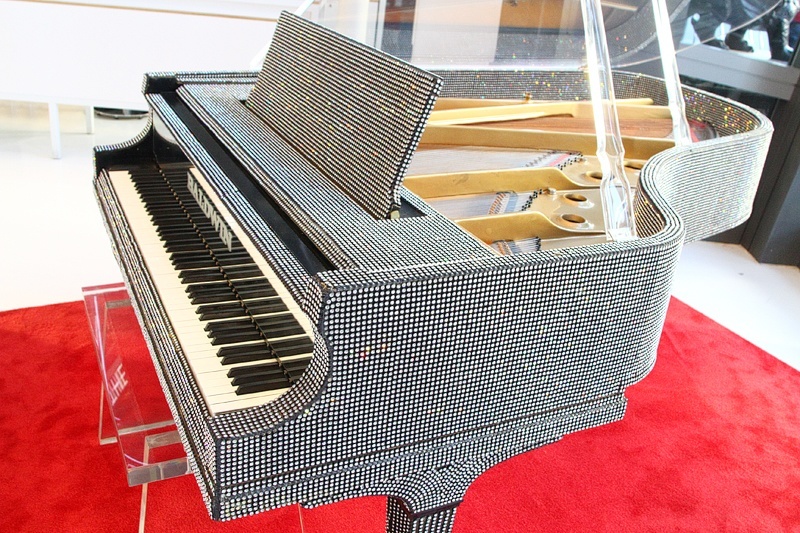 The costumes on display are works of art, a testament to craftsmanship and over-the-top flair. One outfit has a 16-foot train. Another features a double-headed eagle. Yet another was inspired by the Statue of Liberty, with hot pants so bold, we're pretty sure they revealed Liberace's religion. (He had a chapel built in his Palm Springs home, by the way.)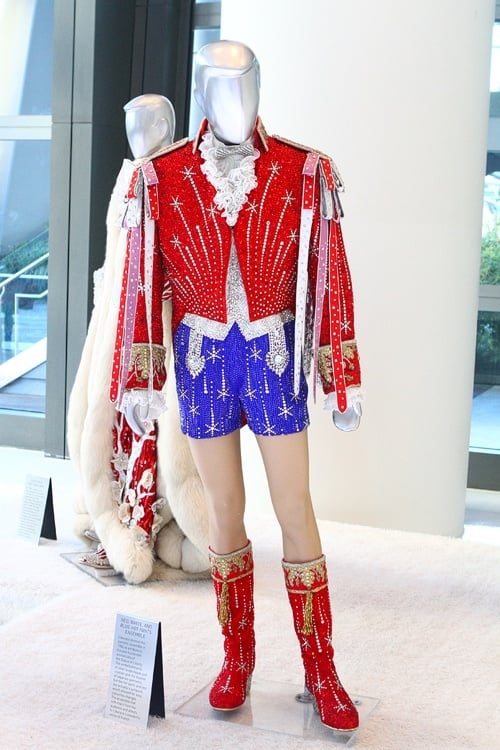 Given Liberace died in 1987, folks in their early 20s and younger may not know who Liberace is at all. The talented musician was a child prodigy and is said to have been able to play any tune by ear by age four. From the 1950s to the 1970s, Liberace was the highest-paid entertainer in the world.
Liberace will be forever linked to Las Vegas because of a string of residencies at hotels like the Flamingo, Caesars and the Las Vegas Hilton, among others. Read more.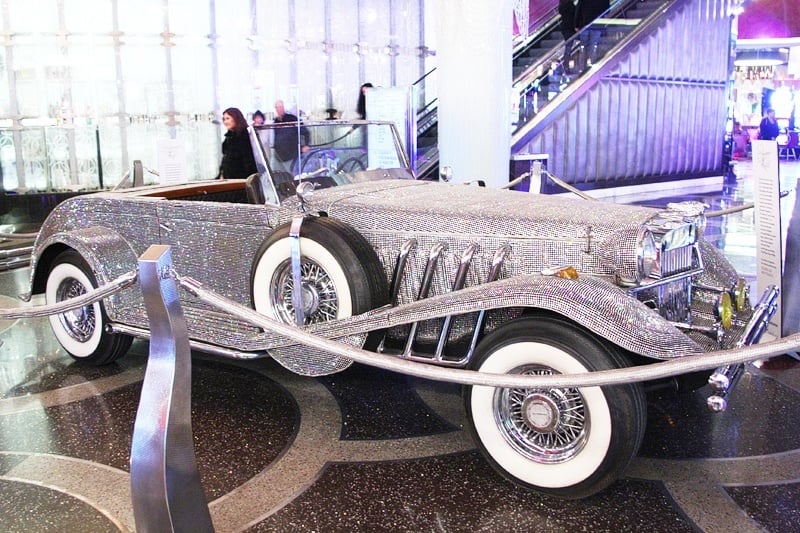 More Liberace trivia? No problem. His real name was Wladziu Valentino Liberace, but friends called him Lee.
Rumor has it there will be a Liberace Museum at Neonopolis, downtown, by the end of 2014, but that remains to be seen.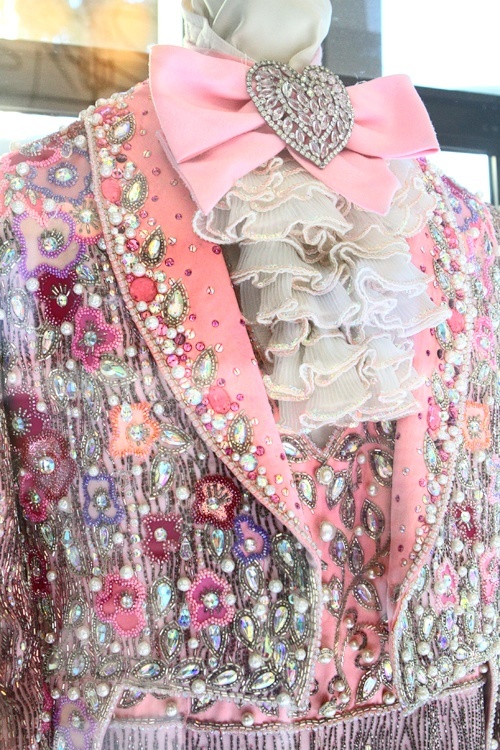 For a brush with this flamboyant and unique musical legend, visit the pop-up exhibit at the Cosmopolitan while you can. It's a great addition to your list of free things to do in Las Vegas.
The exhibit is open to the public 3:00 p.m. to 10:00 p.m., seven days a week.
Pop-Up Liberace Exhibit at Cosmopolitan