Plugs Pulled on Two Las Vegas Light Shows
Some highly-visible eye candy on the Las Vegas Strip is no more.
Without fanfare, the Vortex at Linq and Swarovski Starburst at Grand Bazaar Shops have been demolished.
Here's a look at the Vortex back when it still had its groove.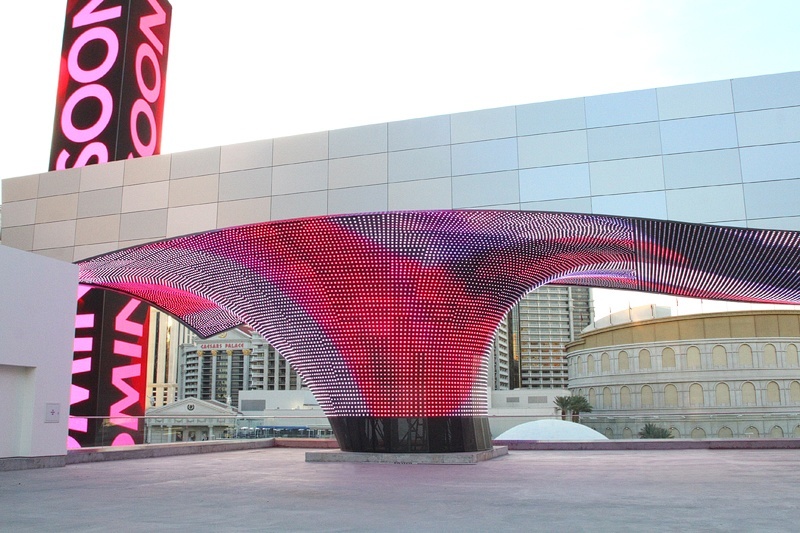 The Vortex deck at Linq has been a spectacularly underutilized space given its prime location and stunning view of the Las Vegas Strip.
In recent weeks, work has been done on the Vortex level of Linq, and the digital light display has been dismantled.

The Vortex deck will be the new home of an ESPN production studio. The new studio is set to open in 2020.
Over at Bally's, the Swarovski store at Grand Bazaar Shops is currently being demolished and the much-touted Swarovski Starburst light show is already gone.
Here's what it looked like before it was taken down.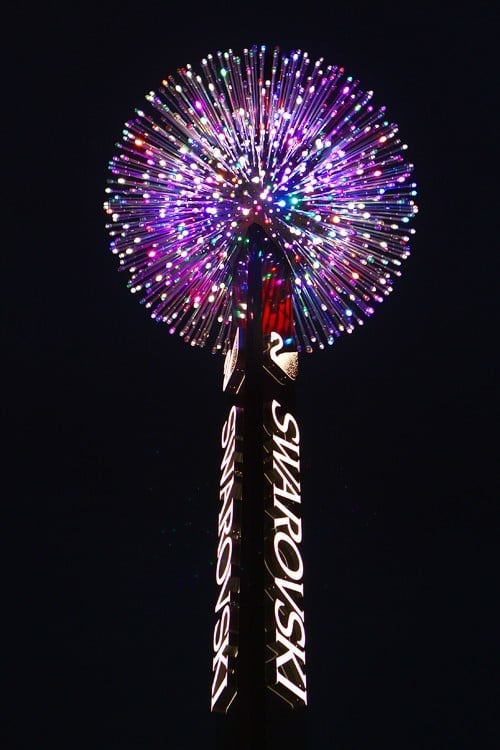 The Swarovski Starburst was 14 feet in diameter and made up of 911 custom-cut Swarovski crystal spheres.
Here's the Starburst light show prior to the demolition.
The Swarovski store at Grand Bazaar Shops closed more than a year ago, but only recently has been demolished.

The Swarovski shop had a tiny footprint (400 square feet), but the demolition crew has still managed to jam several pieces of equipment into the space.

At the site, we spotted tons of severed wires we can only assume controlled the lights in the Starburst.

While there's been no announcement about what's up next for this space, rest assured the Swarovski store wasn't demolished in the hope the space would be monetized. It's at Grand Bazaar Shops.
While the Vortex at Linq will be missed, we're pretty sure nobody's missing the Swarovski Starburst as it never lived up to the hype promised when it opened in 2015.
While these two attractions have gone dark, Las Vegas still has plenty of sparkle, and there's always more in the works.