Plaza Shares Plans for Oscar's Steakhouse Expansion
There's a lot brewing at downtown's Plaza, and we've got a peek at some of what's in store.
Plaza has shared it will build an expansion to its popular Oscar's Steakhouse, an elevated patio that will be the first outdoor steakhouse in downtown Las Vegas.
The new patio is scheduled to open by early October, 2022.
Here's a rendering illustrating the new concept.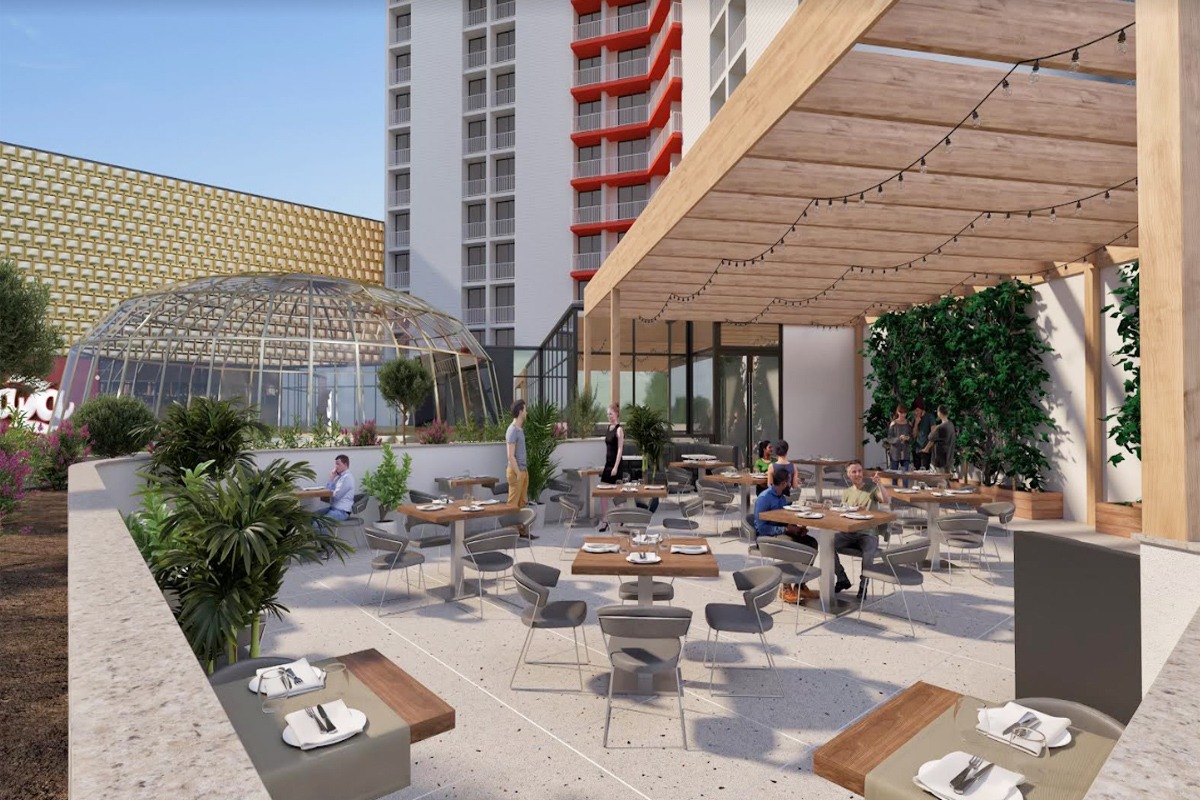 The new patio area will extend from the existing Oscar's restaurant, onto an adjoining rooftop, above what was a former beer garden (there are big plans for that space, too).
Few details are available at this point, but the raised dining area should provide some great views of Main Street, Fremont Street Experience and other casinos in the neighborhood, like Circa and Golden Gate.
Oscar's Steakhouse has been a big winner for Plaza, especially since the chef started churning out some destination bread. It's no joke.
The old-timey vibe of Oscar's is a throwback, much like the man who inspired the place, former Las Vegas Mayor Oscar Goodman.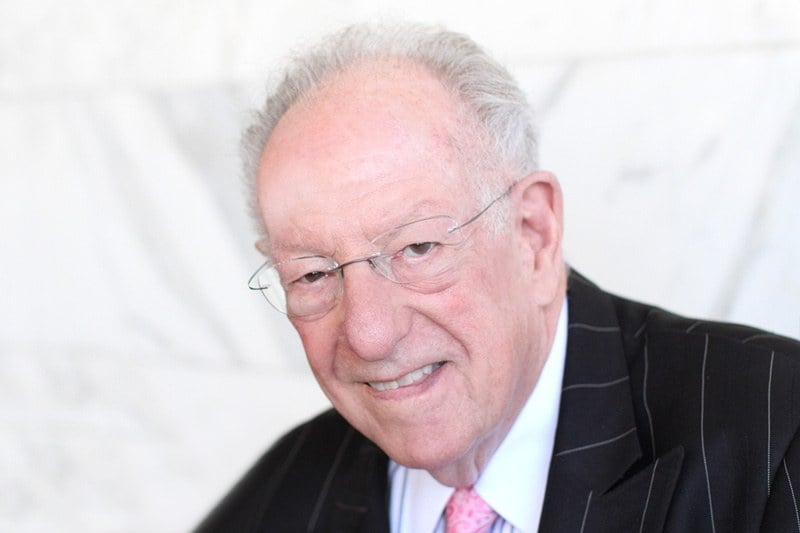 Oscar's celebrated its 10th anniversary in December 2021.
The Oscar's expansion is among several new projects planned for Plaza.
In the works is Sand Dollar Downtown, a live entertainment venue.
Plaza CEO Jonathan Jossel has also hinted at another bar in the works, Carousel Bar, which will be located in the hotel's stunner of a retro porte cochere. Details are light, but the outdoor bars along Fremont Street print money, so it's clear Jossel wants to get in on the action.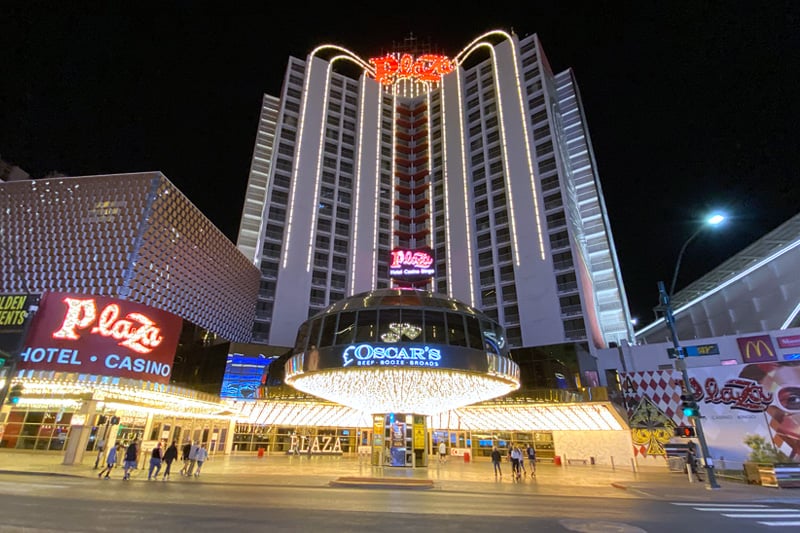 You know we'll share what we learn about these upcoming projects, and collectively they're a breath of fresh air for Plaza and downtown.
You can stay in the loop about all things Plaza by listening to the excellent On the Corner of Main Street podcast, second in excellence only to our own Vital Vegas podcast which we appear to now be doing semi-annually.
Circa raised the bar in the neighborhood, and it's great to see Plaza investing in upgrades, especially if it means more space a Oscar's and new libation options.
More to come!
Update (1/22/21): Here's a look at where the Oscar's patio expansion is happening.