Olympic Garden Strip Club to Reopen as Peppermint Hippo
Yes, Peppermint Hippo is a thing.
And you remember Olympic Garden, right? This strip club was a Las Vegas institution prior to its abrupt closure in 2016.
The official name was OG's Gentlemen's Club & Male Revue.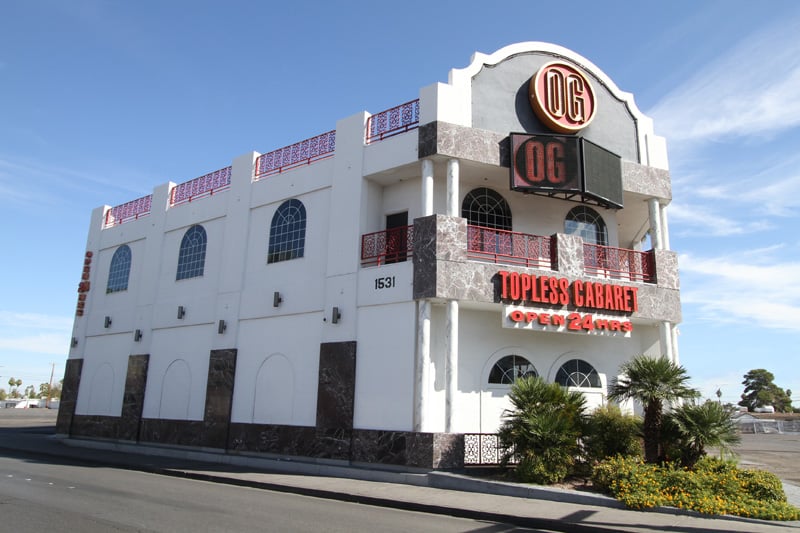 Olympic Garden was a strip club unicorn, as it catered to both men and women.
There was a gentlemen's club downstairs, and lots of ripped dude abs upstairs.
The history of Olympic Garden is strewn with drama, tax issues and a variety of legal battles.
Now, it seems, the venue will be home to a new offering, Peppermint Hippo, an obvious homage to Spearmint Rhino, another popular strip club chain.
"South Park" nerds will recall Peppermint Hippo was featued on that animated series.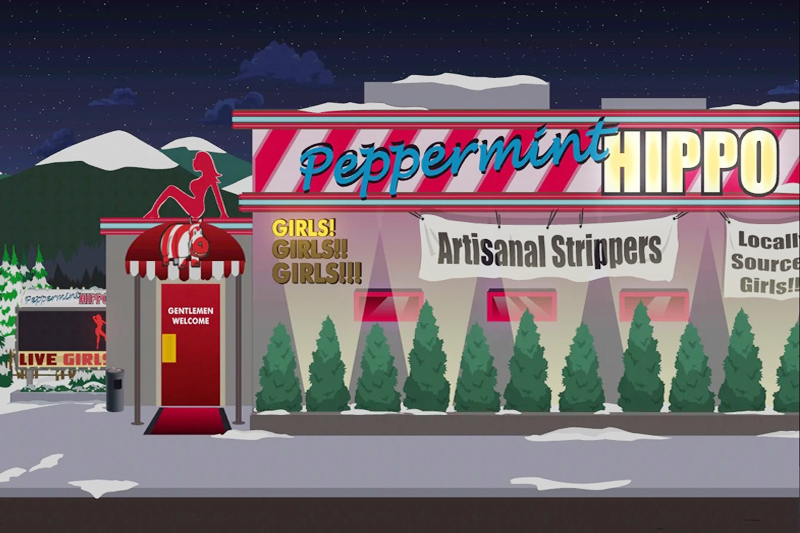 We don't know much about Peppermint Hippo, mostly because we are too lazy to do things like "research" or "exert effort of any kind."
The CEO of Peppermint Hippo is Alan Chang. His LinkedIn profile says the company "acquires and rebuilds adult nightclubs."
Chang's profile also says he was Director of Business Development for the aforementioned Spearmint Rhino from 2005 to 2015.
It also says, "Newest acquisition, Las Vegas," although the takeover of Olympic Garden hasn't been officially announced as far as we know.
The closest Peppermint Hippo to Las Vegas currently seems to be in Reno.
The new Peppermint Hippo will be located between The Strip and downtown, on Las Vegas Blvd. at Wyoming Blvd. It's not far from another Vegas landmark, Dino's Lounge.
The more Vegas strip clubs the better, we say, and look forward to checking the place out when it opens. Strictly for blog research purposes, obviously.
Update (9/30/21): The owner of Peppermint Hippo, Alan Chang, confirmed our story. Not only that, he passed along a video of what Peppermint Hippo will look like after Olympic Garden is overhauled.
In case your YouTubes are broken, here's a pic.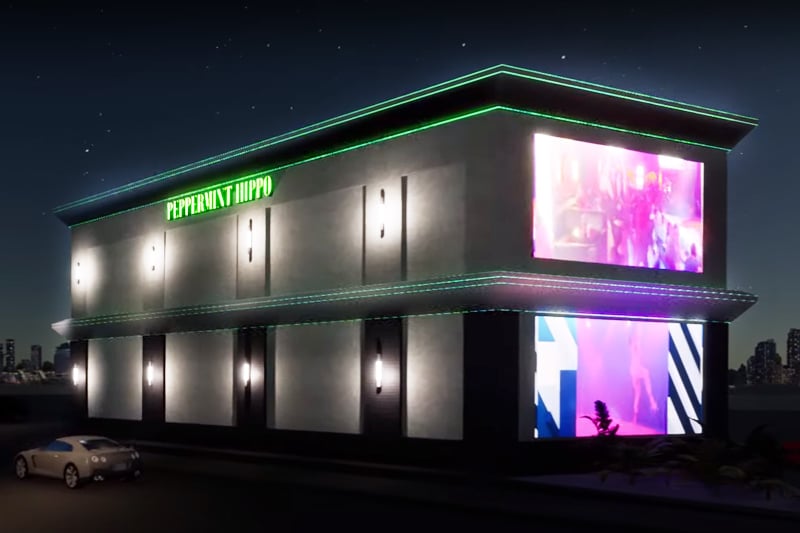 Here's another angle.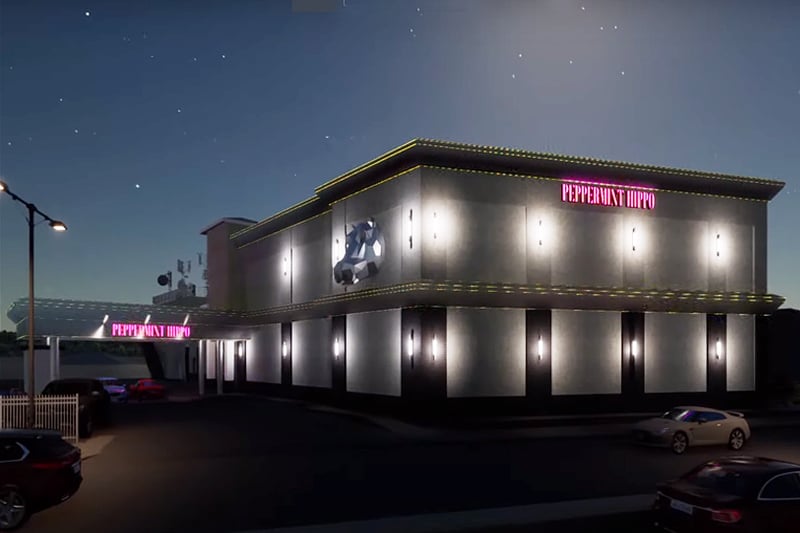 Alan Chang added, "I'm excited to be coming back to Vegas!" We're excited to see what he has in store.