New Bleutech Project Rendering Arouses Interest
If you've ever wondered whether the Bleutech Park project is a complete joke, you're not alone, and now it's been confirmed.
The self-deluded scam artists behind the whimsical and absolutely-not-happening project have released a rendering that may even suggest they're in on the joke. Emphasis on "may."
Here's a look at Bleutech's high-rise building.

In response to the rendering, the Internet did what it does best. Here's one of our favorite jabs. Another Tweet suggests the rooftop could use a fountain.
Bleutech followed up on this schlong-awaited reveal with a cross-section touting the fact the project's alleged building will feature "33-plus levels of casino." Bleutech clearly doesn't appear to have a firm grasp on anything, much less what a casino is.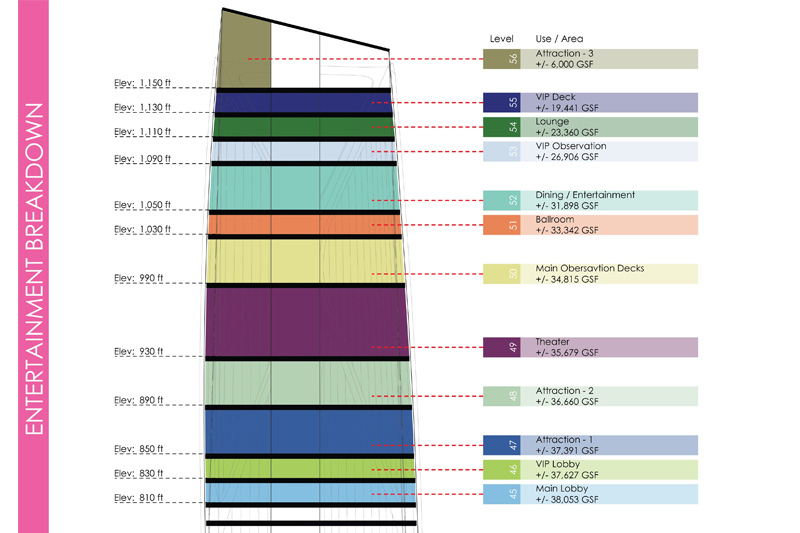 Despite the fact Bleutech appears to have zero financing for its make-believe, $7.5 billion project, the company has continued to churn out baffling Tweets for months.
This Tweet contained one of the most phallic objects, ever, and we know a thing or two about that as we are pretty much 14 years old and wrote this blog post: Eight Memorable Phallic Objects in Las Vegas.
To Bleutech's credit, the Tweet did contain the words "thrust" and "fluid," so it's possible the gag (ahem) is intentional, but given the history of the company's social media (humorless, in addition to being clueless), we think not.
Here, Bleutech, let us help. In the words of our generation, "Schwing."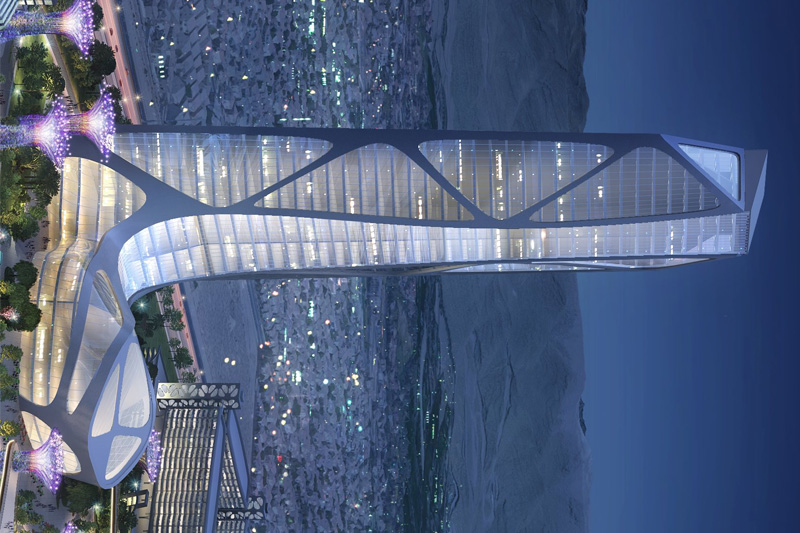 We happily called out Bleutech for being a scam back when it was announced in August 2019. The company's news release broke all known records for bullshit, which is saying something in Las Vegas.
The announcement was quickly followed by confirmation one of the developers, Janet LeGrand, has a history of "scheming to defraud."
Shortly after that, the communications consultant for Bleutech sued the company for stiffing him. Pun intended.
Honestly, Bleutech's Tweets are hysterical, and a master class in meaningless jargon, random emojis and masturbatory hashtags. But those renderings!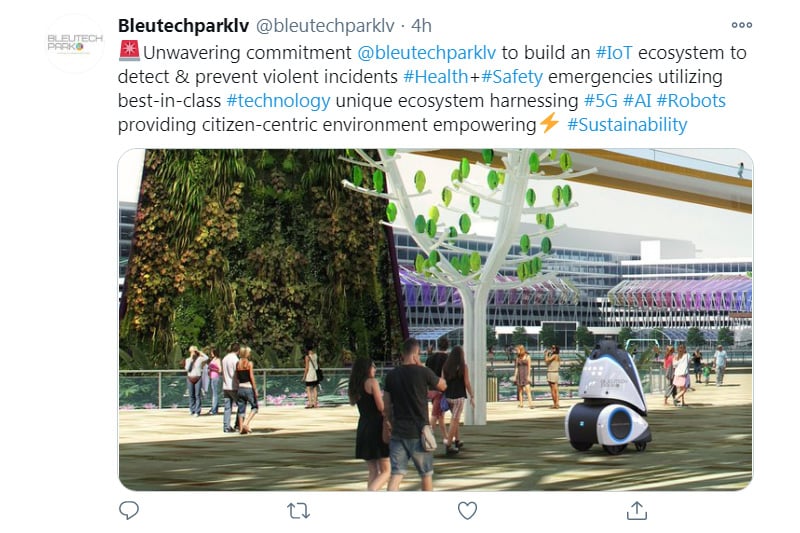 Although amusing, the company's social media posts are also sad, as it's entirely possible they actually believe their project is happening. Ever.
They've even managed to dupe some big name partners who appear to have no clue what they've gotten into. Same goes for media outlets who apparently aren't fans of "asking questions" or "having half a brain." Sigh.
In Bleutech's fantasy world, anything's possible, so we await future revelations, throbbing with anticipation.