Las Vegas Quickies: The New, The Shiny, A Metric Ass-Ton of Sin City Skinny
There's so much going on in Las Vegas, it's hard to keep up. Thankfully, your fifth favorite Las Vegas blog has all the news you need to impress friends, annoy coworkers, influence parole officers and maybe even win a bar bet or two. Here's the latest from Sin City.


Claim Jumper restaurant has opened at Golden Nugget. The new restaurant, long-delayed as a union contract was being hammered out, sits in the former location of the Carson Street Cafe. Right next door is another new offering, the Cadillac Mexican Cantina & Tequila Bar.



The Grand Bazaar Shops, an eye-traumatizing new shopping development at Bally's Las Vegas, has launched a revamped Web site with new renderings and additional tenants. Learn more at Vegas Chatter.



The Cromwell, formerly Bill's Gamblin' Hall, has officially opened. Also open is the hotel's new rooftop nightclub, Drai's. Creating ample buzz are a video of the new nightclub (see below), as well as a list of what the club offers big spenders, including a variety of packages that include fireworks (with prices up to $100,000).

Here's the video that makes us want to go there, despite our not being a nightclub person.


The underrated Le Provencal restaurant closed at Paris Las Vegas on May 16. The restaurant will be replaced by a new Martorano's, from Steve Martorano, who also operates a restaurant at Rio Las Vegas. Visit Eater Vegas for all the details. We hope the restaurant's singing servers find a new home.



After nearly a decade, Pure nightclub will close May 26, 2014 for a renovation and expansion. The club will open with a new name in 2-15. See more at the Las Vegas Review Journal.



The popular but unprofitable Cosmopolitan hotel has been sold to the Blackstone Group, a private equity investment firm, for $1.73 billion. The Cosmo cost $3.9 billion to build. Ouch, is right.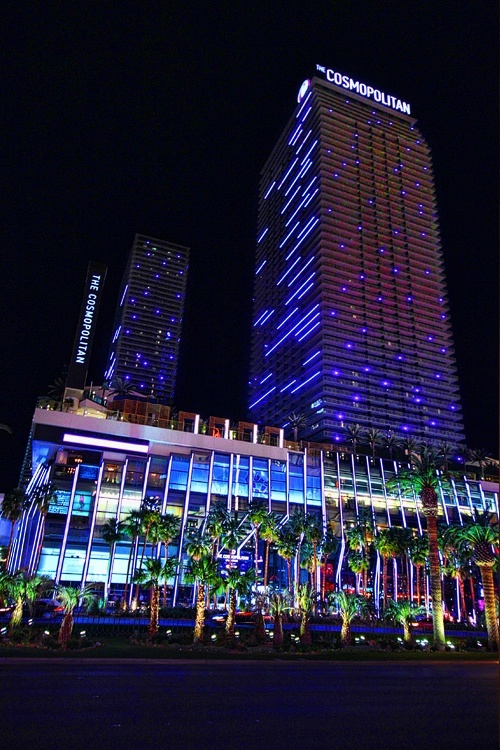 On May 31, 2014, Quad headliner Frank Marino celebrates his 25,000th performance on the Las Vegas Strip. No, that's not a typo. The popular female impersonator is believed to have made more than 415,000 costume changes during his unprecedented run.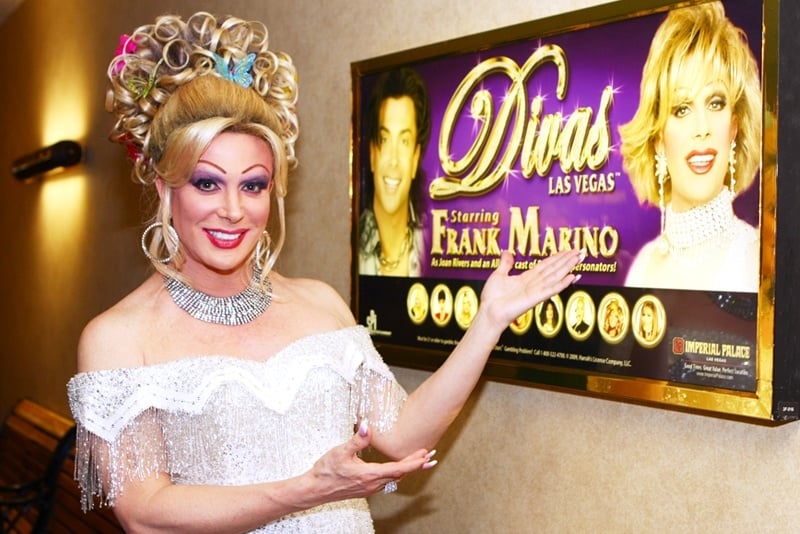 The Venetian has announced a series of all-female stand-up comedy shows, "Lipschtick." Performers include Joy Behar, Iliza Shlesinger, Lisa Lampanelli, Caroline Rhea, Wendy Williams, Wendy Liebman and Rita Rudner. See more at the official site.



Miracle Mile Shops at Planet Hollywood has announced it will convert a 60,000 square-foot area on the center's south end into a dining and entertainment destination. Several new stores are set to open soon throughout the center. Construction will begin in 2015. More here.



Celebrity chef Gordon Ramsay says he'll be opening a new fish and chips restuarant at The Linq shopping mall. Few specifics are known, but Ramsay says the shop will open by the end of 2014. This will be Ramsay's fourth restaurant in Las Vegas. The others are Gordon Ramsay Steak at Paris, Gordon Ramsay Pub & Grill at Caesars and BurGR at Planet Hollywood.



Rock in Rio, the self-proclaimed "world's biggest music festival," is partnering with MGM Resorts and Cirque du Soleil to bring the festival's U.S. debut to the north end of the Las Vegas Strip in May 2015. The festival will happen in a permanent, open-air concert venue across from the new SLS Las Vegas. The new venue will accommodate 80,000, at least 14 of which will not be under the influence of Ecstacy. The new venue will have five stages, thrill rides, a zip line and other diversions. PR hyperbole here, official site right here.



Tilted Kilt restaurant has opened at The Linq shopping mall, between The Quad and Flamingo Las Vegas. The popular pub-themed chain is known for its "Kilt Girls," and possibly other things, but honestly, the "Kilt Girls.

We hope we've wet your whistle for your next Vegas visit. Or possibly whet your appetite. We'll also accept piqued your interest. Whatever, just get here, already.