July 4 Fireworks to Celebrate Return of Vegas to 100 Percent
When Las Vegas hosts a massive fireworks display on July 4, 2021 at 11:00 p.m., the occasion will not only mark Independence Day, but also a celebration of the return of Las Vegas following a year of unprecedented challenges.
Las Vegas returned to 100 percent capacity on June 1, 2021, including the option of fully-vaccinated folks to go maskless. (At this point, pretty much everyone's maskless.)
The lifting of pandemic restrictions has resulted in a huge influx of visitors, despite ongoing travel restrictions from places like Canada, Europe and Asia.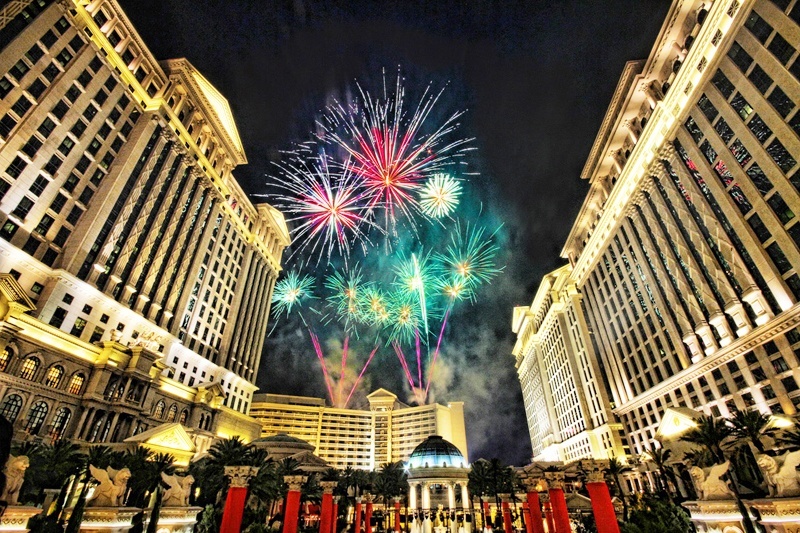 The July 4 fireworks display symbolizes a Las Vegas reboot, and Fireworks by Grucci will do most of the heavy lifting with pyrotechnics launched from several rooftops on The Strip.
Fireworks will be launched from Aria, Caesars Palace, Planet Hollywood, Resorts World (it opens June 24), The Strat, TI and Venetian.
In addition to the official LVCVA (Las Vegas Convention and Visitors Authority) fireworks, several other casinos will host displays of their own.
Downtown's Plaza casino will have three nights of fireworks, and locals spots like Red Rock, Green Valley Ranch and Lake Las Vegas will also have fireworks.
Here's some sweet drone video we took at Plaza.
And, yes, we even got some exclusive drone footage at Red Rock Resort. Do you know this blog at all?
It's anticipated Las Vegas will be filled to overflowing (as it has been most weekends recently), so plan ahead if you want to check out the July 4 fireworks.
We got lots of questions about the best places to view fireworks in Las Vegas and opinions vary widely.
The thing to remember is being close to fireworks isn't always the best way to watch them.
Circa's rooftop lounge, Legacy Club, springs to mind as a new way to view the fireworks. The lounge has a great view of Plaza's display and looks directly at The Strip from a vantage point that didn't exist prior to the casino opening in Oct. 2020.
High vantage point stand-bys include the Stratosphere tower, Foundation Room at Mandalay Bay and VooDoo rooftop nightclub at Rio.
Worth noting: While the view from Rio is sweeping, it's underwhelming due to the distance from The Strip.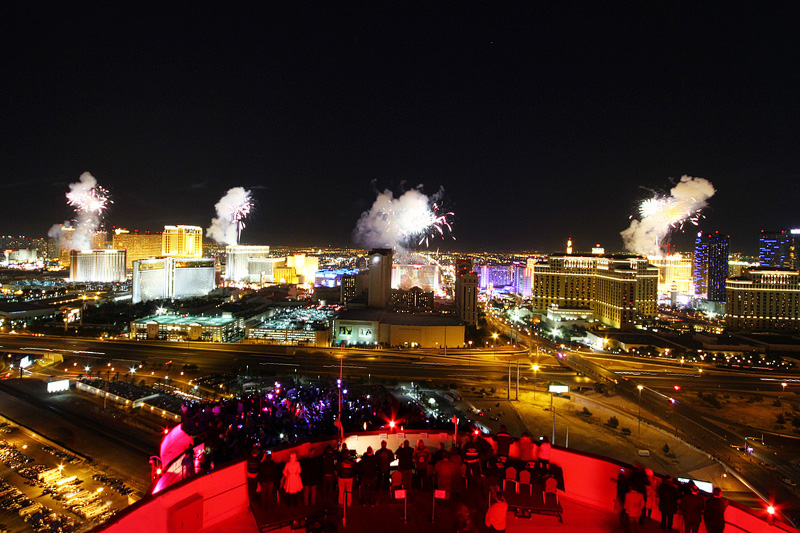 Palms is out this year, as the resort remains closed following its sale to the San Manuel tribe. It should be an option again by July 4, 2022.
We're a big fan of catching fireworks from in front of Caesars Palace. Better yet, get invited to their private parties for players, as the view from the pool area is spectacular (see photo above).
Any rooftop or patio bar along The Strip should provide some great views, and may offer celebratory-themed packages. Prices tend to be inflated, but remember, you're not just paying for food and drinks, it's the experience.
A great trick locals swear by is to view fireworks from casino parking garages, or one of the parking structures at the airport.
Security is wise to this practice, but they most frequently patrol garage rooftops, when views are great from pretty much any upper level floor. At hotel self-park garages, security is most accommodating if you flash your room key.
Parking garages may not have the same flair as other locations, but they're preferable to sitting in traffic jams when the fireworks have concluded.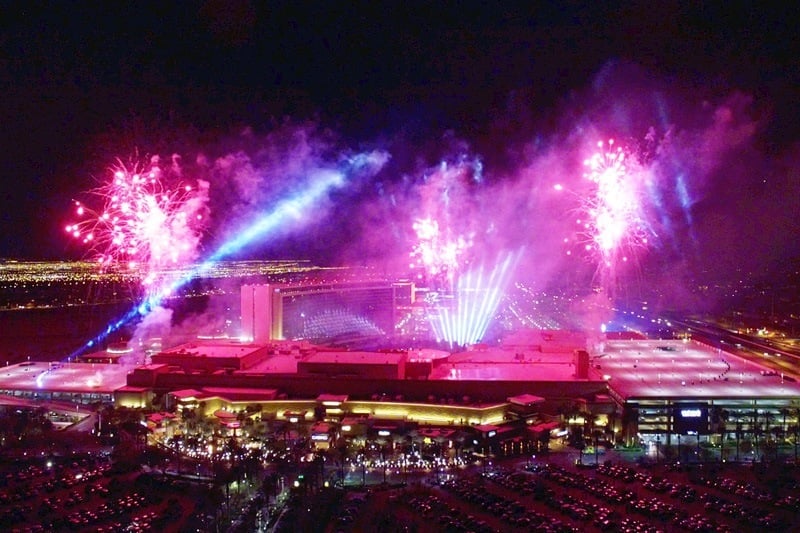 Besides, if you're in a casino parking garage, that means you're near a casino. What fun are fireworks without a post-show cocktail? Or dozen.
Wherever you decide to view the July 4 fireworks, plan ahead and arrive early. It's a cliche that holds up and can save lots of time and frustration.
Las Vegas is ready to party, and nothing says "party" like fireworks. And rum. But mostly fireworks.