Hooters Casino Hotel Sold to Company Nobody's Ever Heard Of, Trinity Hotel Investors
Yet another Las Vegas hotel-casino is changing hands.
Riviera was recently sold to the Las Vegas Convention and Visitors Authority, and closed May 4, 2015. Tropicana is going to Penn National Gaming by the end of 2015.
Now, the entirely unremarkable Hooters Casino Hotel has been purchased by a company called Trinity Hotel Investors for $53.8 million.
The sale happened under the radar on May 1, 2015, a mere day after employees were informed of the purchase. Way to keep it classy, owner persons.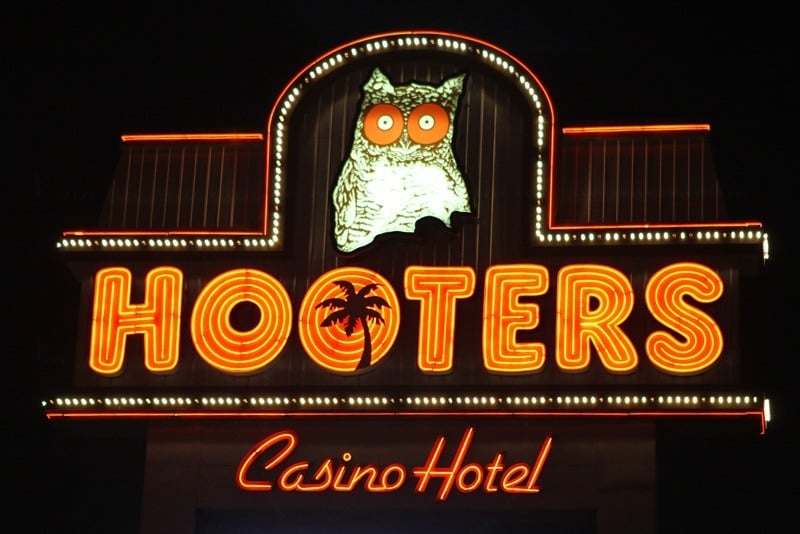 We first saw word of the sale on the excellent Stiffs and Georges blog, and it was later confirmed by the Las Vegas Sun.
Compared to other recent sales, Hooters was had for a song. Riviera sold for $182.5 million. The Trop cost $360 million. Hooters was so inexpensive at $53.8 million, it's believed Vegas mogul Steve Wynn has roughly that amount of cash in his pocket right this very minute.
The new owners of Hooters are expected to rebrand it. Rumors are Holiday Inn will take over operation of the resort, but not under that name.
Hooters Casino Hotel, previously the San Remo, has been a financial cluster for some time now. In fact, several times, it's nearly gone bust. Because you know damn well we weren't going to do an entire story about Hooters without a "bust" joke.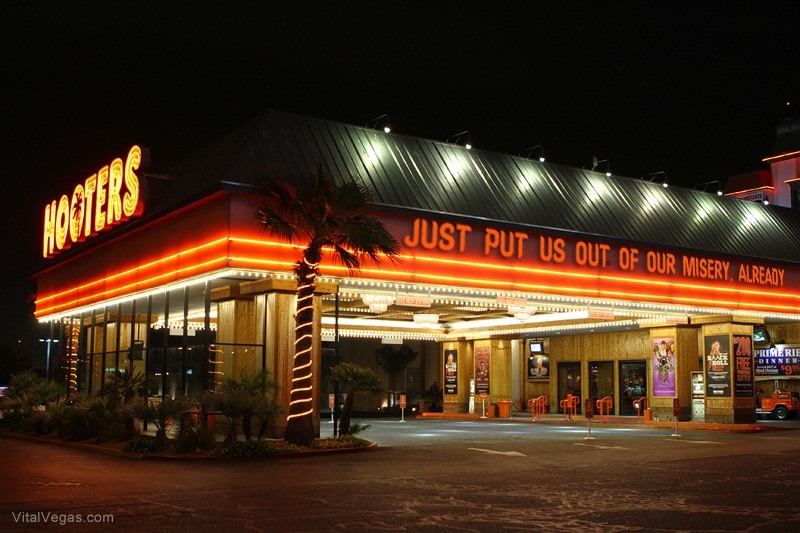 New ownership is a glimmer of hope for the only casino in Las Vegas known to have given this blog alcohol poisoning with its policy of swapping out a call liquor for some blasphemous, generic crap without informing us it was doing so. Asshats.
While for years we've been hoping Hooters would burn to the ground after a lightning strike, we're cautiously optimistic a new owner could make something of the joint.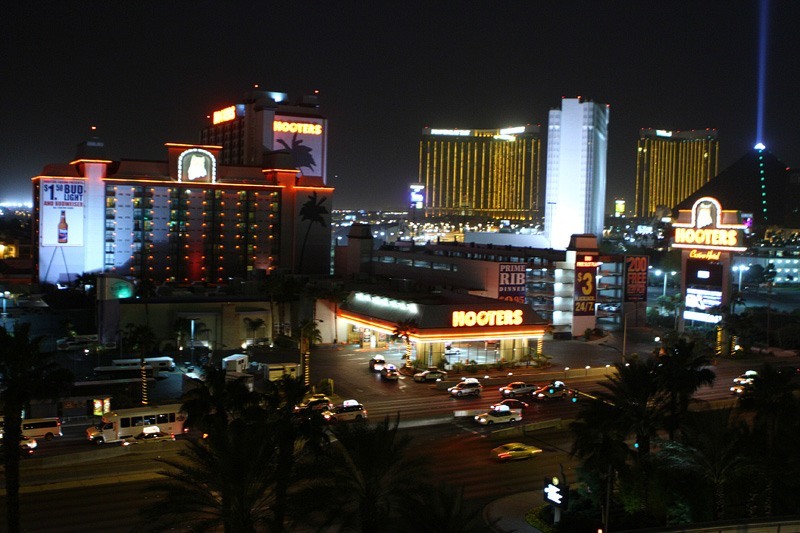 The stated "singular purpose" of Trinity Hotel Investors is "investing in and enhancing the value of hotel real estate." They also tout their acumen at "identifying investment opportunities with strong risk-return profiles."
So, yeah, we're not holding our breath about the whole "making something of the joint."