Caesars Entertainment Tests the Waters With The Spread Sportsbook and Beer Hall and Garden
Caesars Entertainment has sent out a survey to its customers, testing two new concepts for its Las Vegas casinos and beyond.
Caesars is all about analysis and numbers, so doing market research is a big part of its strategy for rolling out new offerings.
It's latest survey sends customers down one of two survey paths, one asking for feedback about a sportsbook concept and another for a dining concept.

First up, The Spread Sportsbook. Here's how the potential offering is described:
"The Spread Sportsbook–a network of physical sportsbooks located in casinos, primarily on the Las Vegas Strip, as well as in other locations in Nevada such as Lake Tahoe, Reno, and Laughlin. At any The Spread Sportsbook location, players may bet on sports and horeseracing, watch both on large high-definition screens, and enjoy food and beverage (including alcoholic beverages)."
So, a lot like a sportsbook.
But the next element is new, at least at Caesars Entertainment resorts.

The new thing is described like this: "We will also be launching www.thespreadsportsbook.com, a mobile betting app where anyone 21 years and older who is located in Nevada can bet on sports directly from their mobile devices (e.g., smartphones and tablets). Customers will be able to wager on in-play events happening in real-time, such as betting the spread, moneyline, and over/under, which update throughout the game. Customers will also be able to bet on a variety of markets that currently do not exist such as 'the highest scoring quarter,' 'will an individual player exceed a certain number of points scored,' and 'which team will score a certain number of points first,' all in real-time while games are in-progress."
This is no doubt an intriguing idea for those who, as insiders call it, "give a rat's ass about sports."
The mobile betting app hasn't lauched yet, but this one seems far enough along that it's likely to down the road.
If a survey recipient expresses no interest in sports, they're asked about another potential venue, a Beer Hall and Garden.
Questions about the Beer Hall and Garden are prefaced by this disclaimer: "We would like to show you a description and images of a new venue that may be opening in Las Vegas. Because we are still in the very early stages of planning and design, the descriptions are broad and the photos/images are stock, on purpose. We want your reactions to some initial ideas being considered."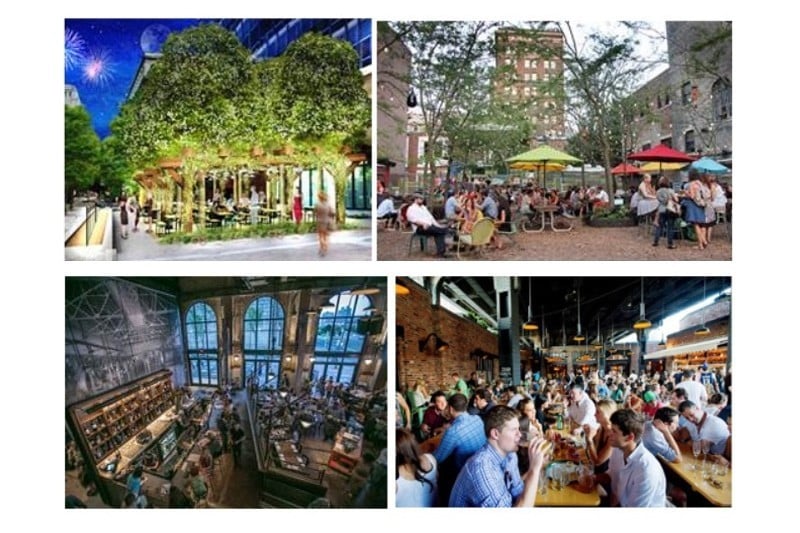 And here's what it says about the Beer Hall and Garden:
"Beer Hall and Garden–a restaurant where you'll find an extensive selection of domestic and import beers, and food (e.g., sausages, pretzels, etc.), all served in generous portions, for sharing. The atmosphere will be very social, a great place to hang out with friends or make new ones. Entertainment (e.g., local performers, DJs) will be available nightly."
So, a lot like a beer garden. And hall.
Assuming existing Caesars respond positively to these potential offerings, they're likely to arrive at your favorite Caesars Entertainment resort soon.
We're always up for some Vegas newness.