Downtown's Golden Gate Will Rename Its Casino Bar in Honor of Repeal Day
Oh, Prohibition.
Back in the 1920s, some bonehead politicians got it into their heads that banning the sale, production and transportation of alcoholic beverages was a good idea. So, you know, the opposite of Las Vegas.
Prohibition started in 1920 and ended on Dec. 5, 1933, and the anniversary of Repeal Day is as good an excuse as any for a celebration featuring hooch!
In honor of the day, downtown's Golden Gate will permanently change the name of its casino bar to Bar Prohibition.

Of course, the Golden Gate will offer a Prohibition Cocktail Menu to mark the occasion, including new takes on classic cocktails like the "Flaming Side Car," "The Prohibition" and an "Italian Kiss."
The cocktails will be served in coffee mugs, a nod to one of the ways Prohibition-era drinkers out-smarted The Man.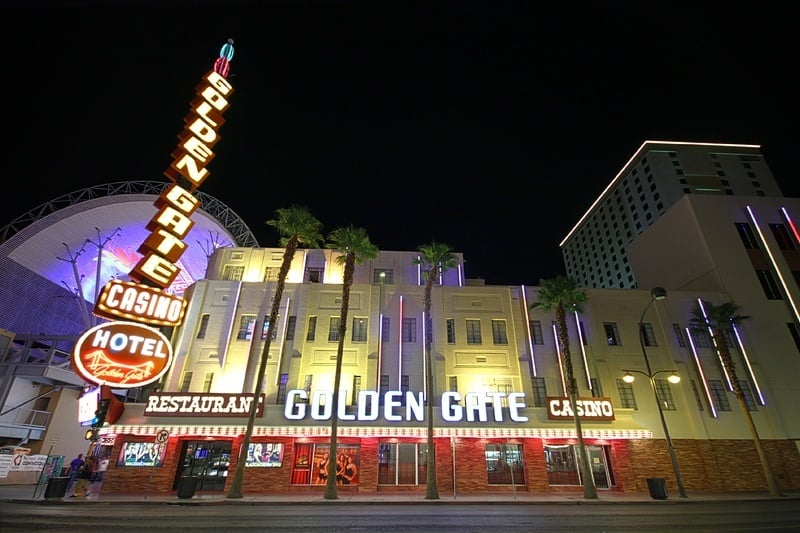 Beyond the new Bar Prohibition, the Golden Gate also has two outside bars, One Bar and the newly-opened Stage Bar.
As the oldest operating hotel-casino in Las Vegas (it opened in the aforementioned 1906), the Golden Gate is the perfect place to celebrate Repeal Day in Las Vegas.