The Demise of a Las Vegas Classic: Revamped "Jubilee!" at Bally's Is On Its Last Legs
Las Vegas loves its implosions, and from what we hear, there's one happening right now at "Jubilee!" at Bally's Las Vegas.
An newly-overhauled "Jubilee!" recently debuted and is being savaged by audiences. It's been so bad, we're predicting this classic showgirl production is destined to "get the hook" within a few short months.
The show's ticket sales have been sagging for some time now, so Bally's brought on choreographer Frank Gatson Jr. to give the show a final, desperate once-over. From what we hear, Gatson's efforts have been like trying to save the Hindenburg with a bicycle pump.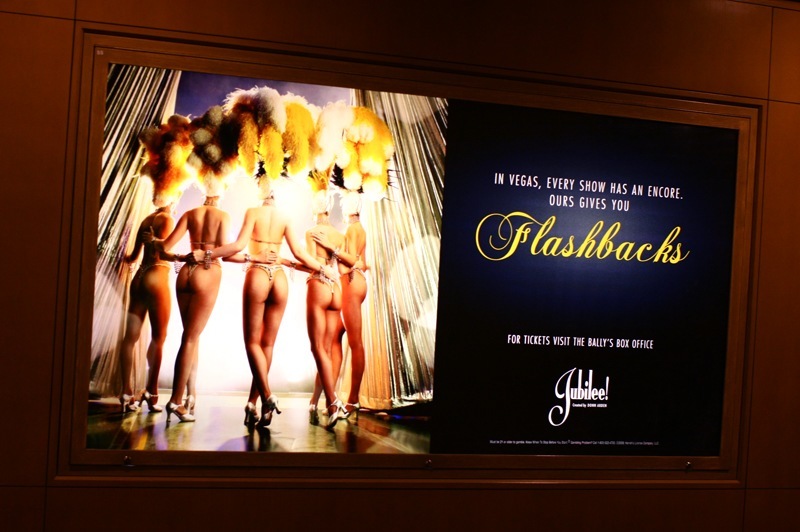 Sequined red flags went up when "Jubilee!" missed its announced opening date, March 17, 2014. After that unfortunate misfire, once it opened, audiences were quick to share their disappointment online.
The reviews on Yelp have been merciless and telling.
Stacia J. wrote on Yelp, "I went to the opening night of the new 'Jubilee' last night, and I'm sad to say it was hands-down the worst show I've ever seen."
Among her observations: "Lights were way off. I mean blind you, deer-in-the-headlights bright. This happened several times and all I could think is someone is going to have a seizure or something. Sound was horrible. Random screens of nothing for minutes at a time. Stage curtain malfunction several times. Performers' costumes were comically wrong a lot. Weird audience participation in the middle that did not fit. Stripper pole act as the opening act for a classic Vegas show? The Titanic sinks and turns into the Statue of Liberty for some bizarre reason. Most of the dancing and singing acts were noticeably not rehearsed enough."
Ouch. One random, disgruntled audience member? Apparently not.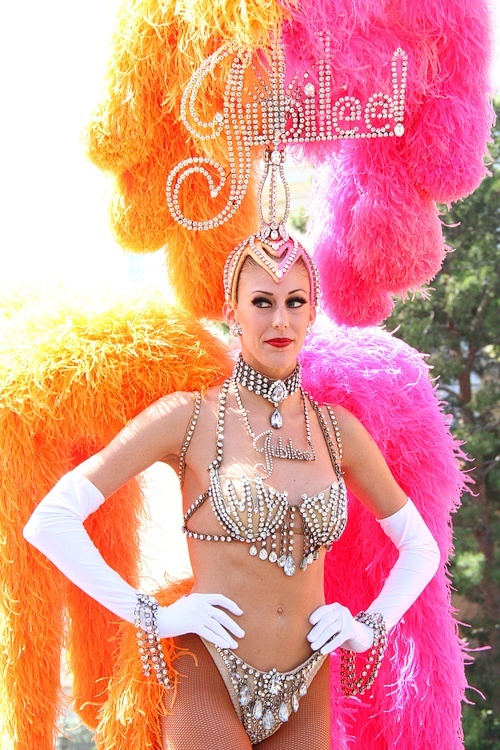 Yelp reviewer Anita W. added, "I'm pretty sure I'm going to run out of energy typing before I run out of complaints. The cast was 98% pasty white. Very little diversity. Does not look like the America I live in. Why were flat-chested women topless? So many technical errors. You could tell it was early in the run. I've never seen a better argument for audience focus groups than this show. Some of the acts were so horrible, I laughed out loud. I think I booed twice. Storylines are apparently for other shows."
Lisa M. on Yelp agreed, saying, "This was one of the worst shows I have sat through. The mic was not functioning for many songs, the curtains would not go up and down as needed. People were running back and forth trying to get them down/up. The sound is so bad, even when the mic did function, you couldn't understand what was being said/sung. You could see people behind the curtain, running around, and you could hear them yelling at each other. At one point, we saw a main performer do a complete costume change in the middle of the stage. I'm assuming other performers were supposed to cover her, but that did not happen. I looked around the audience, and everyone looked like they were watching paint dry. While we were at valet, we overhead other people talking about how bad it was. Apparently, this is the 'new' 'Jubilee!' Wish I could have seen the old one."
The bad news for "Jubilee!" continues with Stephane D. on Yelp saying, "And there went nothing. I don't know how to begin this post as I am utterly at a loss for adjectives. What has been the classiest showgirl revue in the history of Las Vegas has been 'reinvented' to nothing more than a trashy, discombobulated, nonsensical amalgam of disconnected dance numbers performed by a talented ensemble which seems to be lacking leadership and direction. Everyone I know comes to Vegas to see the showgirls and Elvis. The King is dead, the showgirls are in great danger."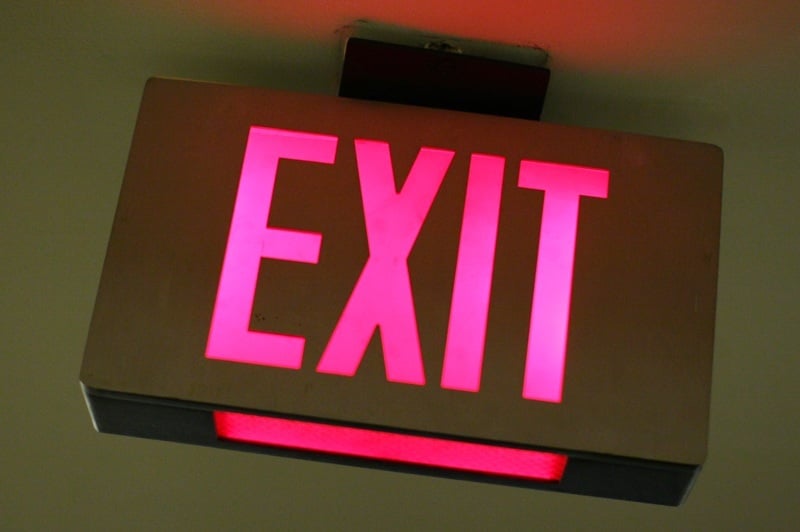 Stephane continues, "Every now and then there are numbers coming out of nowhere that have nothing to do with a classy showgirl revue. I'm talking a Justin Timberlake number, Beach Boys, Michael Jackson. All great artists, but what are they doing in the middle of 'Jubilee'? In the middle of the show, there is a man in the audience who yells over a microphone at the performers on stage. That's new in the show. I never saw that before, and maybe I'm missing something. The opening is a beautiful girl coming down a stripper pole! I am certain all these classically-trained dancers are ecstatic at the idea of having been reduced to a low-class and vulgar stripper level. Bring classy back."
We were disappointed, but not all that surprised, to hear "Jubilee!" seems to have gone from campy to crappy. There truly was no other show like "Jubilee!," and its iconic showgirls are recognized around the world, symbols of the over-the-top glitz that helped make Vegas what it is. Or more accurately, what it was.
While part of us hopes "Jubilee!" can get its act together, it may be time to just let go.
Tastes have changed. Times have changed. Three decades is a great run, but legacies are fragile things, and perhaps it's best if the folks at "Jubilee!" pack up the headdresses and feathers once and for all.
So, what's your take? Keep the old girl on life support and prolong the pain, or pull the plug?
Update: We've gotten some great insights in our comments, so we'll share some here.
Edwin Rojas of Rojas Talent says, "There is a reason all these shows used 'variety acts' in the past. They served two very important purposes. One, they were there to entertain the audience as big scenery was changed, but most importantly; two, they were the "comic relief," the "variety" to change the mood, the tempo, of the show. In a two-hour show, no matter how great the dancing and/or singing is (and I'm not saying this show is incredible!), the audience wanes, they need a diversion. They need a change of pace. Bring back the variety performers and you'll increase the 'Q score' of the show by 30-40%. Trust me!"
John Colson comments, "I am so sad to hear this. 'Jubilee!' has been one of our favourite shows over the 10 years or so that we have been visiting Vegas. It really was a throwback to more glamourous times. We have also done the backstage tour, which is also super interesting (although when you are 5'6″ tall, being photographed with a showgirl in heels does nothing for your ego!). My personal take is that the show did need to be freshened up, but not with stripper poles and Beach Boys numbers. Hopefully, it wont disappear and the reviews just reflect them ironing out the kinks, but I don't hold out much hope if this is what is considered to be 'newly-overhauled.'"
Commenter Steven Brown says, "Caesars Entertainment went about this the wrong way in trying to update the show. First off, instead of hiring Frank Gatson, Jr. to update the show, they should have hired the folks that did Crazy Horse Paris at MGM Grand. If not folks from Crazy Horse, from one of the other famous Parisian cabarets like Folies Bergére, Le Lido, Moulin Rouge, among others. These venues have been able to keep with the times while remaining true to their past and if anyone could modernize 'Jubilee!' and keep it classic at the same time, it would be someone from one of those famous Parisian institutions. Donn Arden's productions, like "Jubilee!," were firmly rooted in these classic Parisian shows, as were a number of other similar type shows that used to populate the Strip."
We appreciate your thoughts!