Donation Stations Mean New Hope for Beleaguered SkyVue Observation Wheel
Naysayers who predicted the SkyVue observation wheel would never get off the ground may now have to eat their words. The long-delayed project has been given new life with "donation stations" across Las Vegas, both downtown and on The Strip.
A spokesperson for Compass Investments, the company behind SkyVue Las Vegas, said, "Those who doubted our ability to fund this game-changing new addition to the Las Vegas skyline will soon have egg on their face. And not in a good way."
Company officials claim the SkyVue fundraising stations, parking meters re-purposed to accept coin donations, are expected to raise "a significant portion" of the $300 million needed to build the SkyVue wheel and its adjoining shopping and entertainment complex. Once completed, the SkyVue wheel will have the largest outdoor advertising LED screen in the world, theoretically.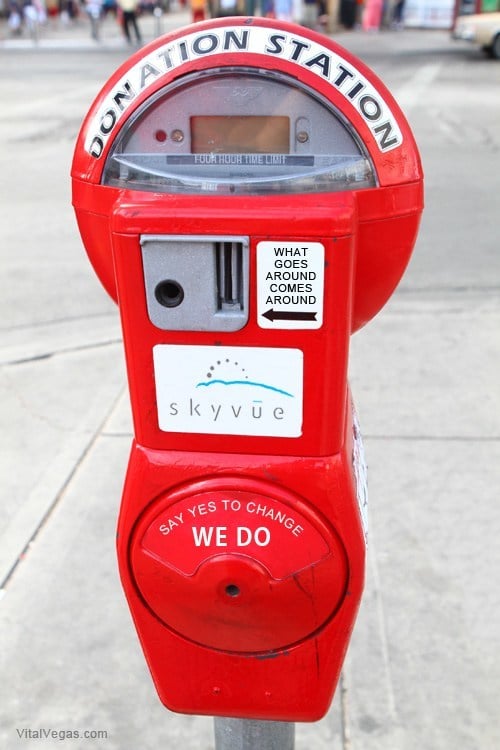 The Compass Investments rep continued, "While we're not proud of our delays or missteps, we're on track now to complete this project by the end of a period of time we're not comfortable specifying at this juncture, but it's very, very soon."
When asked for some of the project's missteps, the spokesperson included defaulting on a naming rights agreement, a failed attempt to build a petting zoo on the SkyVue site and squandering money needlessly on a much-maligned SkyVue mascot, Tiny the Tumbleweed.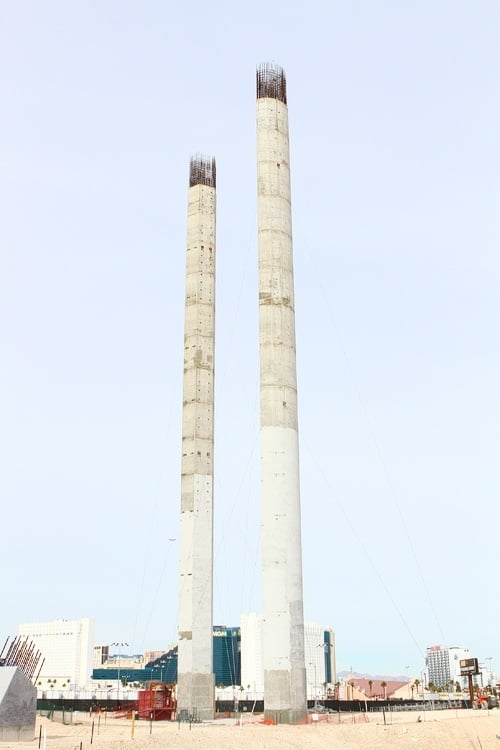 The SkyVue rep said each of the 30 donation stations have the capacity to accept $30 in change every week, which means the company could reap $900 every week. Over the course of a year, SkyVue could collect nearly $47,000.
"It doesn't take a math whiz to see where this is going," said SkyVue's spokesperson. "Divide $300 million by $47,000 and you're looking at a grand opening within a few short centuries. That may sound like a long time horizon, but at SkyVue, we're not about instant gratification. We're about promising things. Soon. And that we have. Again."