Demolition of Riviera Las Vegas Begins
Demolition of the Riviera has begun in earnest at the shuttered Las Vegas hotel-casino.
While specific dates for implosions of the Riviera's two hotel towers have yet to be announced, it's likely they'll come down in June and August 2016.
In the meantime, about a dozen other low-rise buildings on the site will be demolished in a less dramatic fashion, with wrecking balls, excavators and bulldozers.
That process has already under way. Here's a look at the hotel's former convention center.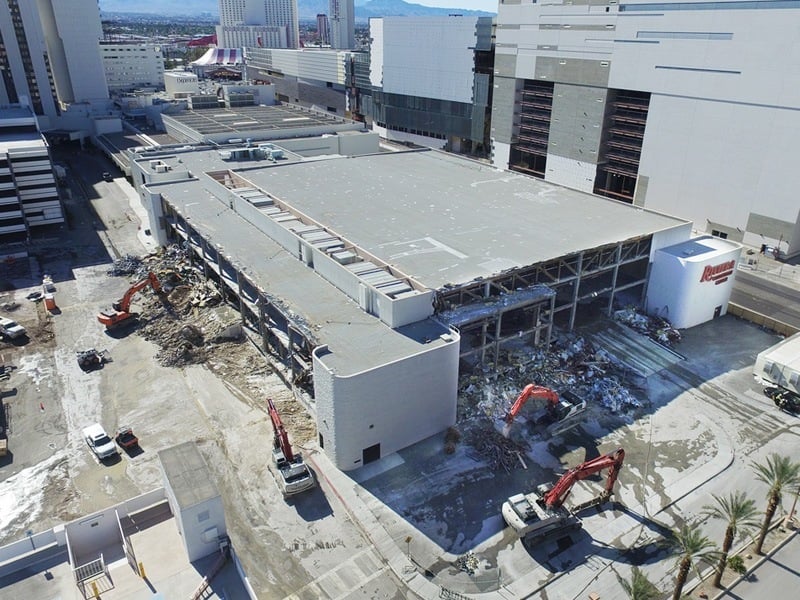 The Riviera closed May 4, 2015. The intended purpose of the site is to expand the Las Vegas Convention Center.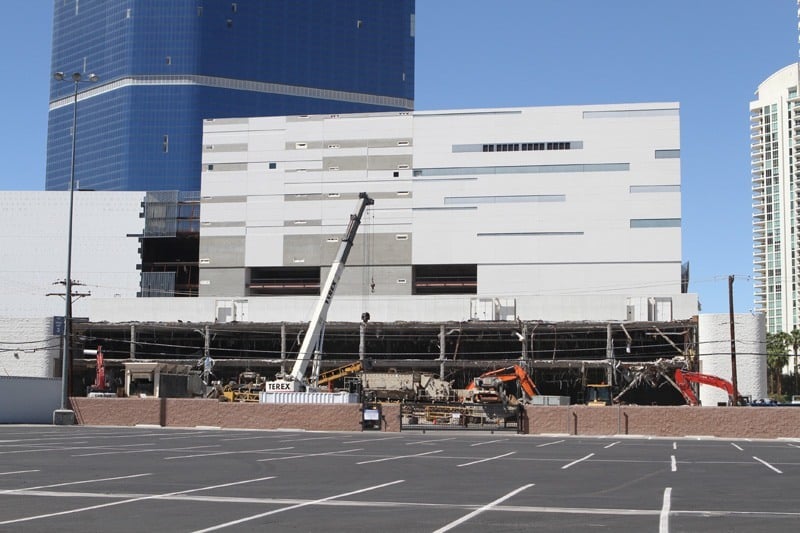 While we were snapping pics of the destruction, we captured some video, too. We tried adding some upbeat music, but it's still a little sad.
Demolition of the Riviera is expected to cost $44 million by the time the work is completed.
Although some of the hotel's signs are being saved, in a few months the Riviera will be an empty lot. The site's first post-demolition use, in early 2017, is expected to be as an outdoor exhibit space for the Con-Expo/ConAgg construction equipment trade show. We're atingle with anticipation.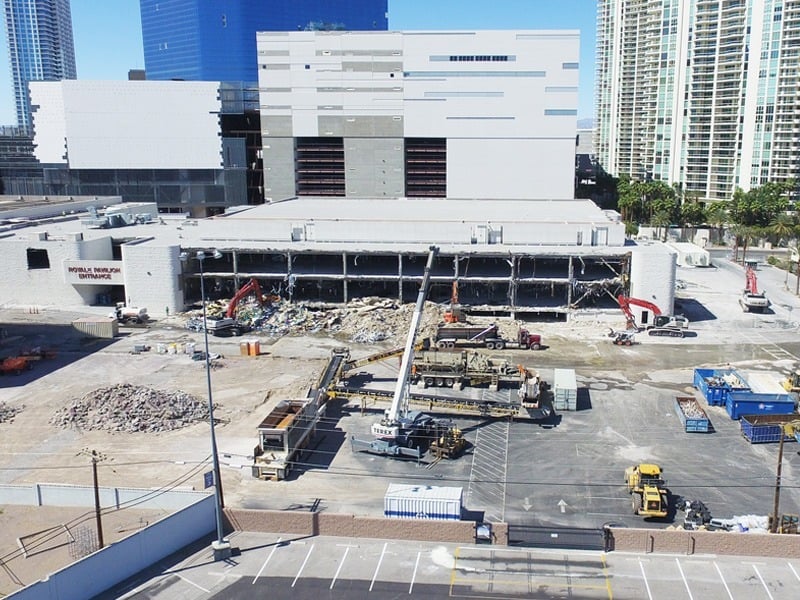 The demolition of the Riviera is bittersweet for many Las Vegas fans. While it became run-down in recent years, for many it was one of the last remaining classic Las Vegas casinos, complete with lots of gorgeous neon.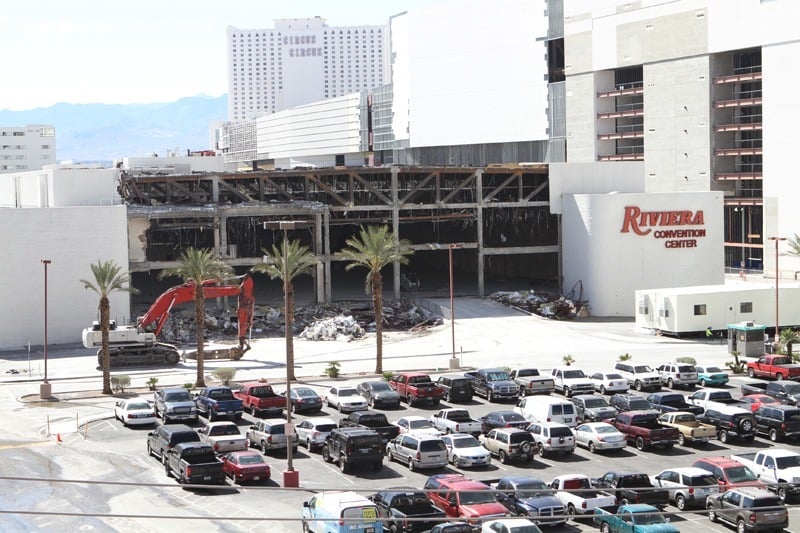 We'll keep an eye on the old girl in the weeks to come.