Demolition Begins at Downtown's La Bayou Casino
We've said it a lot, but the only constant in Las Vegas is nipples. Sorry, change. Well, all right, they're both constants, but right now we're talking about change, so get your mind out of the gutter for once in your life.
La Bayou casino closed on June 27, 2016, along with its sister venues Mermaids and the Girls of Glitter Gulch. Demolition of La Bayou is now in the works, and isn't expected to take long given the petite footprint of this former "grind joint."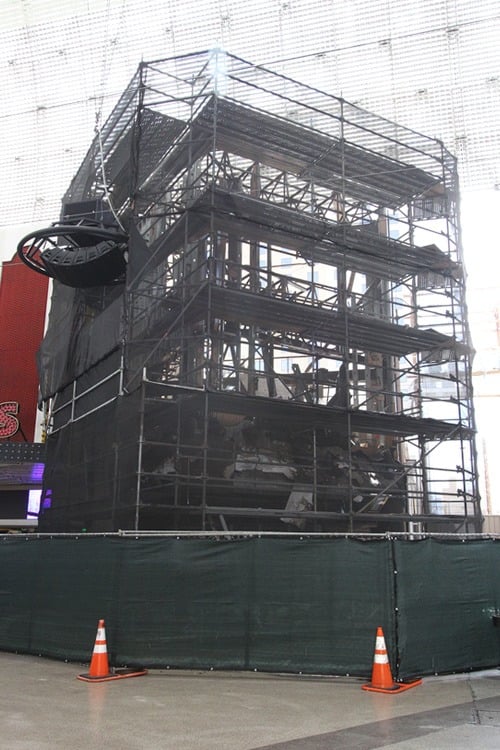 La Bayou, Mermaids and the Girls of Glitter Gulch strip club were purchased by Derek and Greg Stevens, owners of The D and Golden Gate.
The pair also purchased Las Vegas Club on Fremont Street, with plans to open a new resort just across from the La Bayou site. The new project is being referred to as "18 Fremont" informally, until a name is chosen.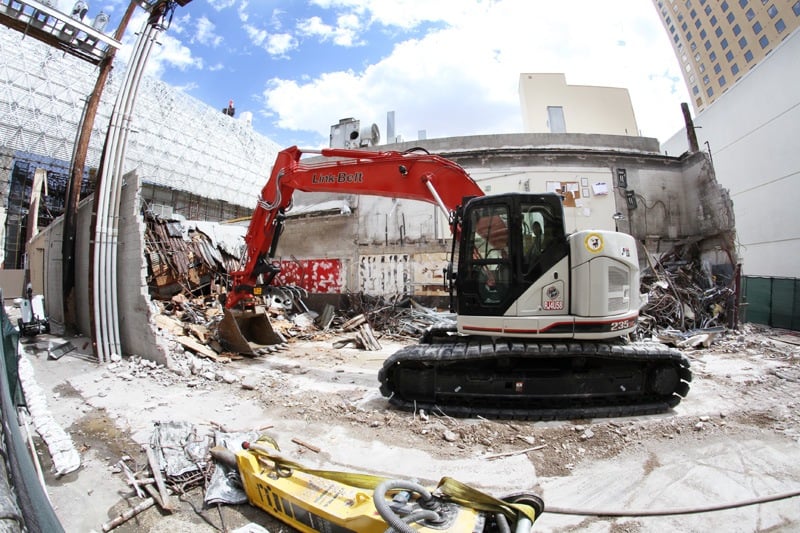 Derek Stevens shared some details about the Las Vegas Club project on our Vital Vegas Podcast. (This was the same episode where Stevens revealed he shakes so many hands during the course of an evening at The D, he has to ice his hand on the drive home.)
Specific plans for the La Bayou space haven't been announced, but given that it is adjacent to Golden Gate, it's likely the site will be used for a casino expansion.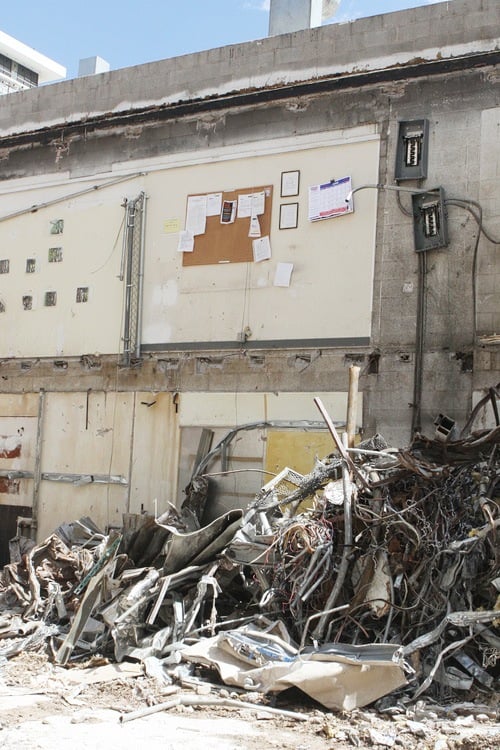 Here's a better look at the bulletin board, including a note titled, "Scripts," that says, "Welcome to La Bayou. The next drawing will be in a few minutes. What can I get you to drink? Have a seat anywhere and I'll be right out with your order."
La Bayou (French for "don't touch anything or you'll contract human papillomavirus") was perhaps best-known for being the casino where this Las Vegas blog had one of its first strawberry daiquiris in Sin City. Well, that's how we best know it, anyway.
Others enjoyed Lay Bayou's free Mardi Gras beads, distributed by women in costumes stitched sometime around the Carter administration.
La Bayou operated under several names since it opened in 1913. It opened as the Las Vegas Coffee House, and was followed by Northern Club, Monte Carlo Club and Coin Castle. The Northern Club is notable because it was granted the very first gaming license in Nevada. Which is doubly notable because at the time the owner was a woman, Mayme Stocker.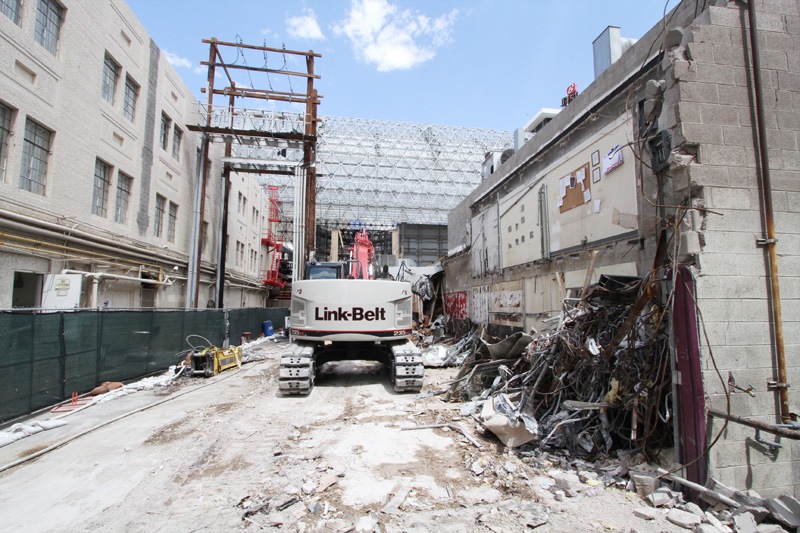 La Bayou suffered from neglect in recent years, so it was about time the old girl be put out of her misery.
It's expected building on the La Bayou site won't happen until 2017.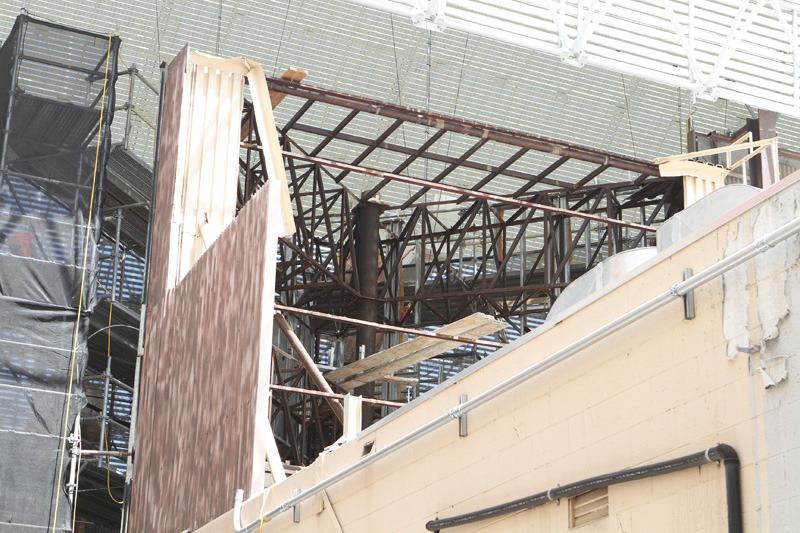 The Stevens brothers have breathed new life into The D, formerly Fitzgerald's, and Golden Gate, the oldest casino in Las Vegas, so we look forward to seeing their much-needed revitalization of the west end of the Fremont Street Experience (where this blog works in digital marketing, by the way).
We'd love to hear any La Bayou memories you'd care to share. Especially if they involve blacking out or hooking up with a stranger. Because Vegas.
Update (9/1/16): Holy crap. Yes, that's the update. Holy crap.
We thought the demolition of La Bayou was moving quickly when we saw half the casino gone overnight. Well, after a second night, La Bayou is virtually gone.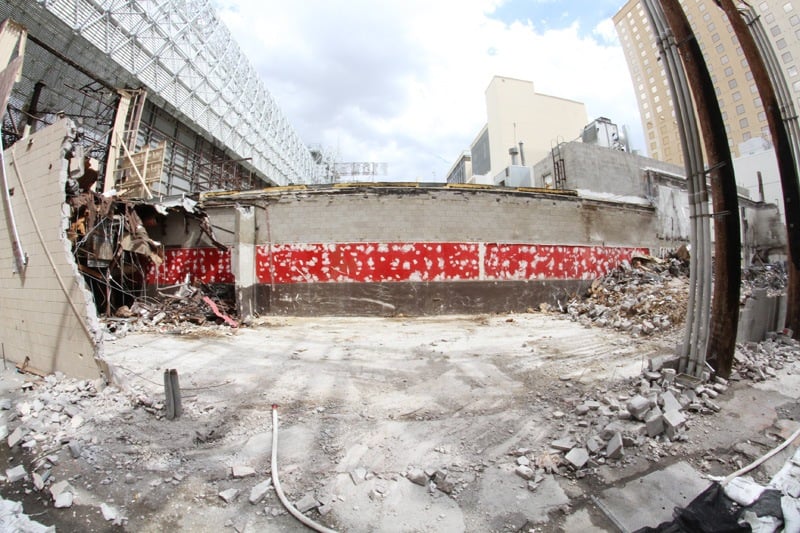 Demolition experts have deconstructed La Bayou in record time, two days to be exact, to make way for a Golden Gate expansion. Demolition of the Riviera, by comparison, took upwards of six months.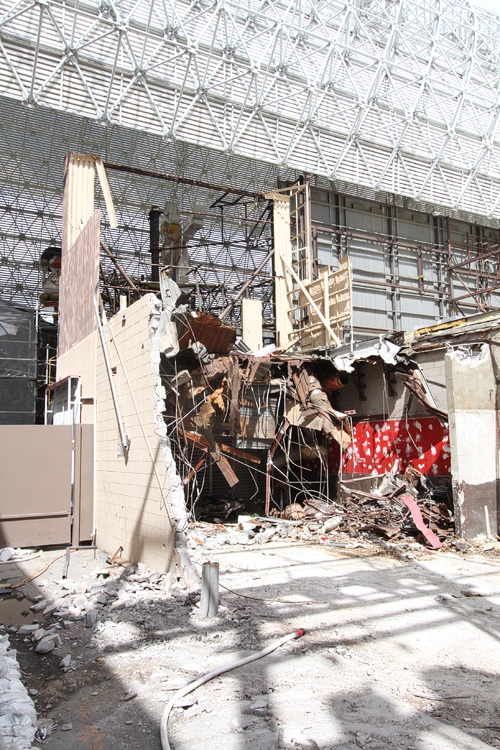 Here's a last peek a the former La Bayou site.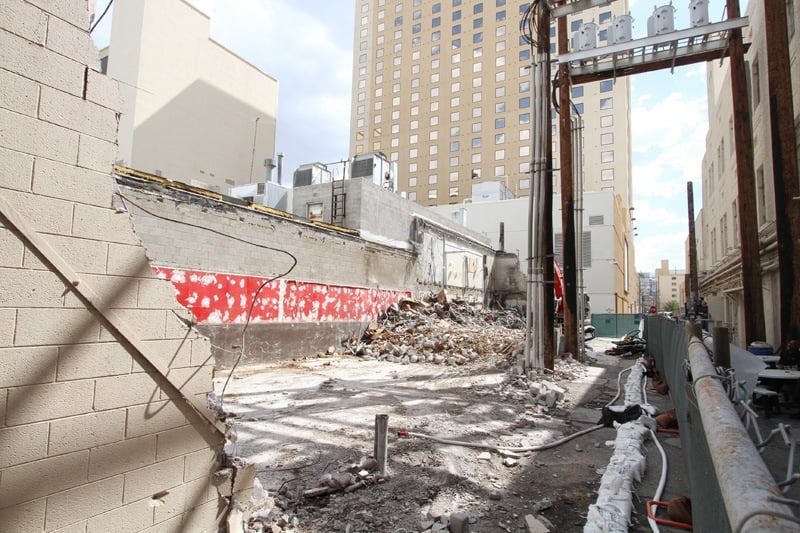 What's left of the structure could pretty much be cleaned up with a dust pan.
You know we'll keep an eye on what's next. The bigger. The better. The Vegaser. Which may not be a word, but probably should be.