Chick-fil-A Near Las Vegas Strip Gets Opening Date
It's possible we've mentioned Chick-fil-A a time or two in recent weeks. That's because we've been waiting for years to unleash our pent-up lust for the chain's glorious chicken sandwiches, and two Chick-fil-A locations are now crushing it in Las Vegas.
To be precise, though, the two existing Chick-fil-A locations aren't exactly in Las Vegas. They're in Henderson. That's about to change, though.
A third Chick-fil-A opens March 30, 2017, just off The Strip on Sahara Blvd. at S. Rancho Drive. The new outpost sits just across the street from the Palace Station casino, not far from Lucky Dragon and SLS Las Vegas.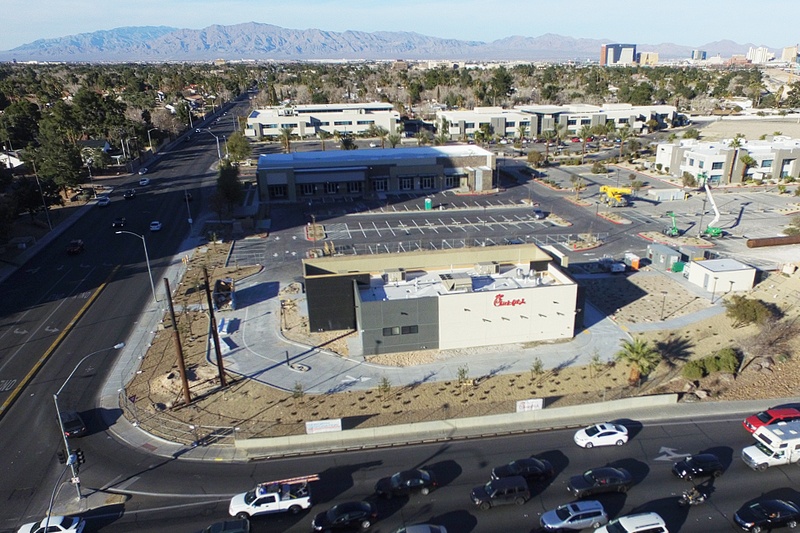 This new Chick-fil-A puts the restaurant within striking distance of The Strip, and it's pretty much guaranteed to see the same crush of customers as the first two Las Vegas locations.
The third Chick-fil-A is expected to take some of the pressure off its sister locations. Both of the Henderson stores have been so busy, they've had to employ off-duty police officers to do crowd control since opening on Jan. 26, 2017.
Here's another look at the third Chick-fil-A in Las Vegas.
Chick-fil-A plans to have 10 restaurants in Nevada over the next five years. So,
grab the app
, skip the pickles and join us as we bask in our Chick-fil-A euphoria.
And while you're at it, please let us know how seriously we need to take this restraining order.