Checking In On the World's Most Famous Slot Machine, Lion's Share at MGM Grand
Whenever we're at MGM Grand, we can't resist stopping by to see the world's most famous slot machine, the Lion's Share.
The Lion's Share slot has a storied history, and is the last of its kind. Because of gaming regulations, MGM can't remove the machine until its progressive jackpot, currently at $2,343,524.12, is won by some lucky player.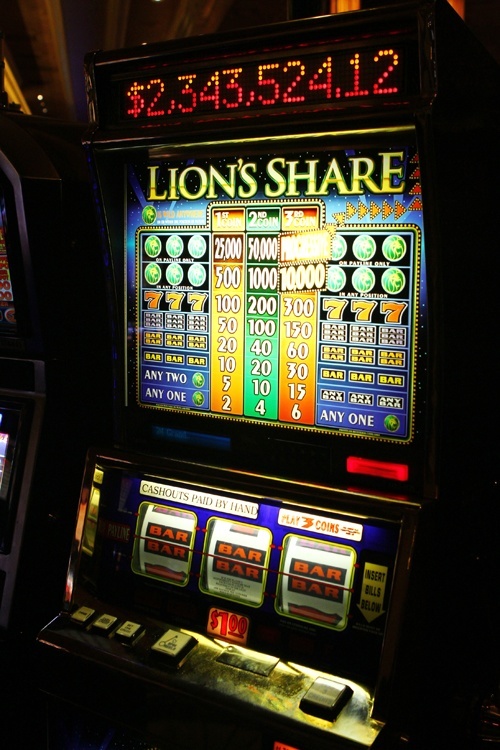 The lucky winner not only gets a couple million, but also gets to keep the Lion's Share machine itself.
Yes, we donated yet another $20 to this painfully tight machine. Partially because the Lion's Share is sort of a celebrity, but also because whoever wins this jackpot will immediately become a part of Las Vegas lore.
Becoming lore for $20 would be quite the Las Vegas bargain, don't you think?