Checking In on Progress at Resorts World Las Vegas
Resorts World is looking more and more like a proper Las Vegas resort, so we stopped by to check out the progress.
Boom.

In case that wasn't dramatic enough, take a look at our photo from August 2016.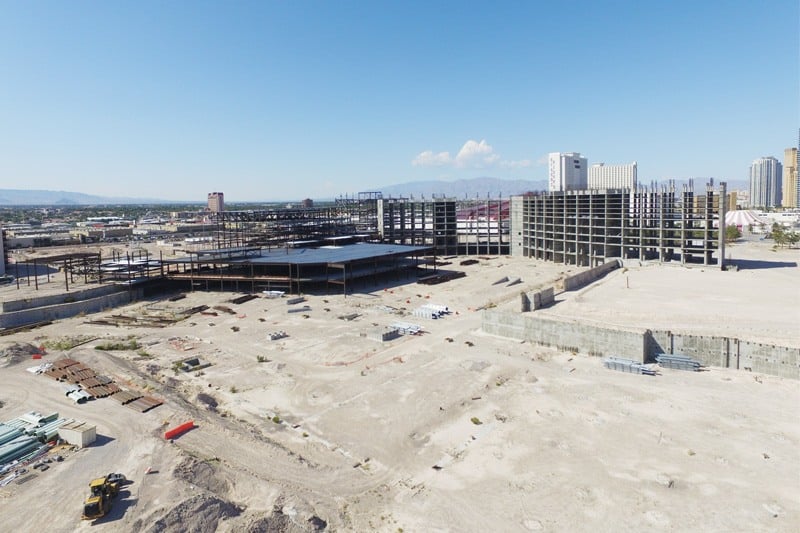 Resorts World, owned by Malaysia-based Genting Group, is a new casino resort on the Las Vegas Strip slated to open in summer 2021. Thankfully, it doesn't appear that timeline has been slowed by the COVID-19 shutdown.
It's really important Las Vegas have something to look forward to right now.
The hotel tower was topped off in August 2019, and construction now extends nearly to Las Vegas Boulevard. It's mostly shopping, but who cares? Exciting!

Resorts World is 59 stories tall and will have about 3,400 rooms. The resort is expected to cost about $4.3 billion.
Resorts World was originally going to have an Asian theme, but that was nixed, along with any hopes of live pandas.
Here's a look at the most recent rendering of Resorts World Las Vegas.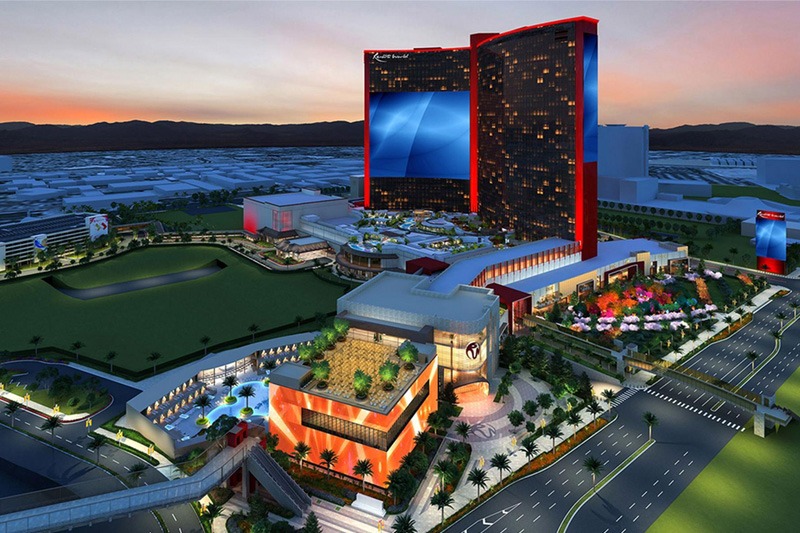 Look closely, and you can see how some of the features in the renderings are being brought to life.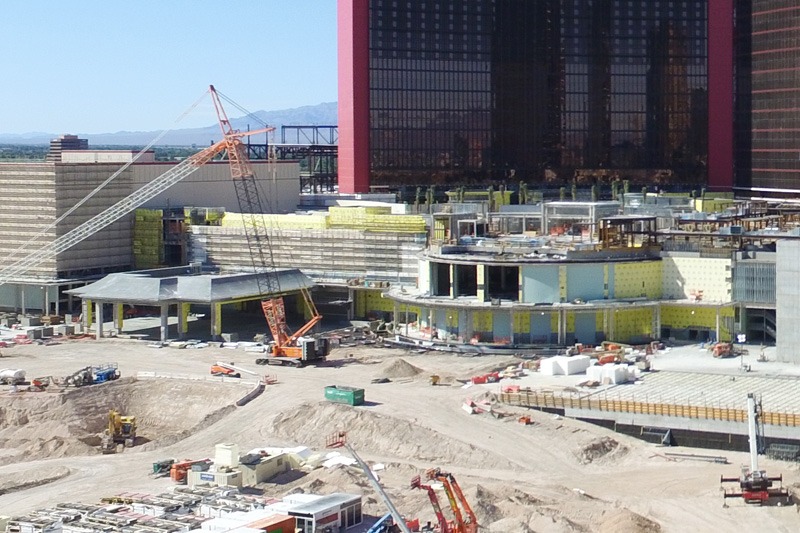 Dropping the Asian theme was one of many changes at Resorts World since the project was first announced back in 1865.
Here's a look at one of the original renderings, where Resorts World was going to have seven hotel towers. The only constant in Vegas is change.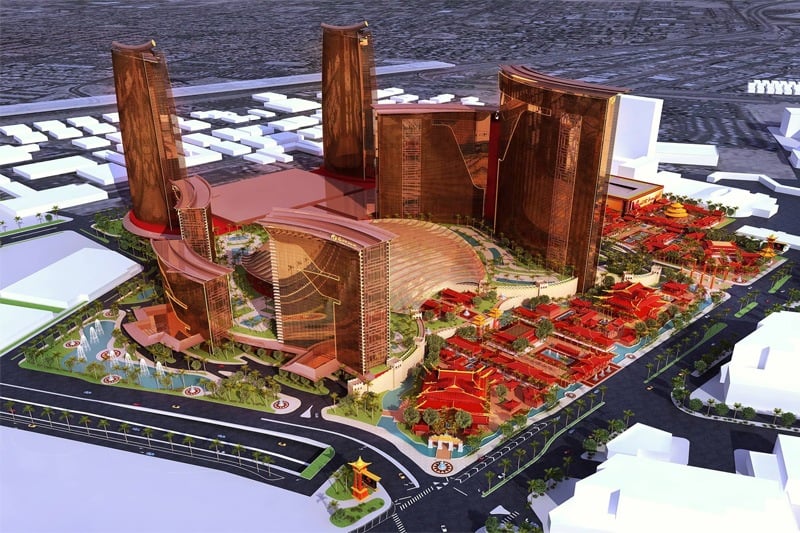 Resorts World recently released new renderings of some of its interiors, including for bars and some of its meeting areas.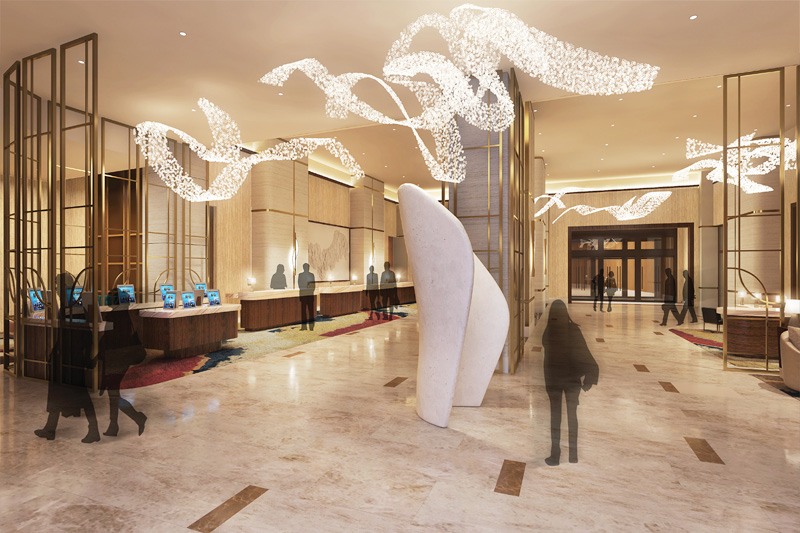 What a wild ride it's been for Resorts World, with multiple delays (most intentional) and numerous staffing changes.
The latest buzz (ours, to be specific) is Resorts World is shaping up to make a splash when it opens in 2021, and we love us some Las Vegas newness.
Word is the resort is sparing no expense in its design and construction, and we've also heard a serious investment is being made in wrangling world-class entertainment.
A number of potential headliners have been in the mix, including the first lady of residencies, Celine Dion. We're actually the only one that's floated that rumor, but Resorts World hasn't denied it, so we'll take it.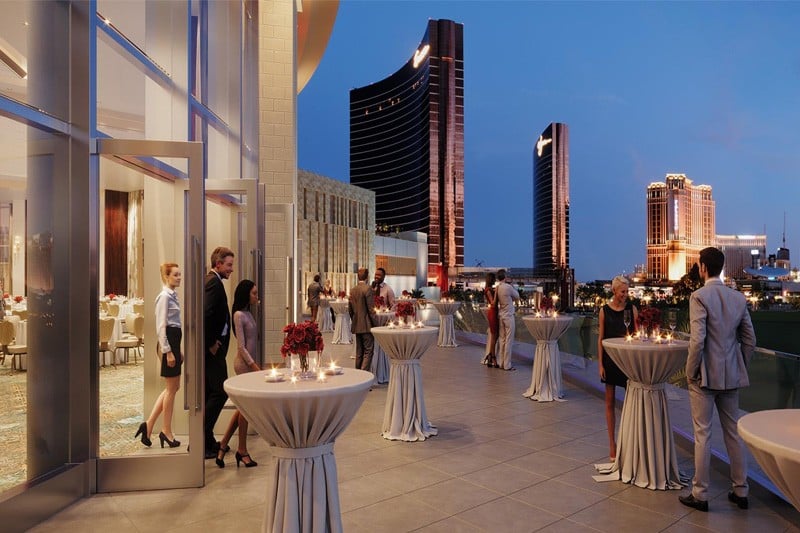 Check out our vast and poorly-focused photo gallery for more of the latest from Resorts World. It many have taken a pandemic for us to fully appreciate the splendor of Resorts World, but we're a bigtime cheerleader at the moment.
Absolutely nothing can compare to that new casino smell.
Update (5/28/20): Resorts World is installing and testing its video screen.