10 Confusing Things About Las Vegas, Unconfused
Las Vegas can be confusing at times. As a public service, we'll now endeavor to unconfuse some of the more confusing things in Las Vegas.
1. Frankie Moreno vs. Frank Marino
Las Vegas performers Frankie Moreno and Frank Marino have very similar names, so visitors often get them mixed up, despite some obvious differences. Frankie Moreno performs at Stratosphere. Frank Marino is a female impersonator at The Linq Hotel & Casino (formerly The Quad).

2. Palm Restaurant vs. Palms Hotel
While you might think so, the quite excellent Palm Restaurant (in the Forum Shops at Caesars Palace) has nothing whatsoever to do with the off-Strip Palms Casino Resort. There will be a quiz.

Just to keep you on your toes, within the Palms hotel is a boutique hotel, Palms Place.

3. Caesars Palace vs. Caesars Entertainment
Caesars Palace is a Las Vegas resort owned by a company called Caesars Entertainment. Take care, because people will often use "Caesars" to refer to the hotel or the company. Caesars, the resort, has much better food.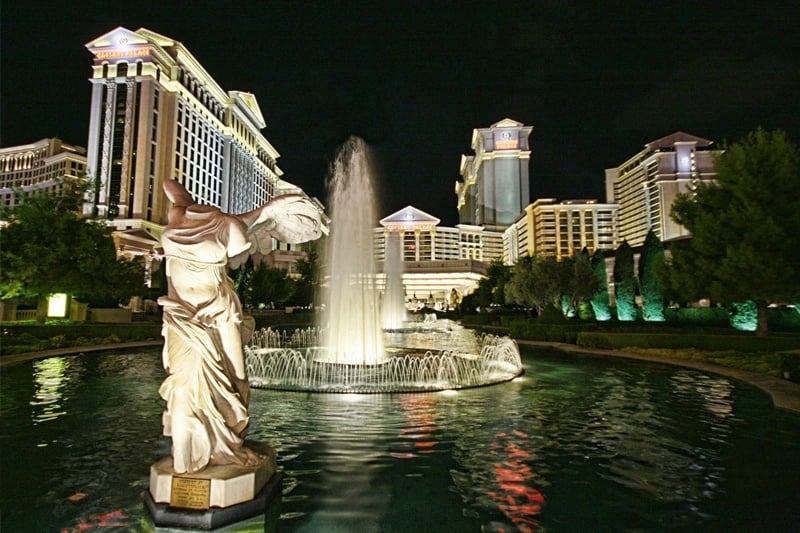 Caesars Entertainment has been in the news a lot lately. Probably not in a way it would like to be in the news. Read more.

4. Carnaval Court vs. Carnival World Buffet
Two of Caesars' offerings (see how confusing that can be?) are Carnaval Court, an open-air bar and club outside Harrah's Las Vegas, and one of the best buffets in Las Vegas, Carnival World Buffet.

Carnival World Buffet was the undisputed king of Las Vegas buffets until others took the limelight, like Wicked Spoon at the Cosmopolitan and Bacchanal at Caesars Palace.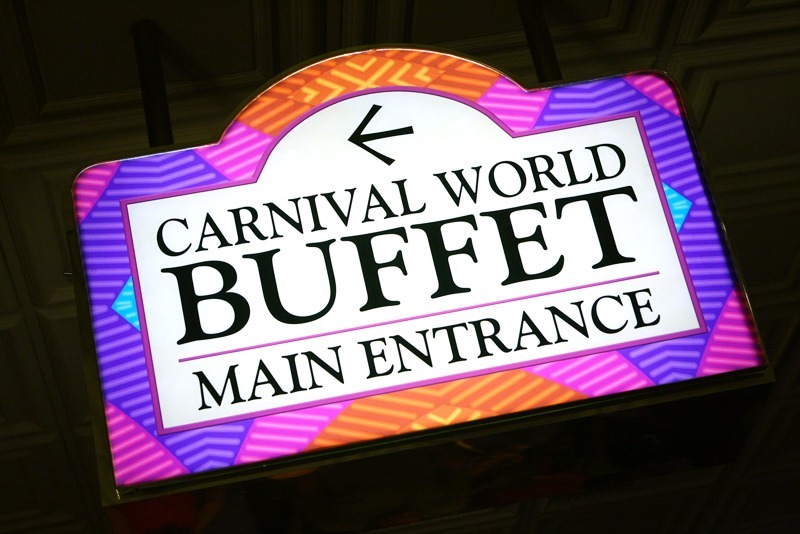 5. The Park at New York-New York vs. Park on Fremont
This is another example of two things that sound similar but which are quite different. The Park is the name of a new pedestrian promenade at New York-New York and Monte Carlo. The Park will serve as a connection between Las Vegas Boulevard and the new MGM-AEG arena. Downtown, however, there's a restaurant and bar called Park on Fremont.

We're thinking that for clarity's sake, they should have called it Drink on Fremont.

6. Club Casino Royale vs. Casino Royale
Just about everyone's heard of Casino Royale. The confusion comes in because at Monte Carlo, there's a gift shop called Club Casino Royale. The shop specializes in Monte Carlo souvenirs and Las Vegas-themed merchandise.

The Casino Royale casino is opening a new White Castle restaurant soon. Yeah, everybody's freaking out.

7. Planet Hollywood Hotel vs. Planet Hollywood Restaurant
This one's tricky! There's the Planet Hollywood Resort & Casino, currently the home of Britney Spears and Gordon Ramsay. But there's another Planet Hollywood in Las Vegas. Specifically, the Planet Hollywood restaurant in the Forum Shops at Caesars. (This would explain the seemingly out-of-place Planet Hollywood sign outside Caesars Palace.)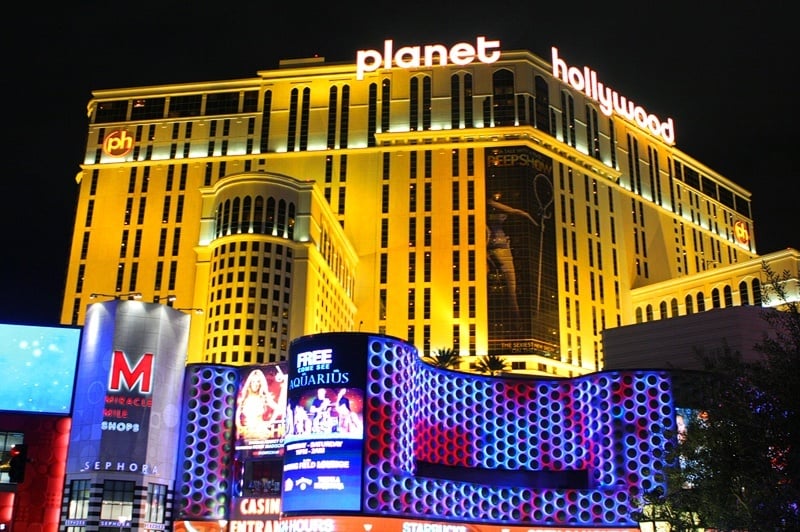 There's no Planet Hollywood restaurant at Planet Hollywood. Hey, nobody said this would be easy.

8. Bally's vs. Bally Technologies
Again, close, but unrelated. Bally's Las Vegas is a hotel resort at the corner of Flamingo Road and Las Vegas Boulevard. Its claim to fame is it's the location of the last classic showgirl show in Las Vegas, "Jubilee!" Bally Technologies is a slot machine manufacturing company with no showgirls whatsoever, unfortunately.

Bally Technologies was recently purchased by a competitor, Scientific Games, for $3.3 billion. Yes, dollars.

9. Linq Promenade vs. Linq Hotel
The Linq shopping center is between Flamingo Las Vegas and Linq Hotel & Casino. The Linq Hotel & Casino is a new name for an old hotel. As we mentioned, the Linq Hotel was previously called The Quad (for about two years, long story), and before that it was the Imperial Palace. The Linq shopping promenade is home to the world's tallest Ferris wheel, the High Roller. (A bit of possible confusion there, too, as there was once a High Roller roller coaster atop the Stratosphere. It closed in 2005.)

The Linq promenade has numerous restaurants, as well as Brooklyn Bowl, a bowling alley and entertainment venue. But mostly a giant Ferris wheel. We may have written about it before.

10. Hard Rock Hotel vs. Hard Rock Cafe(s)
Wrapping up our list of baffling things in Las Vegas is the Hard Rock. Which one, you ask? Great question. First, there's the Hard Rock Hotel & Casino. Pretty straightforward. However, outside the Hard Rock casino is the Hard Rock Cafe. On The Strip, near M&M's World, is another Hard Rock Cafe. So, if you're meeting up with friends, take your pick, but make sure you're headed to the same place.

The Hard Rock Cafe at the Hard Rock Hotel can be spotted by this big-ass guitar. There's another protruding from the hotel.

Here's the Hard Rock Cafe on The Strip.

Hopefully, we've been able to sort out some things in Las Vegas that require sorting and unpuzzle some things that cause puzzlement for Las Vegas visitors. If you have more examples of baffling things about Las Vegas, we'd love to hear them.